Since Katherine and I started dating in 2005, she has wanted to show me Korea. It's a part of her that she loves, and is so proud of, and in 2014 we were finally able to go. Katherine's cousin was getting married in Seoul, and on the way there via Busan, which is the childhood location of her Mom, we stopped over in Kyoto Japan for a few days to visit K's great grand-uncle. I'll save those photos for another post, but for now, here are some of the scenes that we came across in Korea. Everyone was very warm and gracious, the food was out of this world, and I was able to ingest a deeper understanding of half of Katherine's heritage.
Photographically speaking, I knew I wanted to shoot from the heart. My heart resides in film, and the documentary style. My roots are black and white and color slide film, so that's what medium all these images are created on.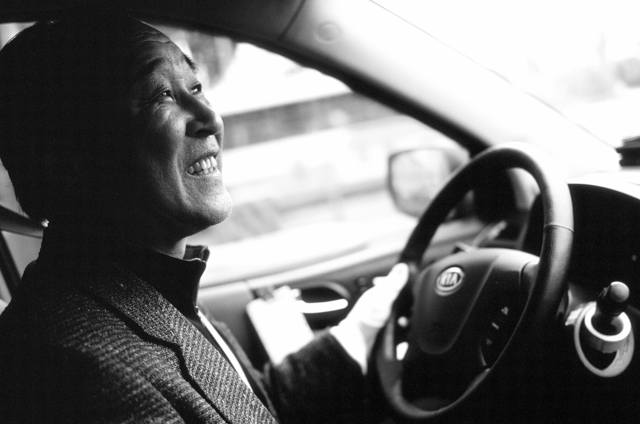 Our lovely cab driver, who was so kind and generous with his time and knowledge of the area. Since it was over 20 years since Katheirne's Mom and Grandmother had visited their home area of Busan, he took the time to explain what has changed and when, and pointed out new structures and ways of life here. He also was able to pick us up from our house stay a few days later to take us to the train station towards our next destination of Seoul.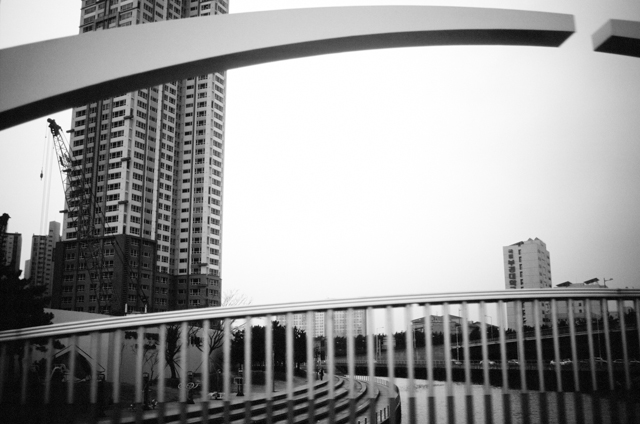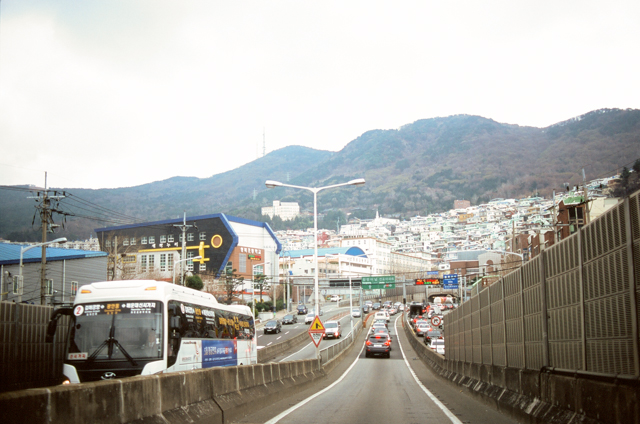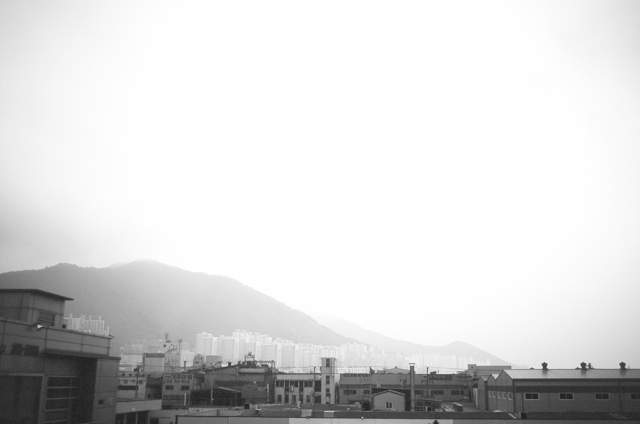 When seeing this mountain, Katherine's Mom burst out in tears and sobbing "my mountain, my mountain…" She played on it growing up as a kid and teenager, and hadn't seen it since then. Her tears led to her Mom's tears, which led to Katherine's and her sister's tears. While I chocked back my own, I tried photographing them all in the car. It was too dark for the images, but those moments of nostalgic love, will always stay with me.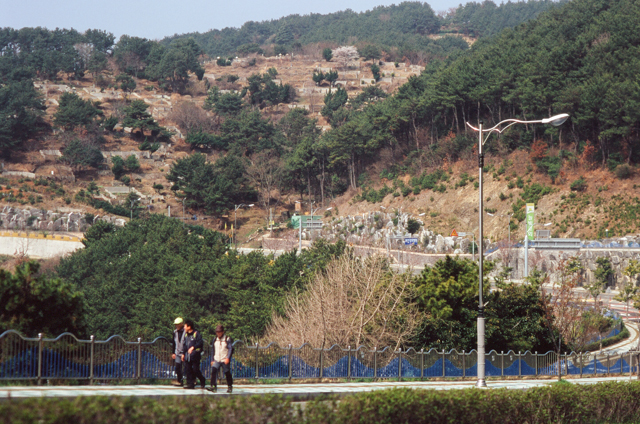 The small cemetery in the distance was one recognized by Kwi Nam from her childhood. One of few original landmarks left that we saw of her childhood.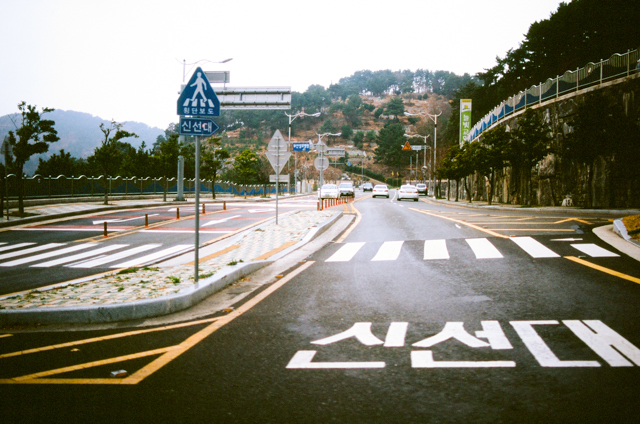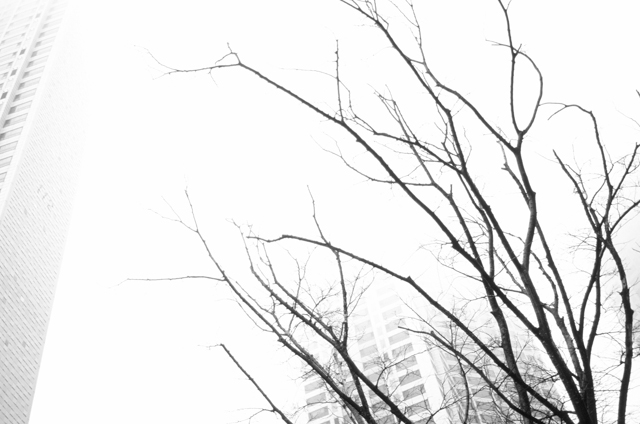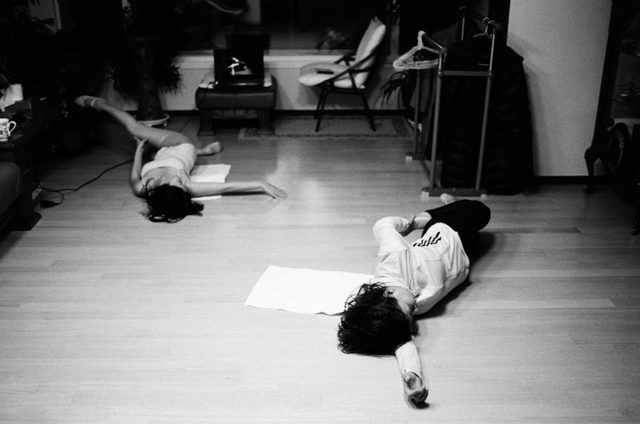 Katherine and her Mom stretching at night before bed, with movements taken from the New York City Ballet.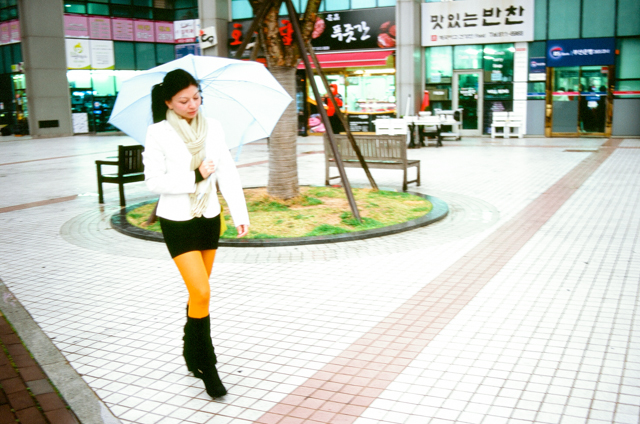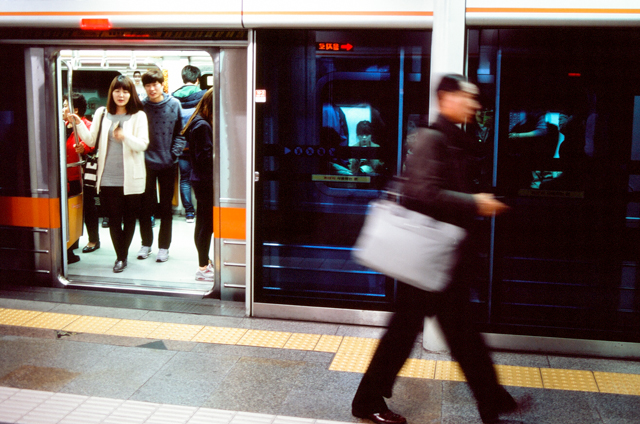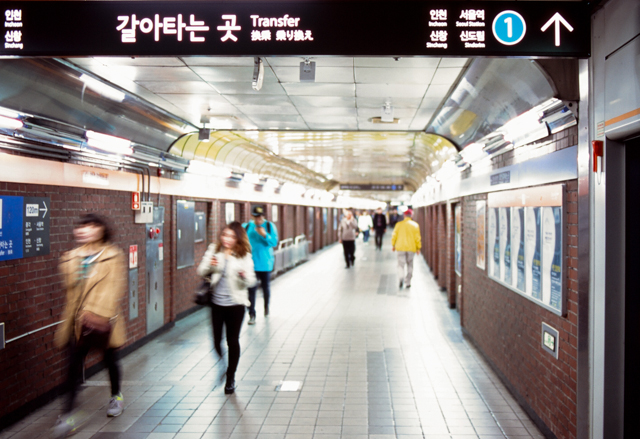 The subway to a mountain town, where Katherine's cousin Sinae's brother had found, where they served this amazing goat dish, as well as a special rice drink called Makgeolli.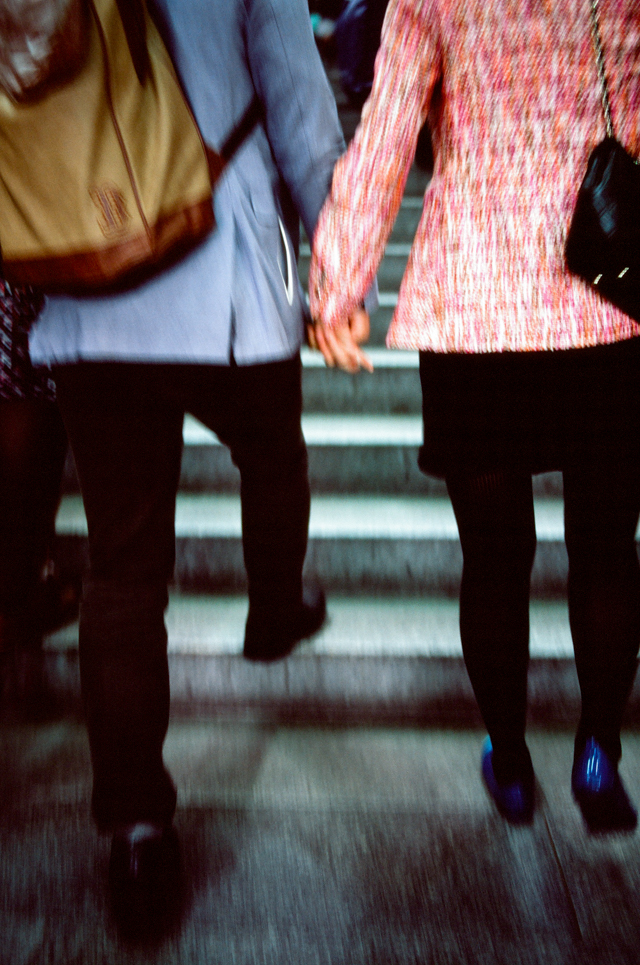 Public affection in Korea between men and women isn't the same in the U.S., so glimpsing a couple holding hands on subway stairs was special to see. Seeing friends of girls holding each other's hands, or guy friends holding hands, is more common.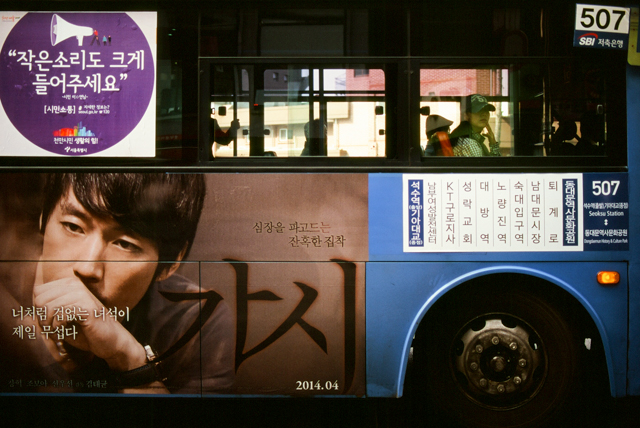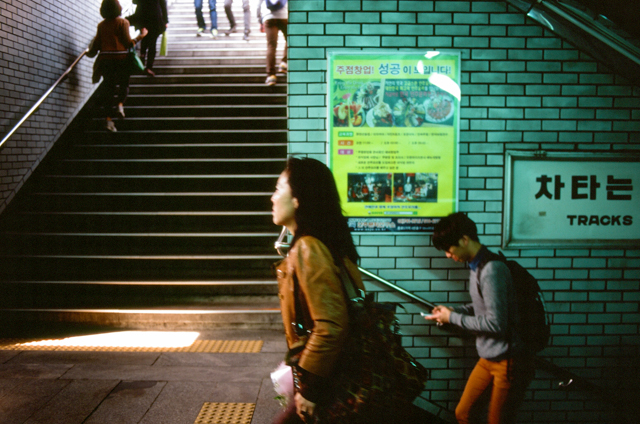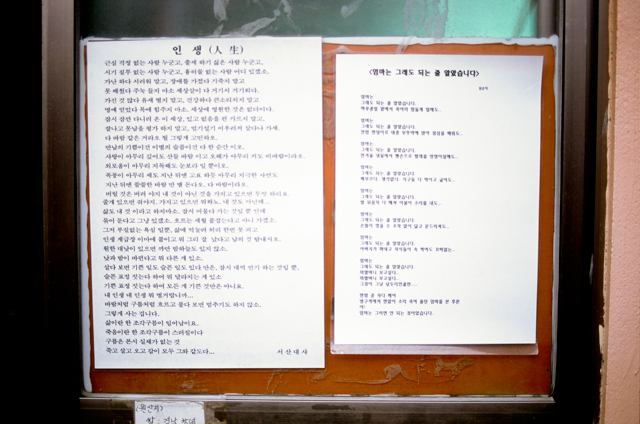 The menu of the restaurant in the mountain town.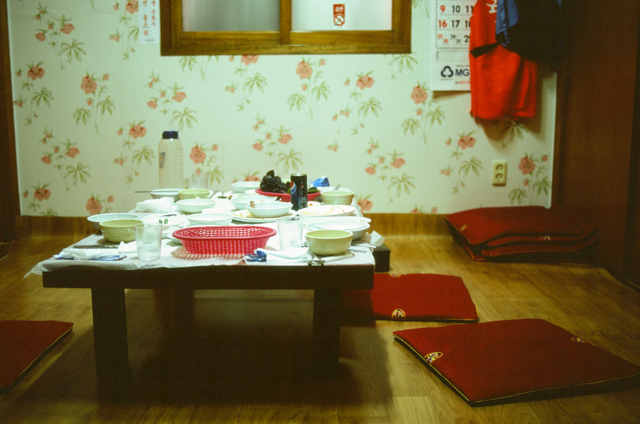 Remnants of the meal. So amazingly good. Too delicious and fun socially to take photos during it.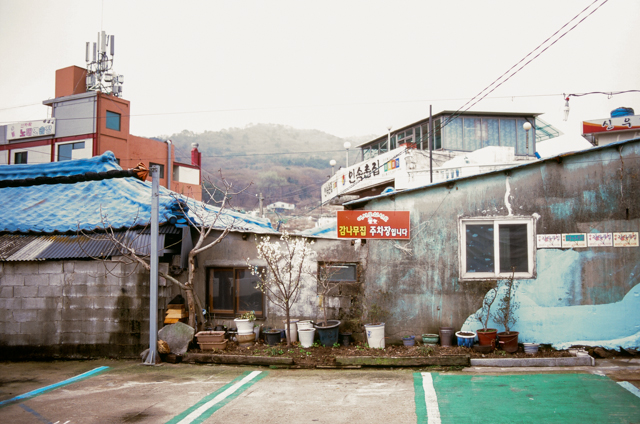 The colors and textures of the mountain town.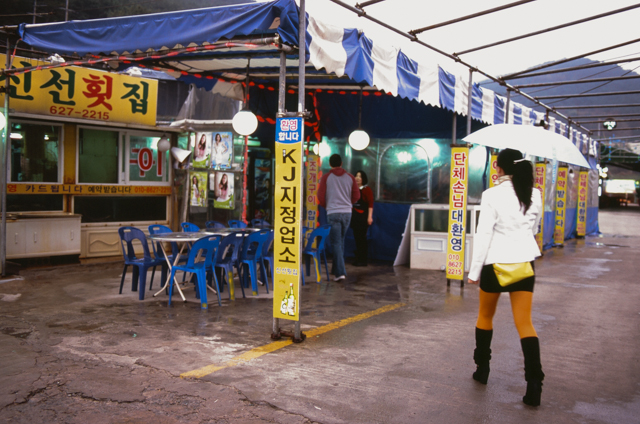 Katherine walking into the restaurant owned and operated by her Mom's childhood  friend. It also stands about 50 feet away from the house where her Mom grew up, and where Katherine's grandma gave birth to all five of her children. That mountain in one of the first shots of this post starts in the backyard.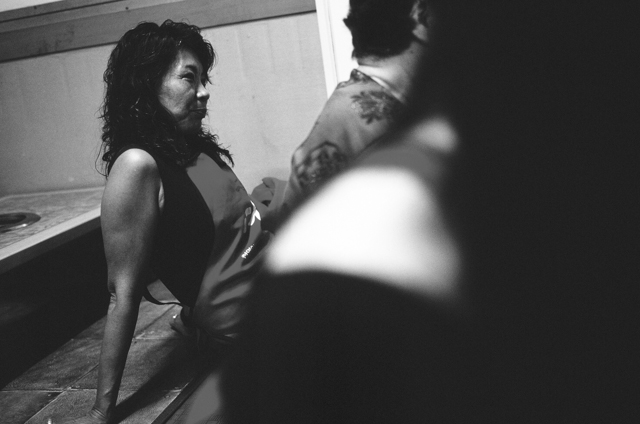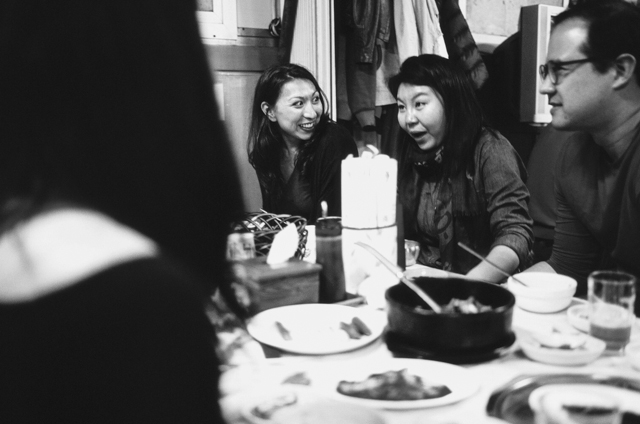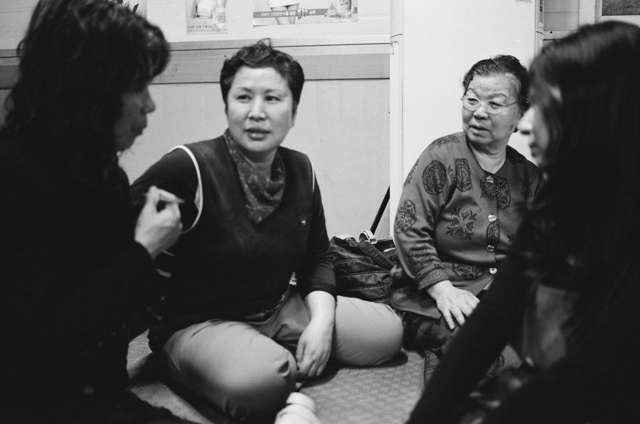 Kwi Nam on left, her friend who owns the restaurant in middle, Halmoni (grandma) on the right, then of course Katherine… or The Katherine as I like to say, on the far right.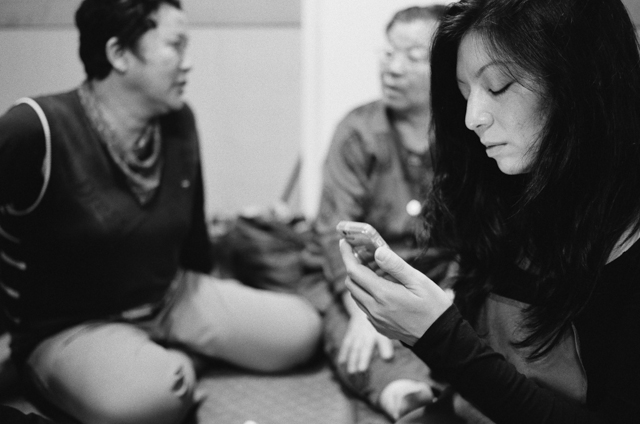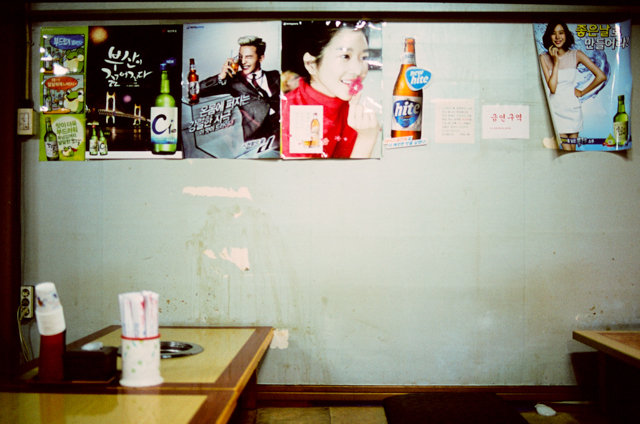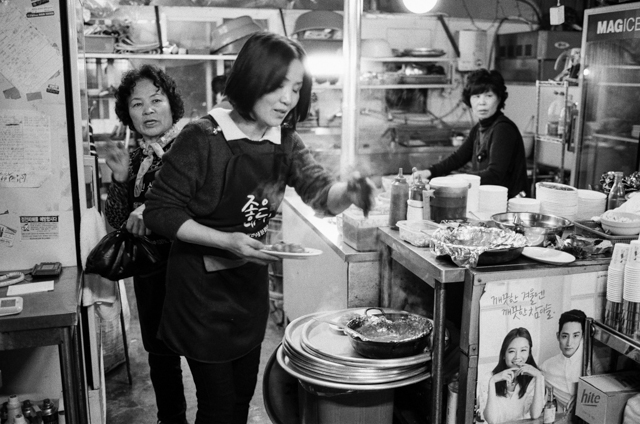 The kitchen, which is totally open to the space of the restaurant.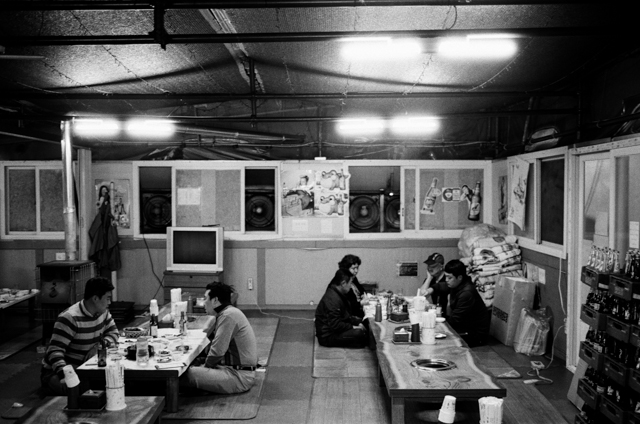 Sitting on the floor, on long communal tables… with shoes left at the door :)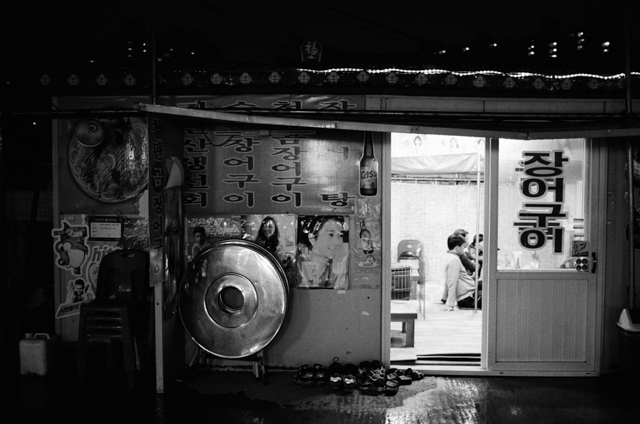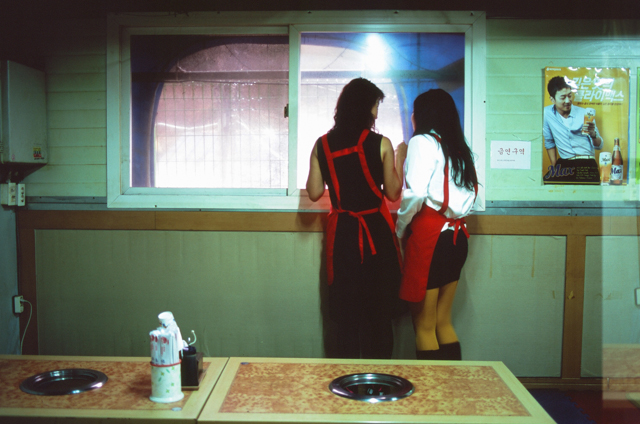 Katherine listening to her Mom's stories as she poinst out her house she grew up in, out there in the drizzling rain.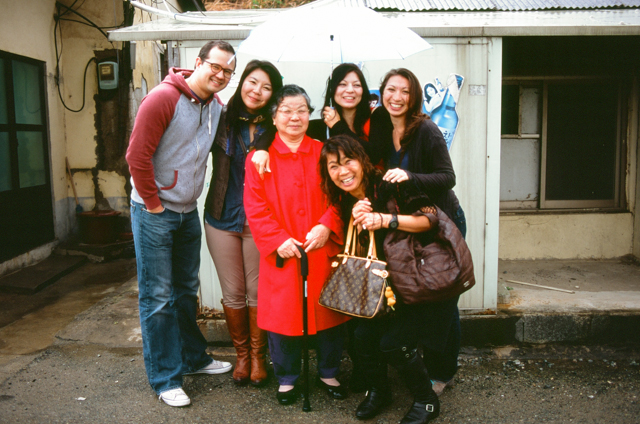 Posing in front of the old house Katherine's Mom grew up in. Also pictured are her sister, Halmoni, Sinae and her fiancé Jay.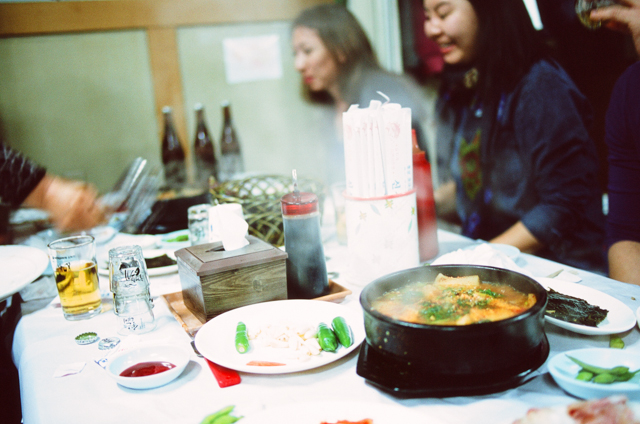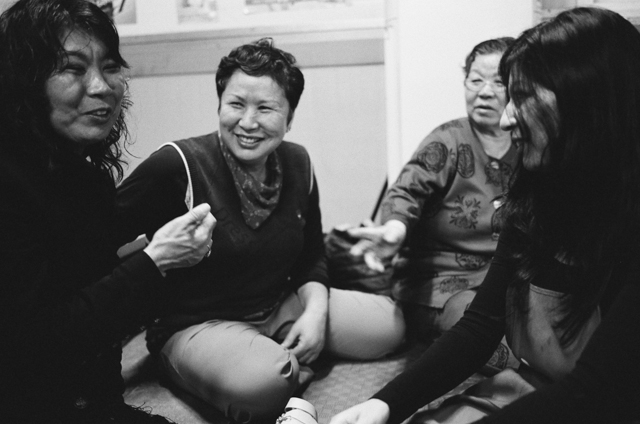 Stories of the past and present… catching up with a very longtime friend. The specialness in these moments is incalculable.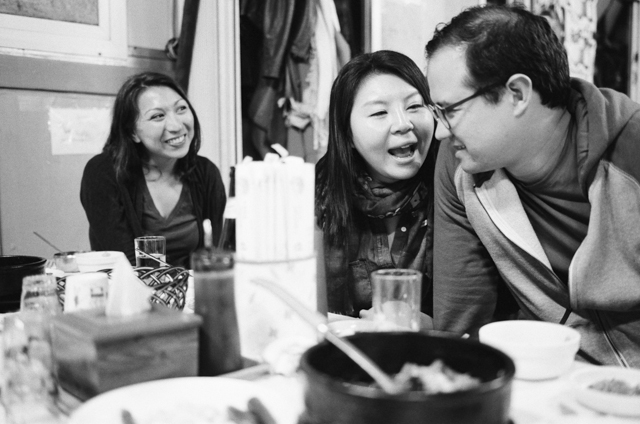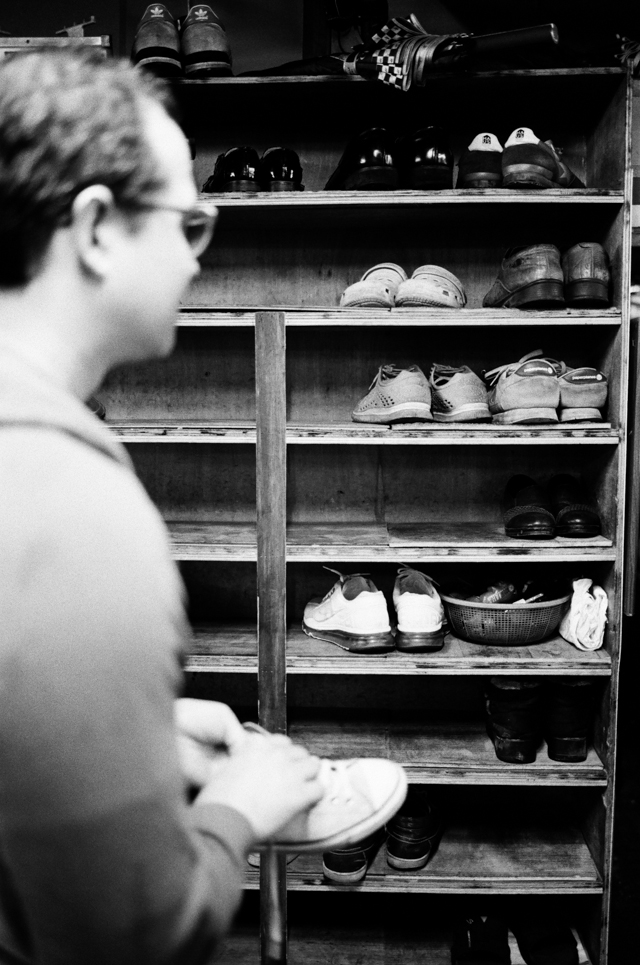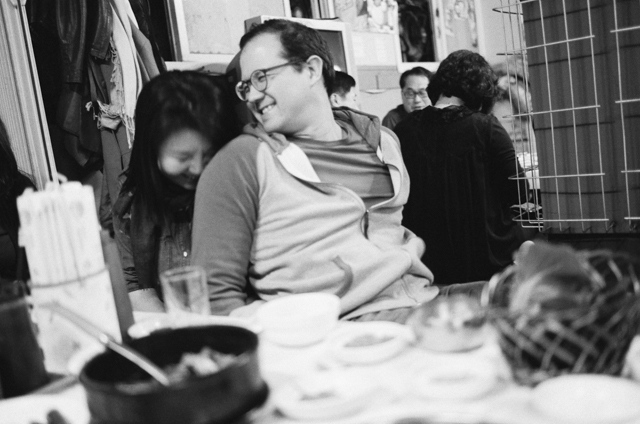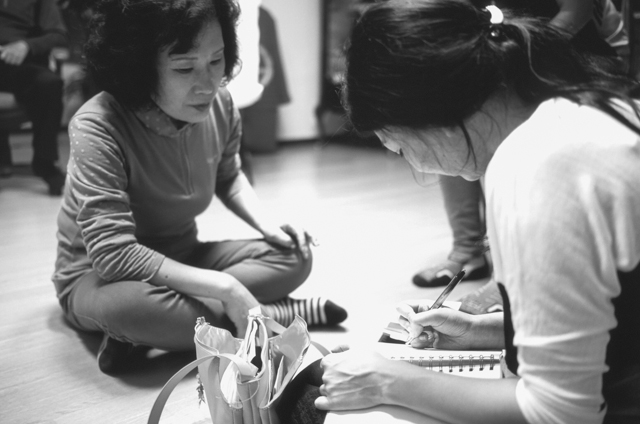 Katherine getting a detailed description of her family tree from a dear family member.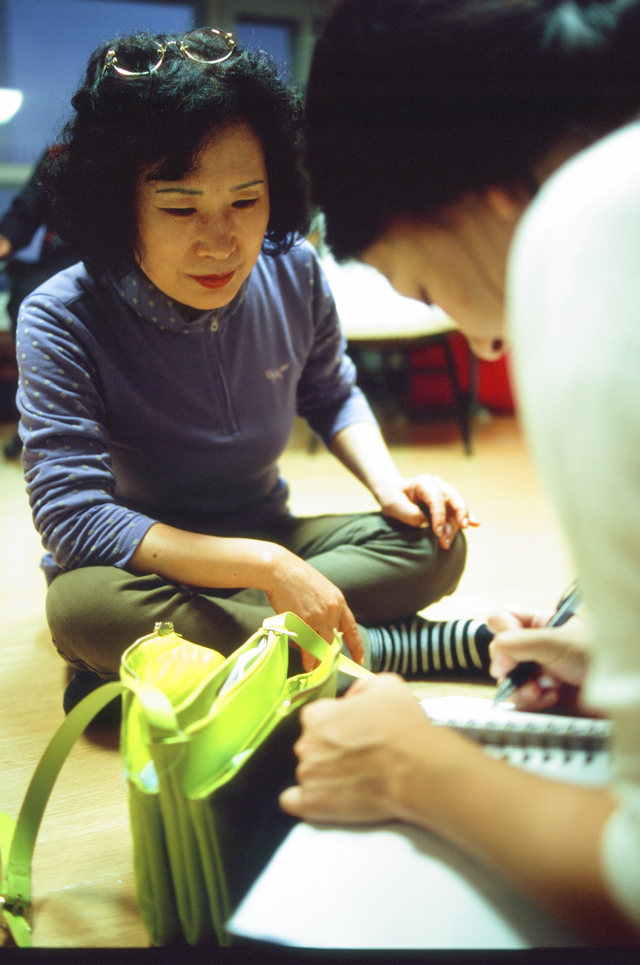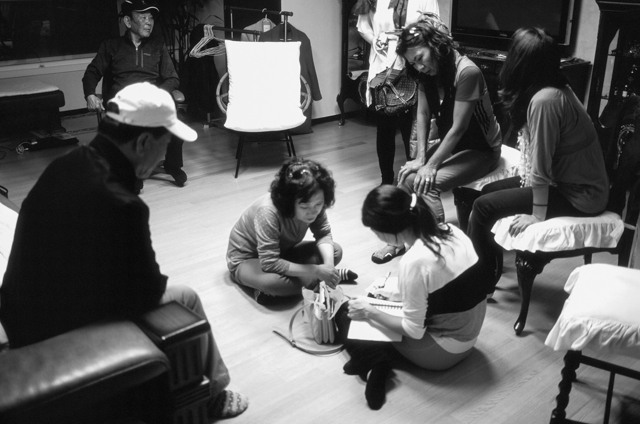 Katherine writes down her family tree while her relatives in Korea look on.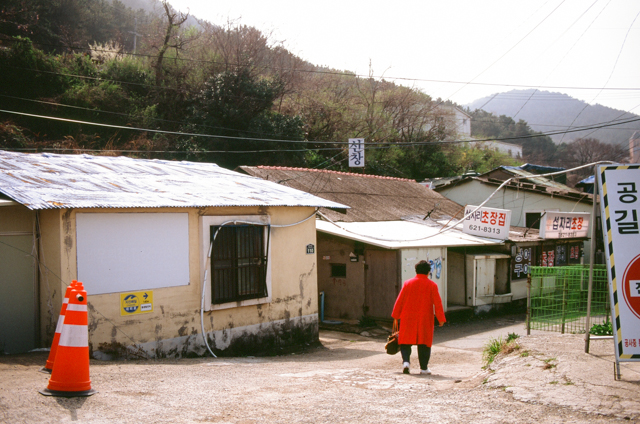 Halmoni walks toward the old house, which is abandoned but still standing, even after a few floods and typhoons.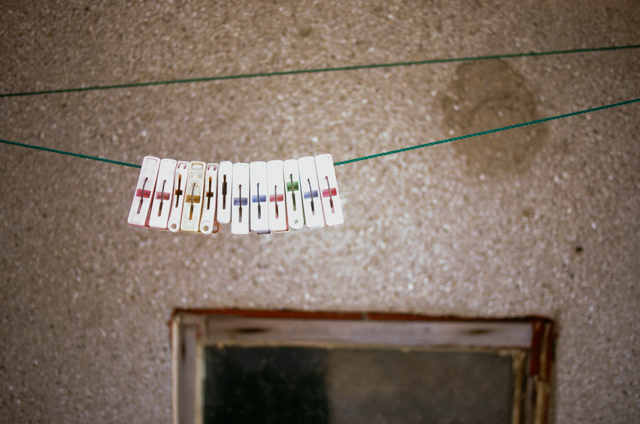 The old clothing line.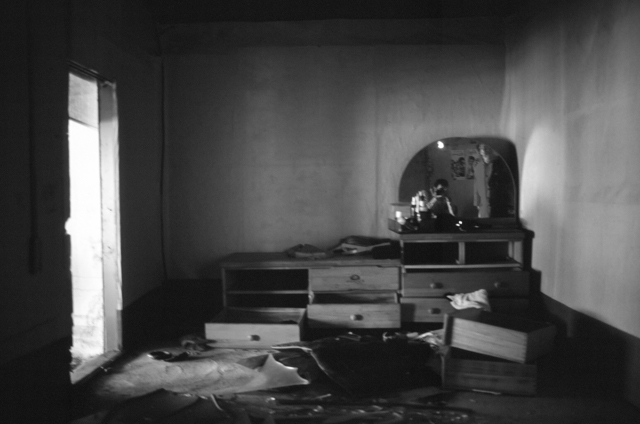 This room, was where Katherine's Mom was born, along with her four siblings.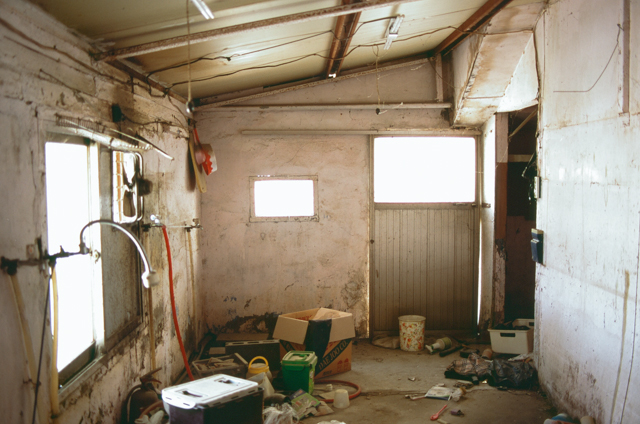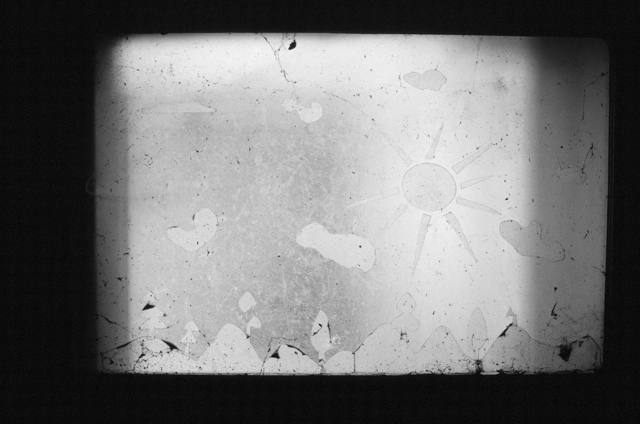 The original glass details on a window in the kitchen. Hard to see without a tear in the eye :) We can still see the sun.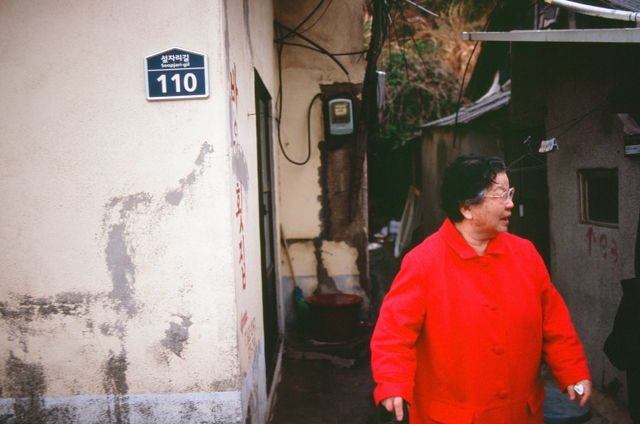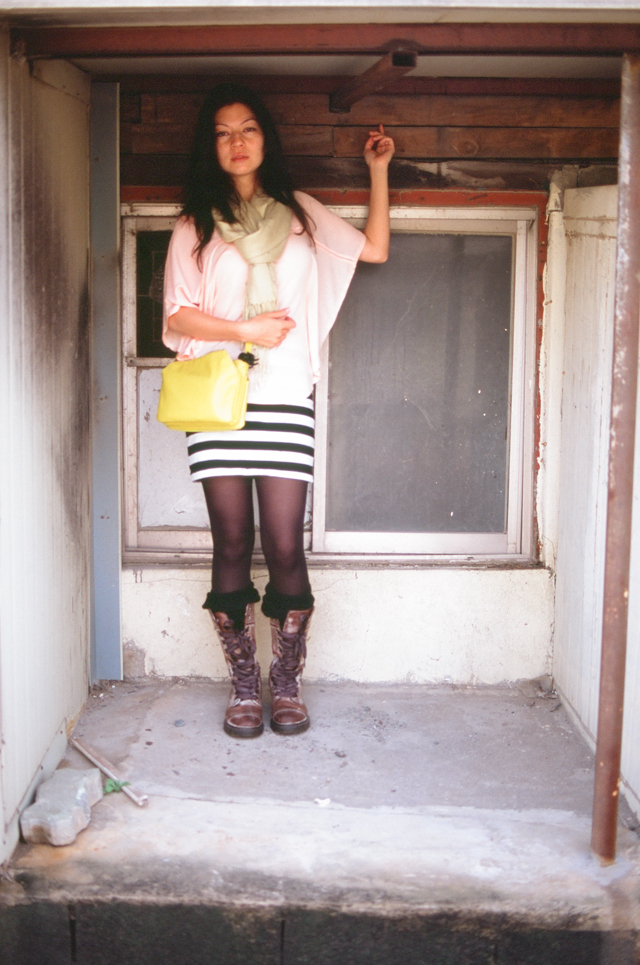 Katherine stands in the old entrance to her family home in Korea. She touches the original wood siding, whereas the other siding didn't used to be there.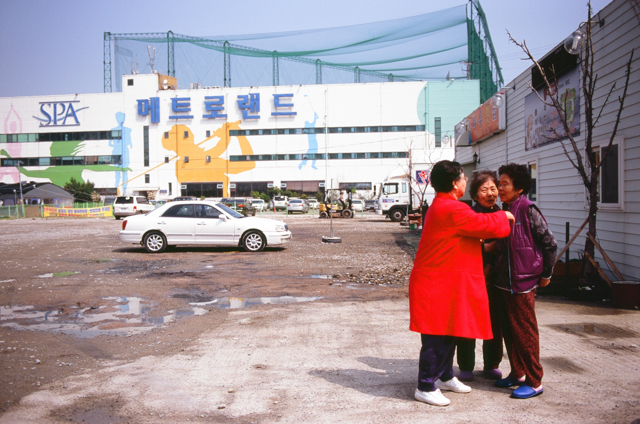 As we were all in the van, on the way to the train station to Seoul from Busan, Halmoni's old neighbor friends came out and said hello. The emotions for these moments were huge, and it was soooo nice to see them all together again, after decades of being apart.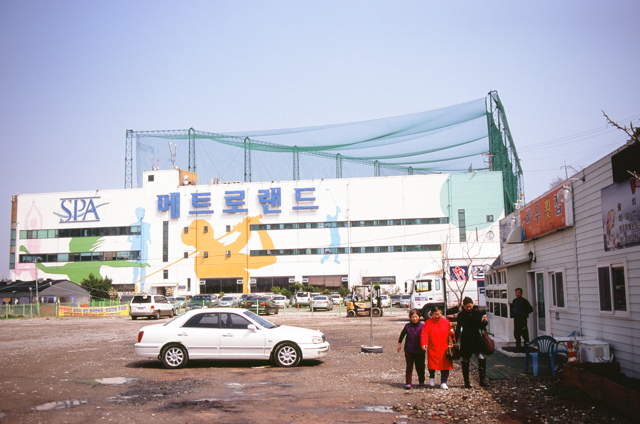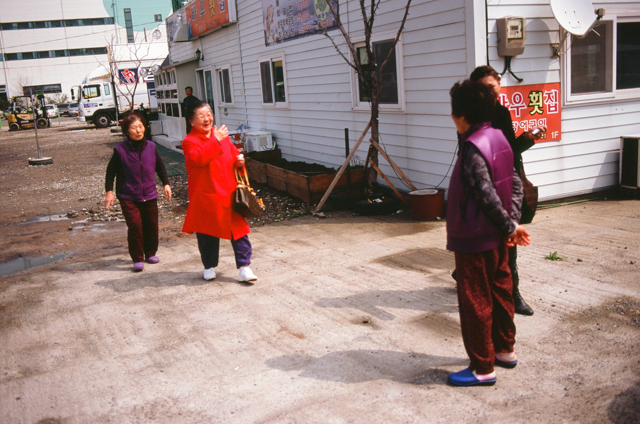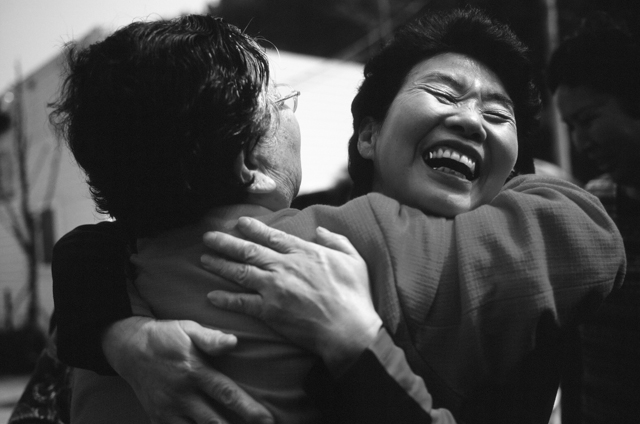 The joy of seeing friends after decades apart. One of my favorites from our entire adventure.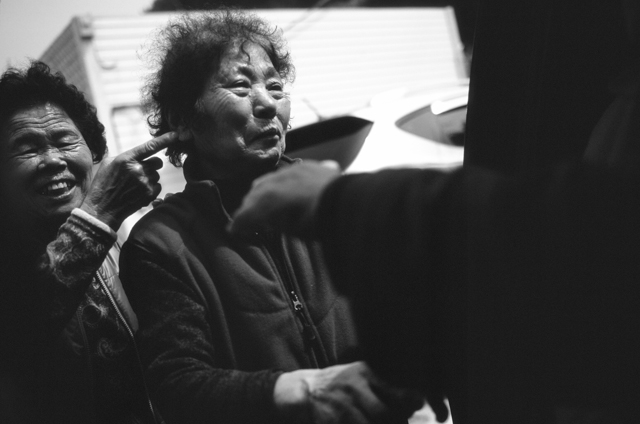 One neighbor pokes the other's ear, saying that her hearing isn't so good anymore.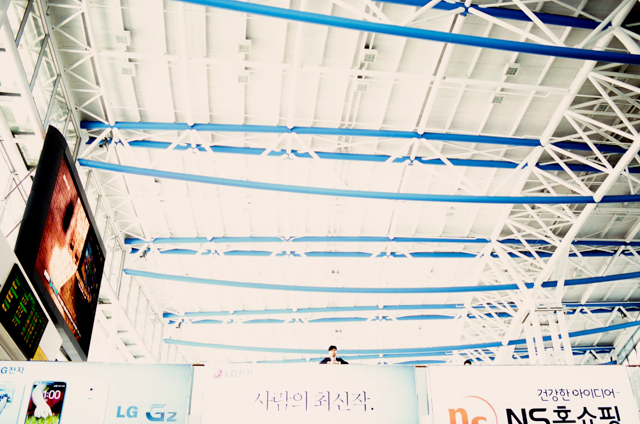 The first scene in Seoul, at the train station.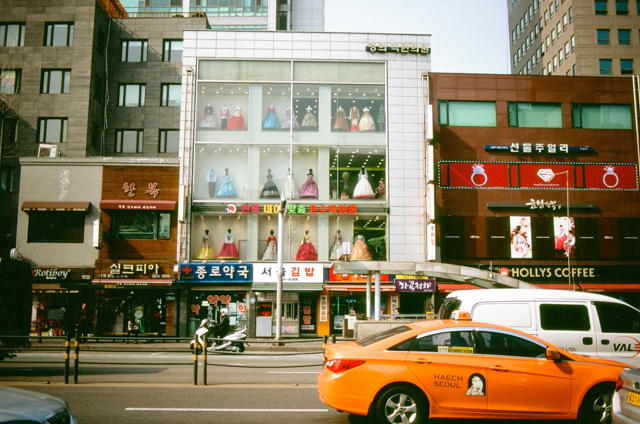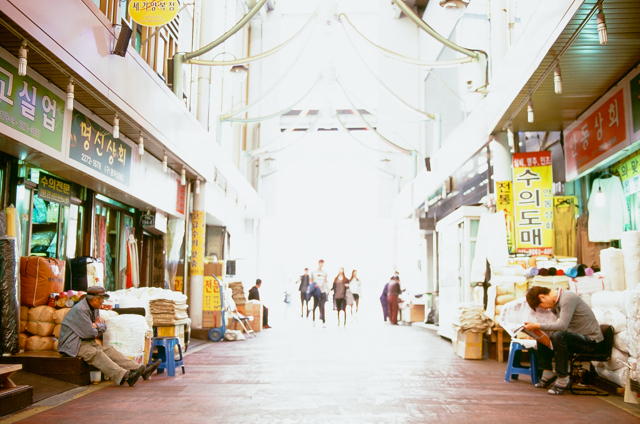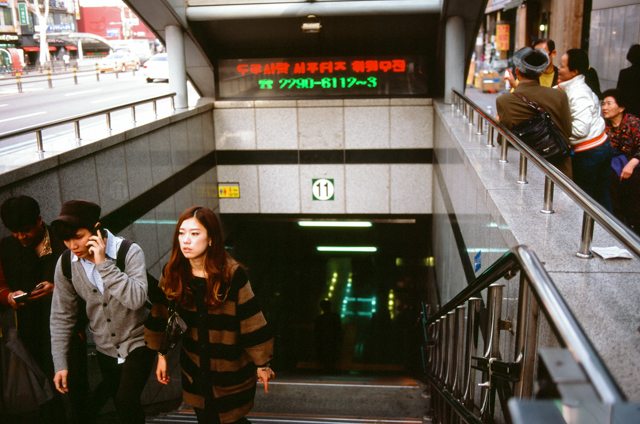 I had seen this man reading his paper, waiting for customers. Knowing that was the image I wanted to record, without him changing position because of my attentive presence… I took about five minutes of slowly walking sideways while pointing the camera towards the street, then quickly but smoothly turned and snapped this image.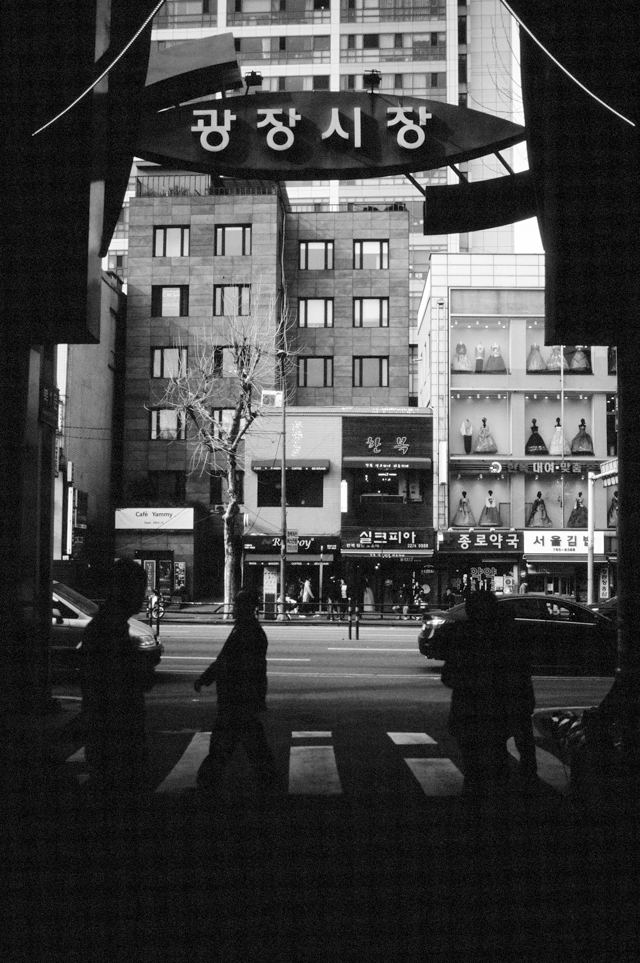 Here's that view while moving sideways…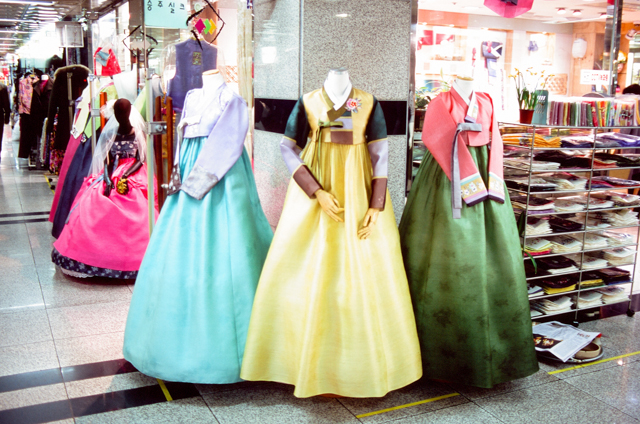 Hanbok, Korea's traditional formal outfit, being sold at an underground mall.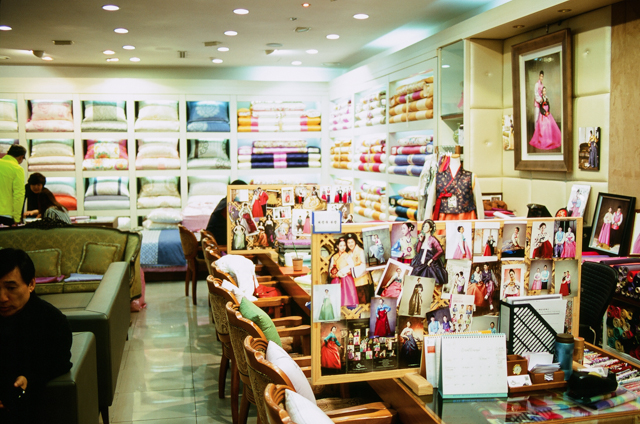 The inside of a hand tailored hanbok shop where Katherine and her sister chose their designs, colors, and fits.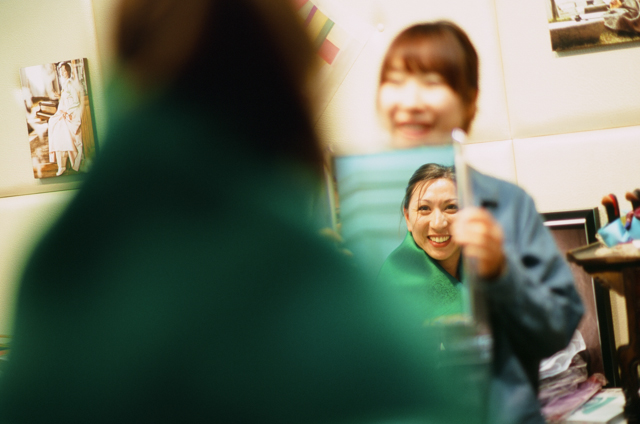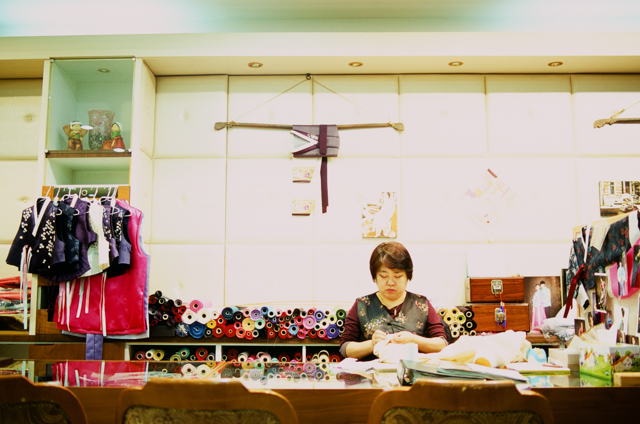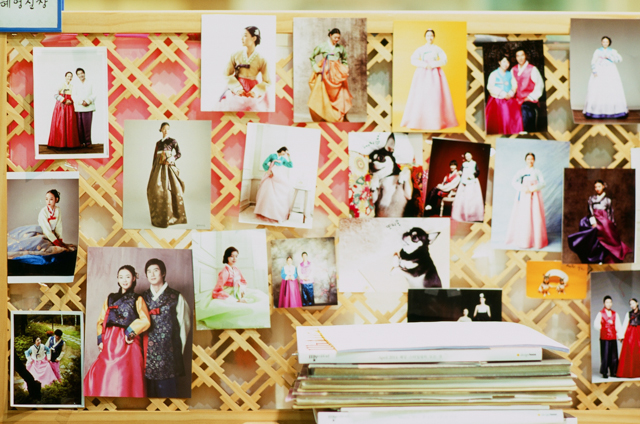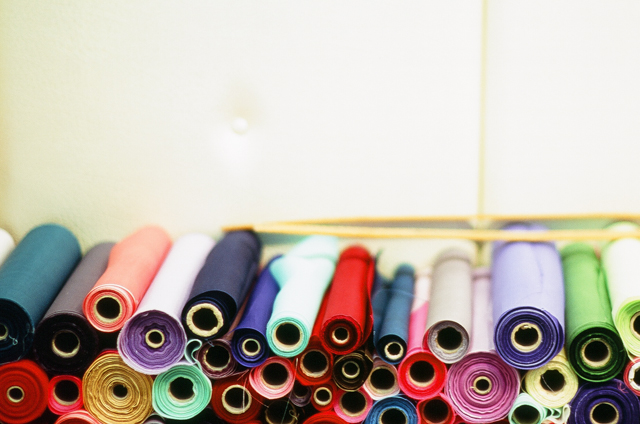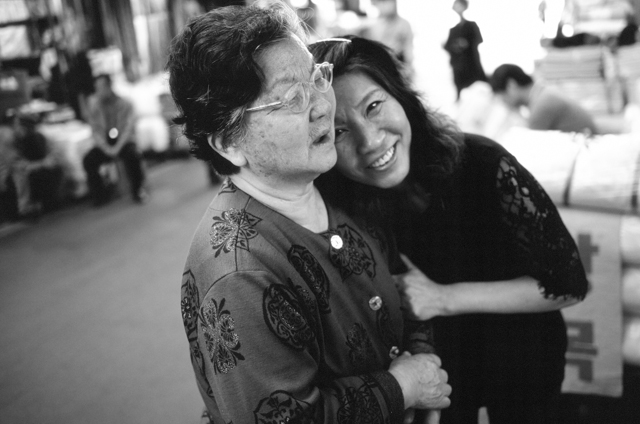 Katherine's Aunt hugging her Mom.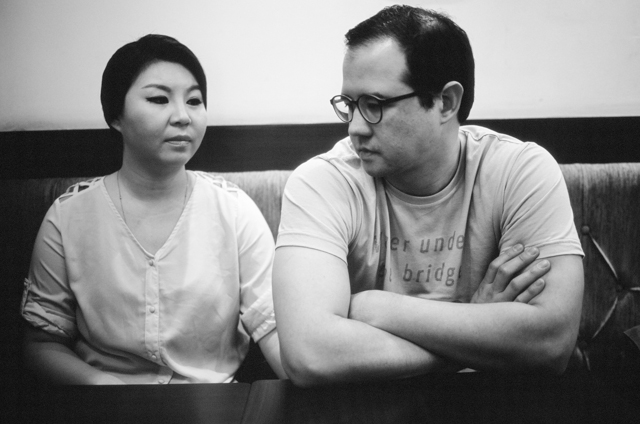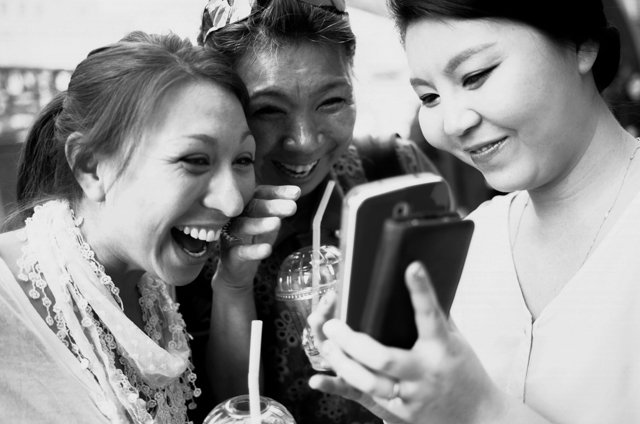 Becca, Kwi Nam and Sinae. Looking at photos that we had just shot in a traditional Korean folk village for Sinae and Jay's engagement shoot, which are here.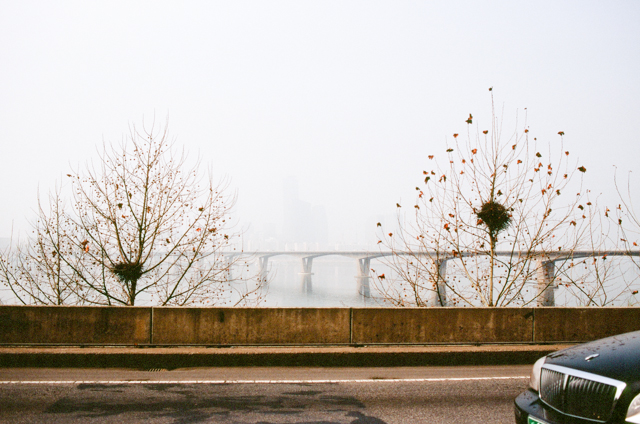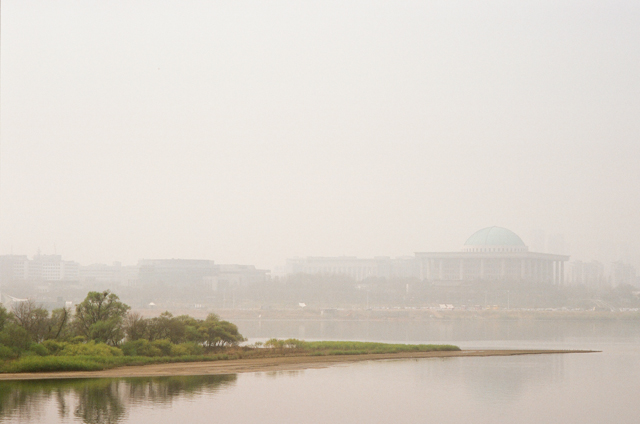 The island in the movie "Castaway On the Moon." Appeared out of nowhere as we drove along a highway from where we were staying and downtown Seoul.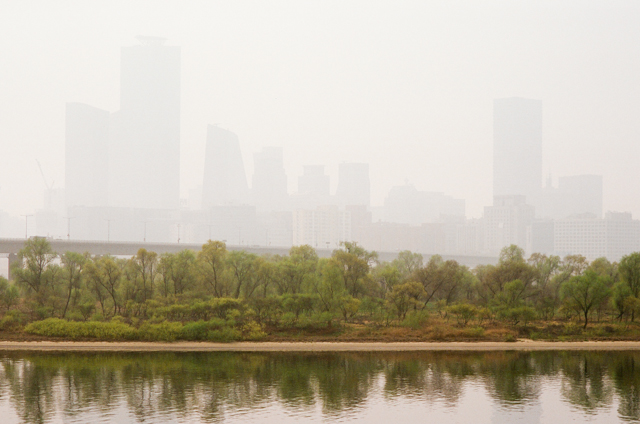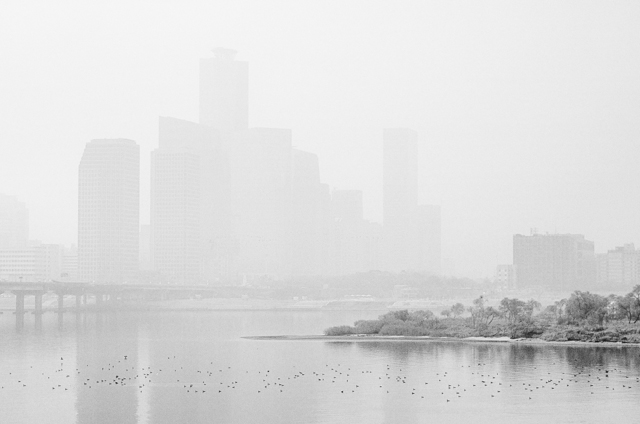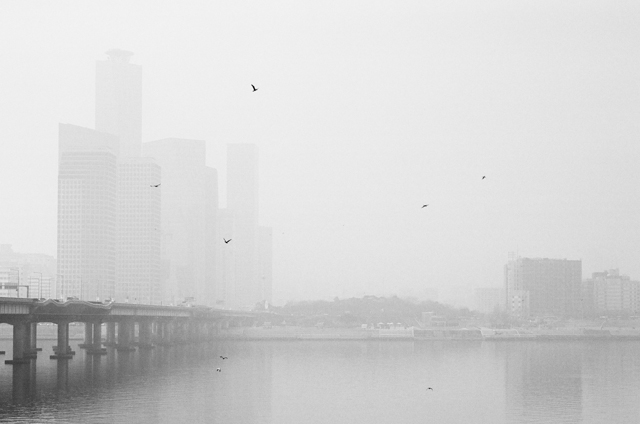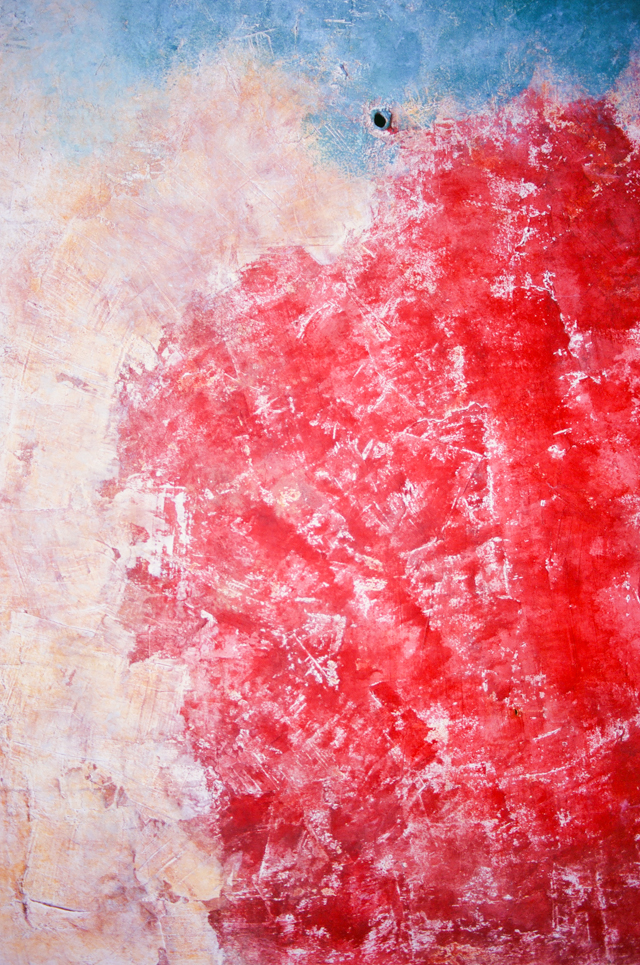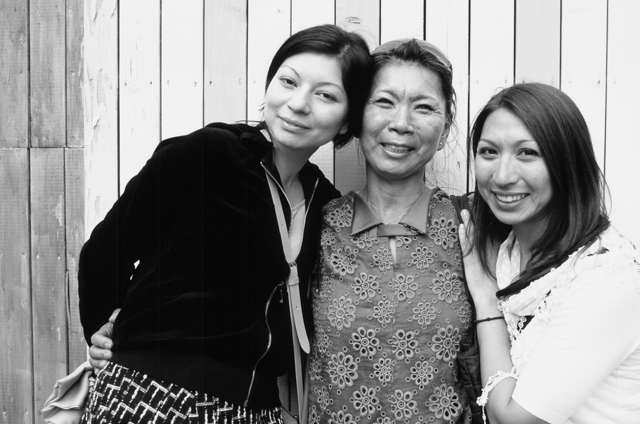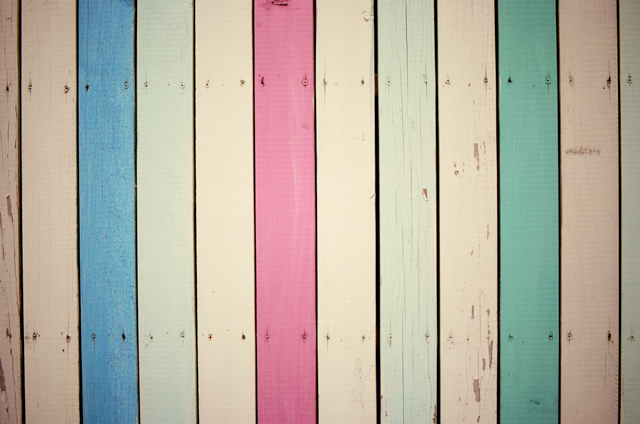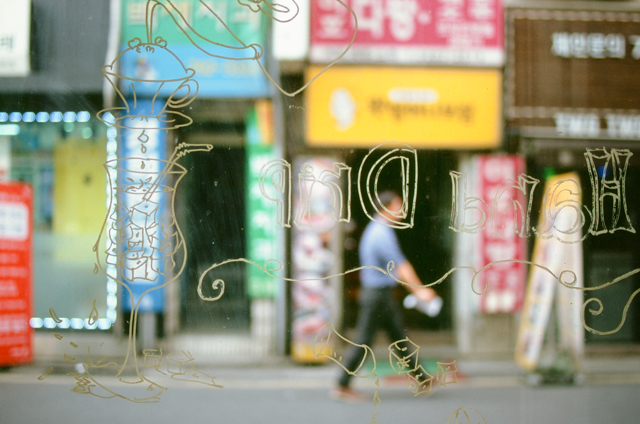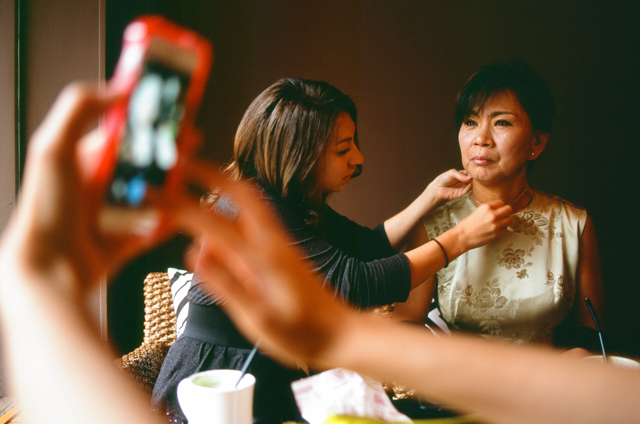 In a cafe moments before walking across the street to Katherine's cousin Jeong Yong's wedding.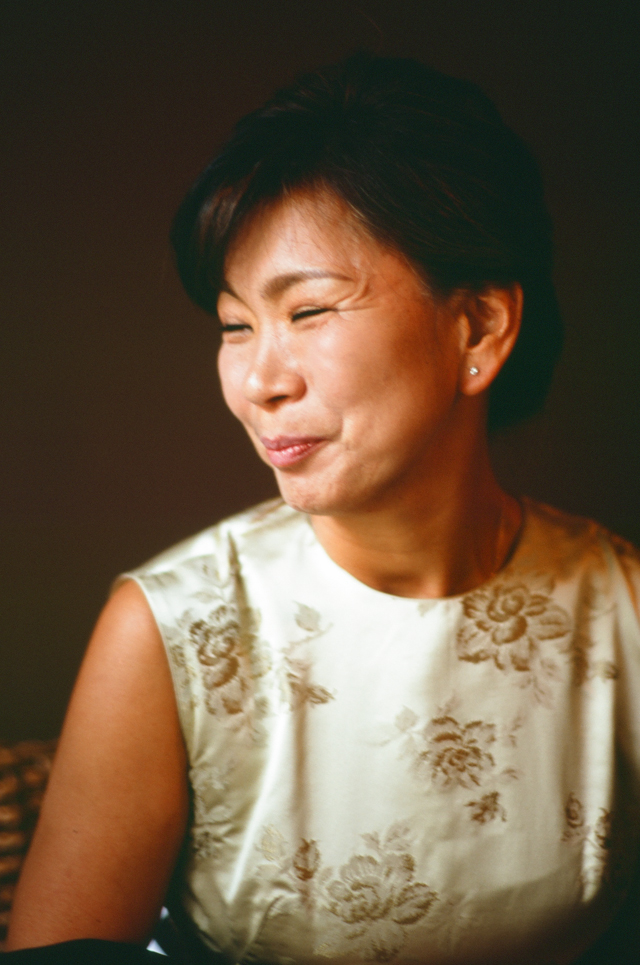 Though Kwi Nam was in the perfect window sidelight for an image, she didn't want to pose for the camera without her daughters… which is below. She is such an inspiring, great woman. Another one of the most treasured images from the trip.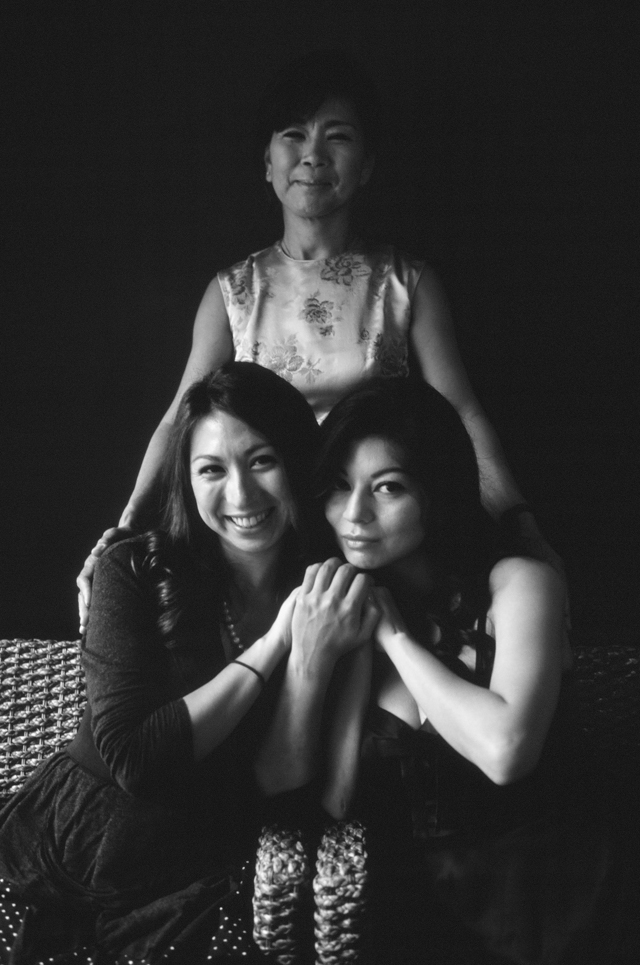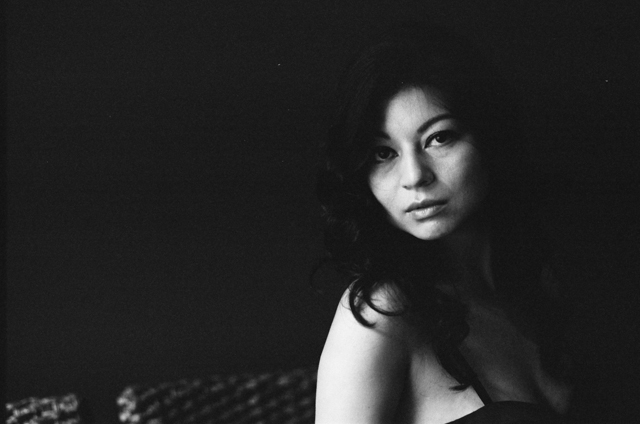 The Katherine <3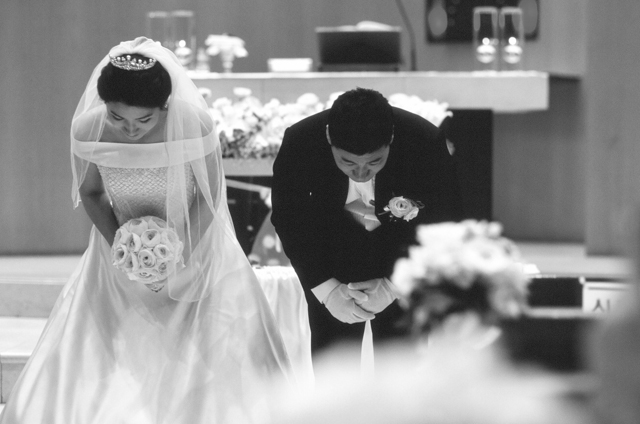 Jeong Yong and Minji, as they bow to their wedding guests.