Eloping from the center of the country to the adored central coast of California? Yes please!  That's what Laura and Joe decided when they floated through their wedding day at the serene Ventana Inn and Spa in Big Sur.  Amidst the fog and Redwoods there were bright pink leather shoes, Lord of the Rings inspired jewelry inscriptions, and an uber peaceful intimate ceremony in front of a warm fire.
Read their full story and reflections from the beautiful bride herself, following the photos in this post…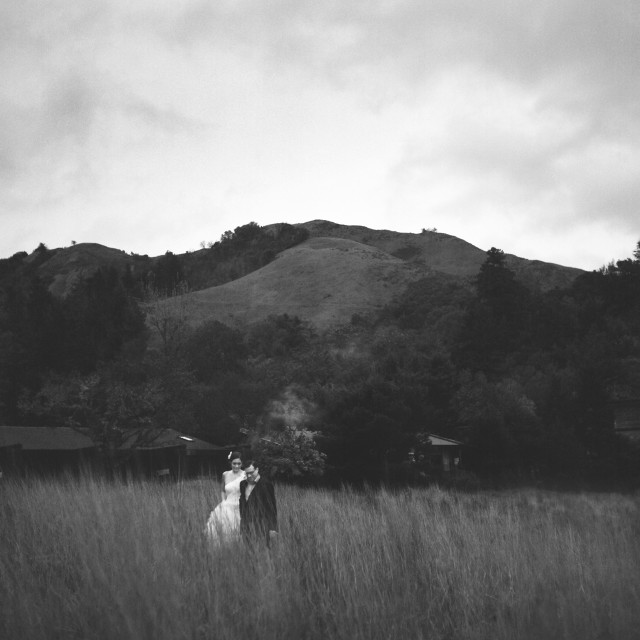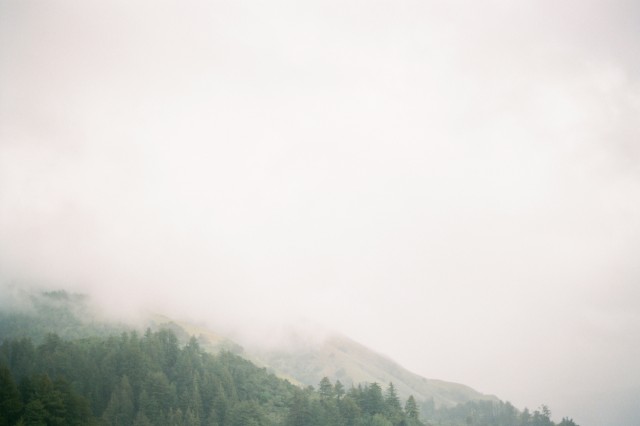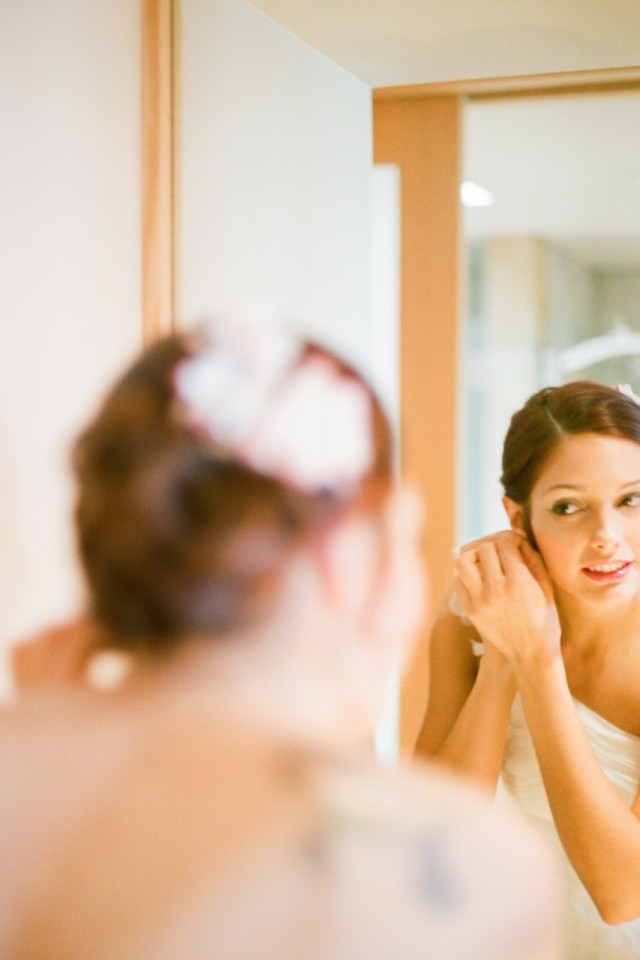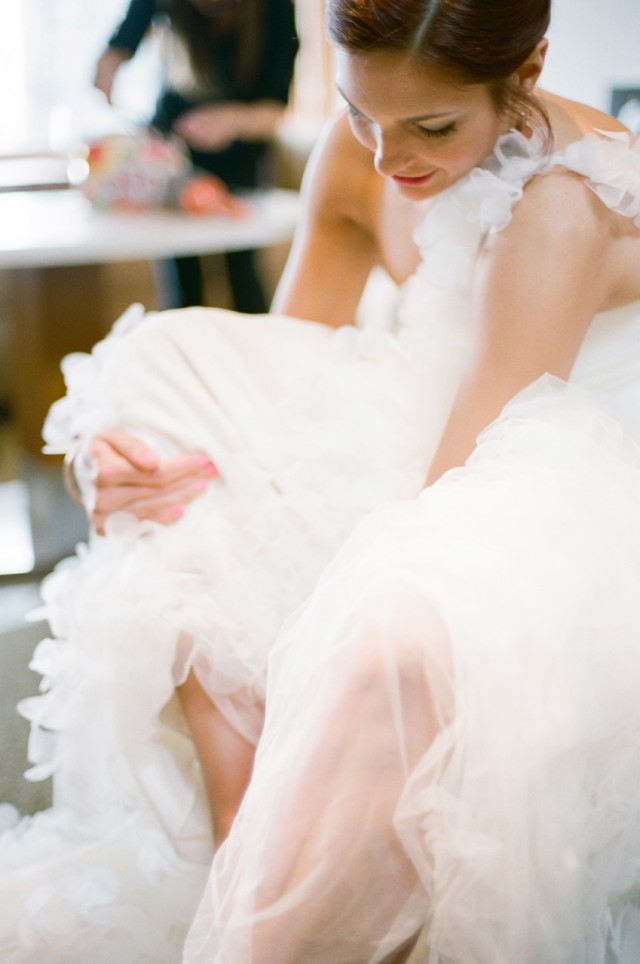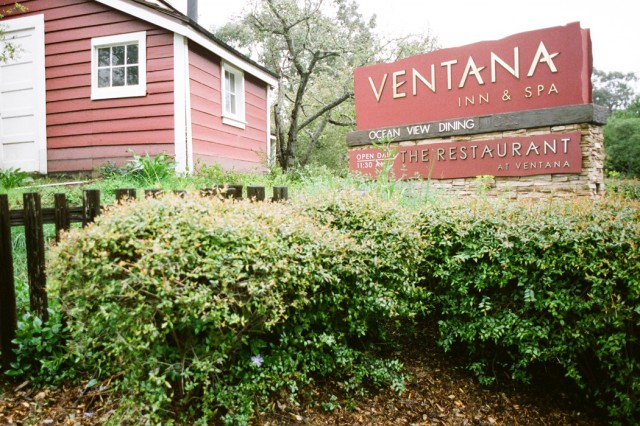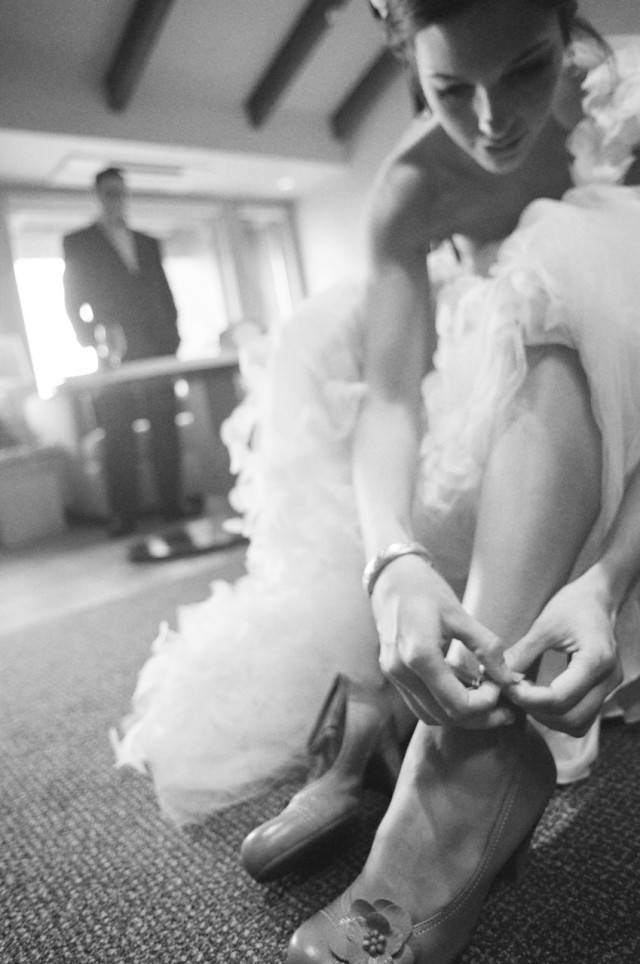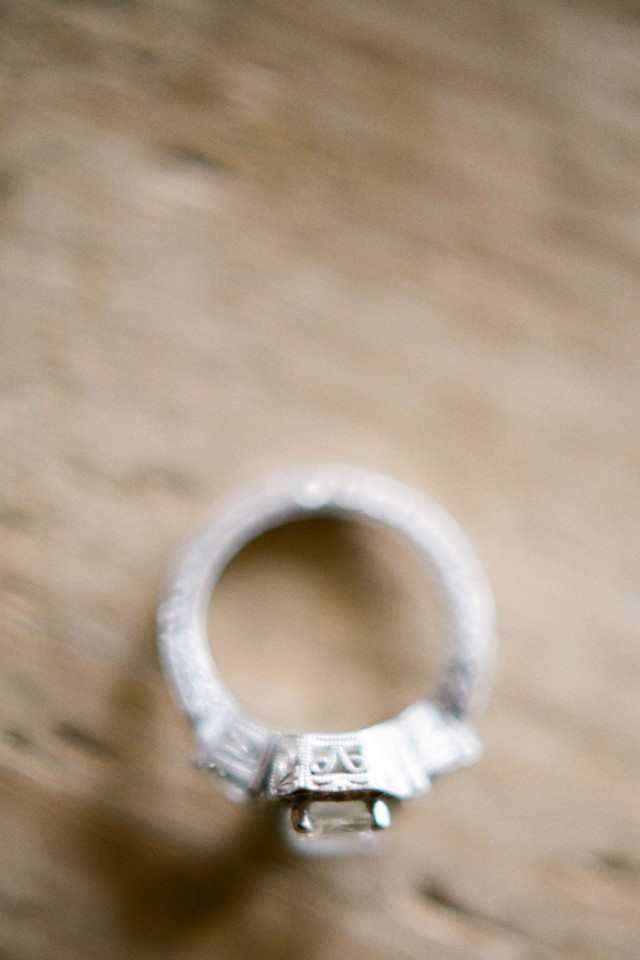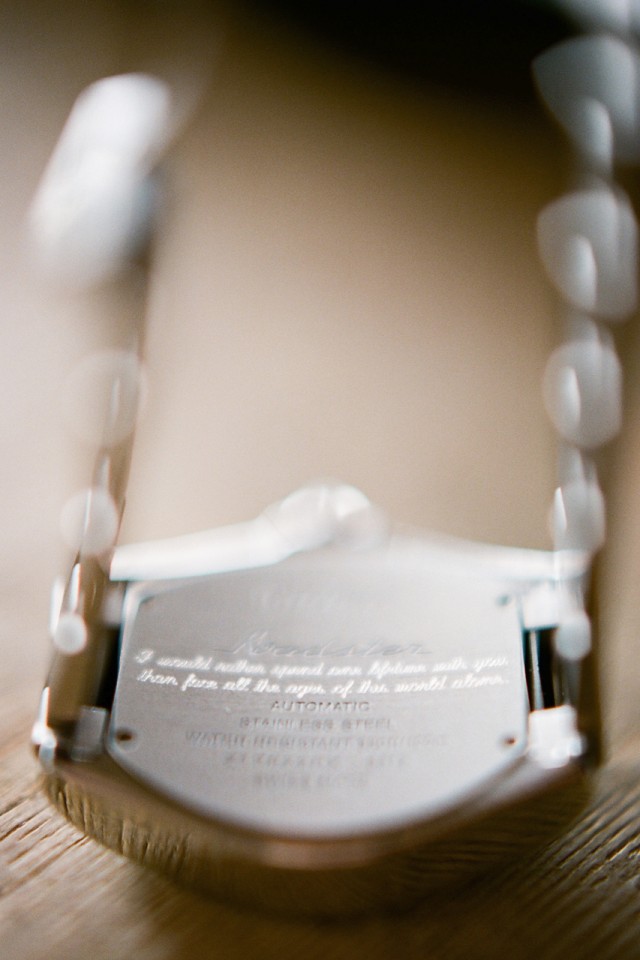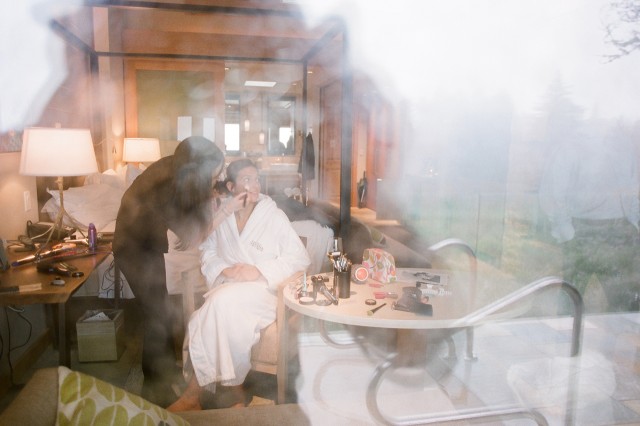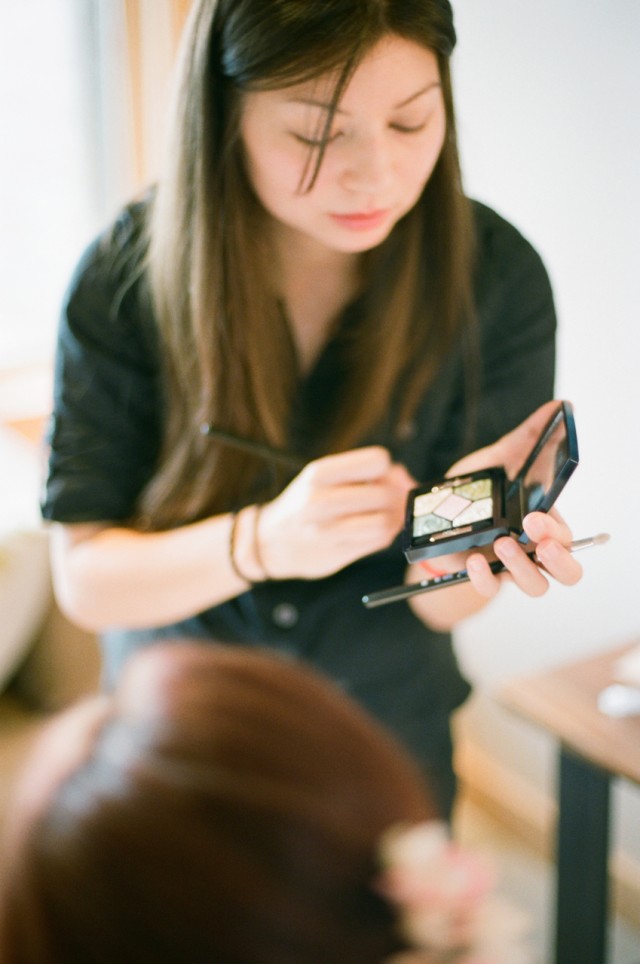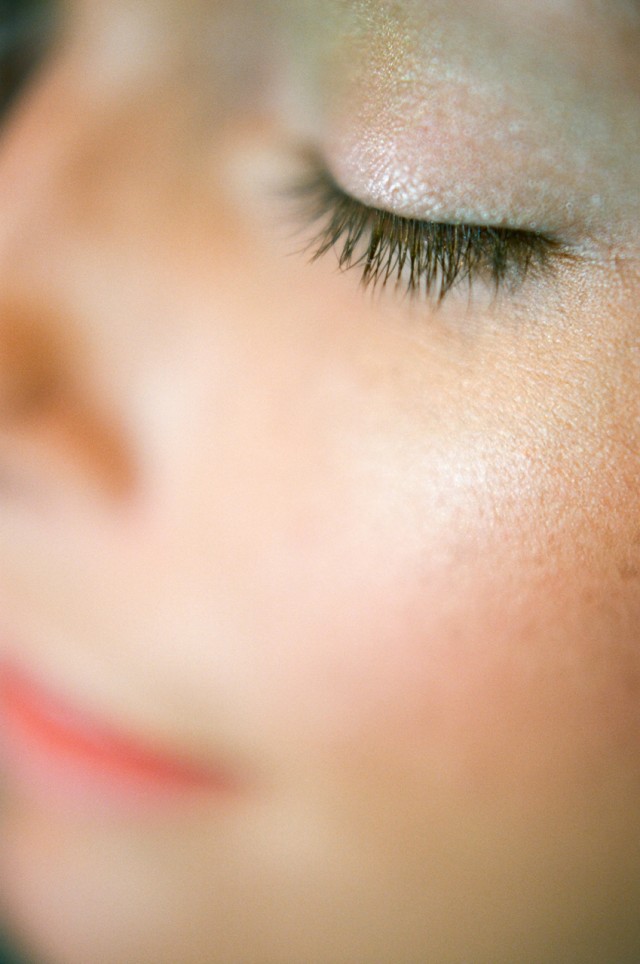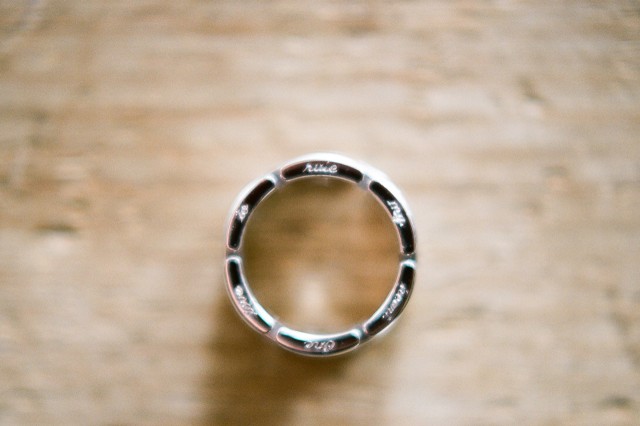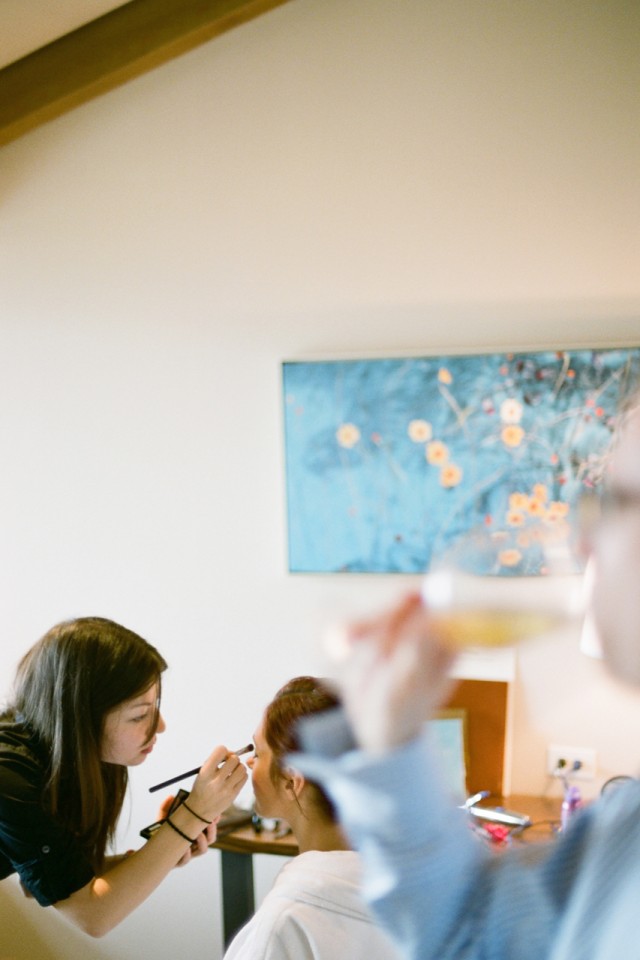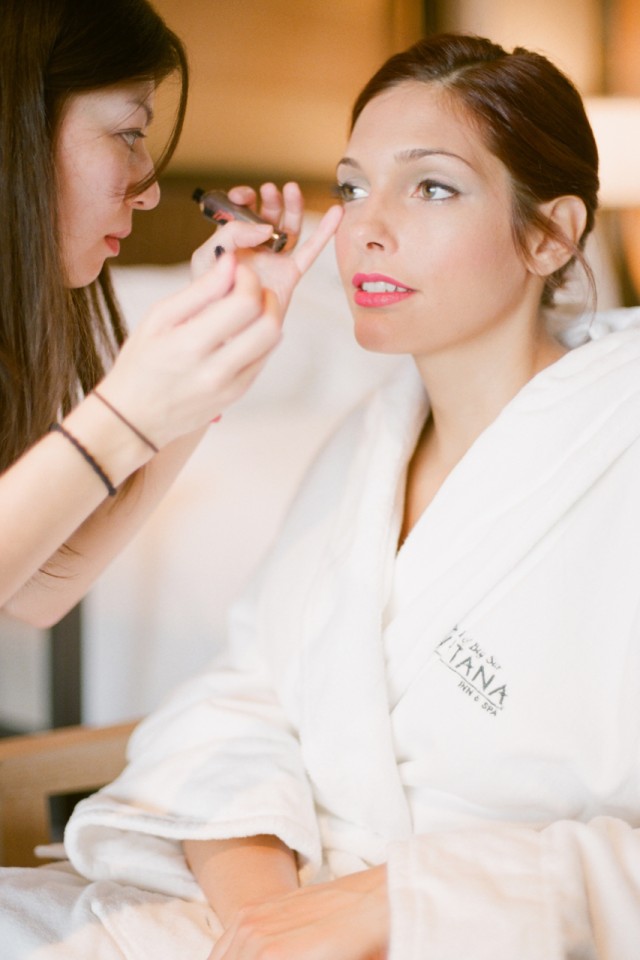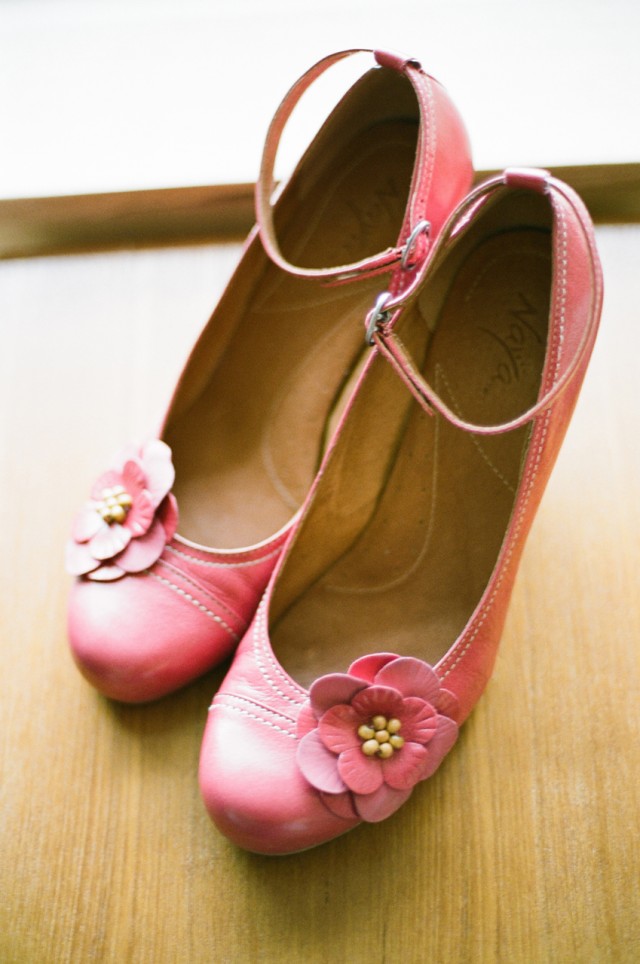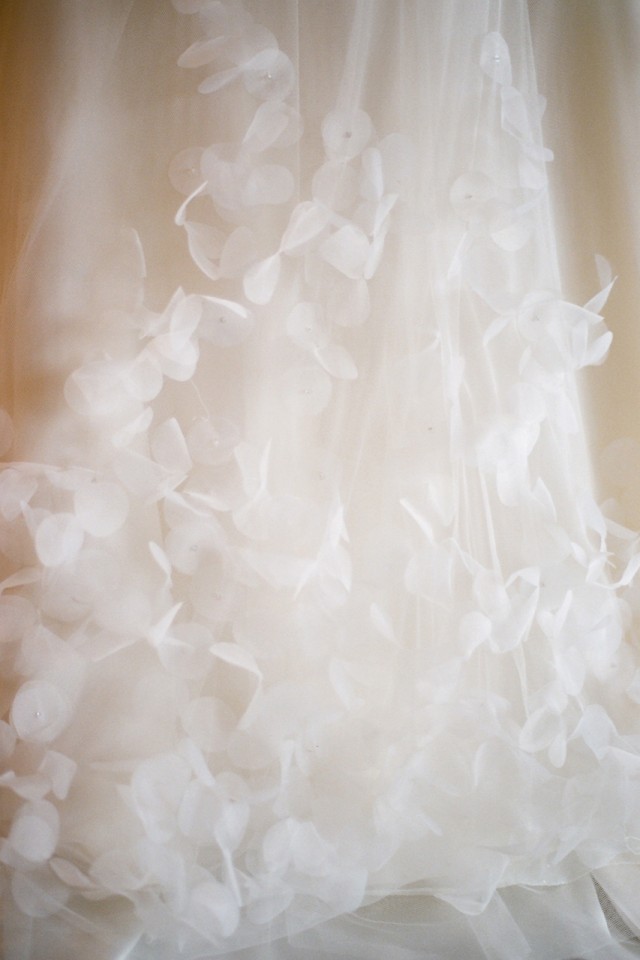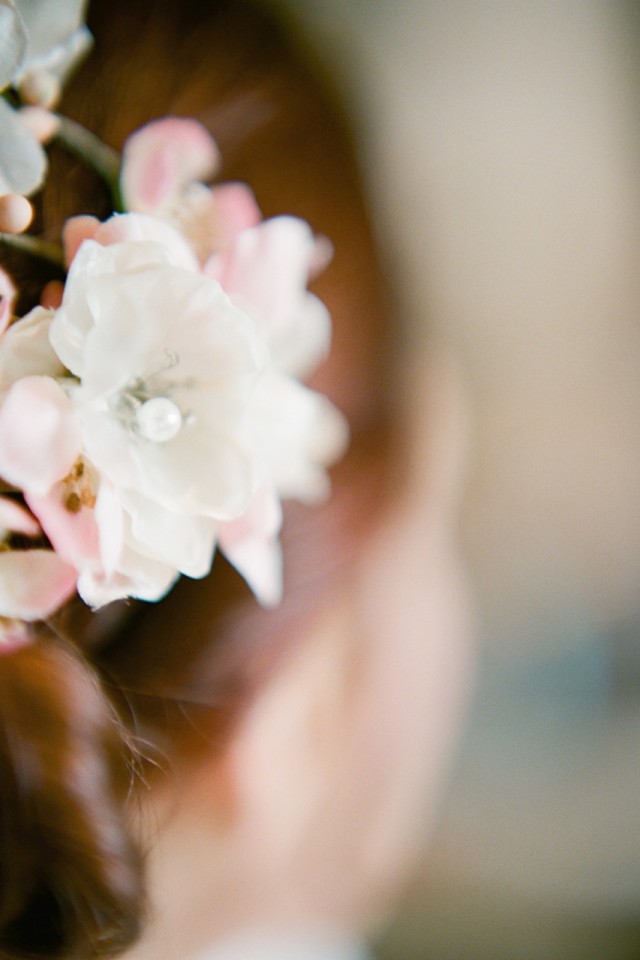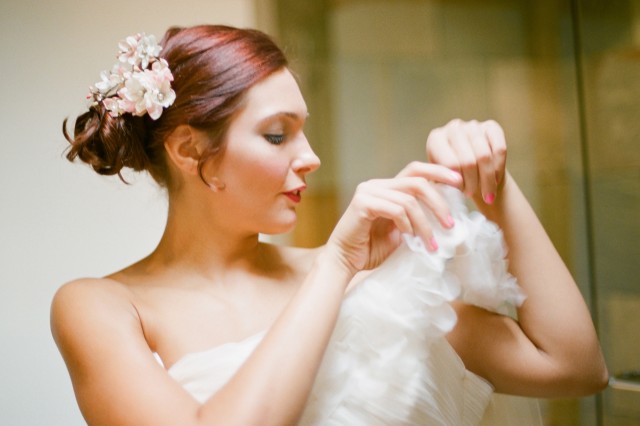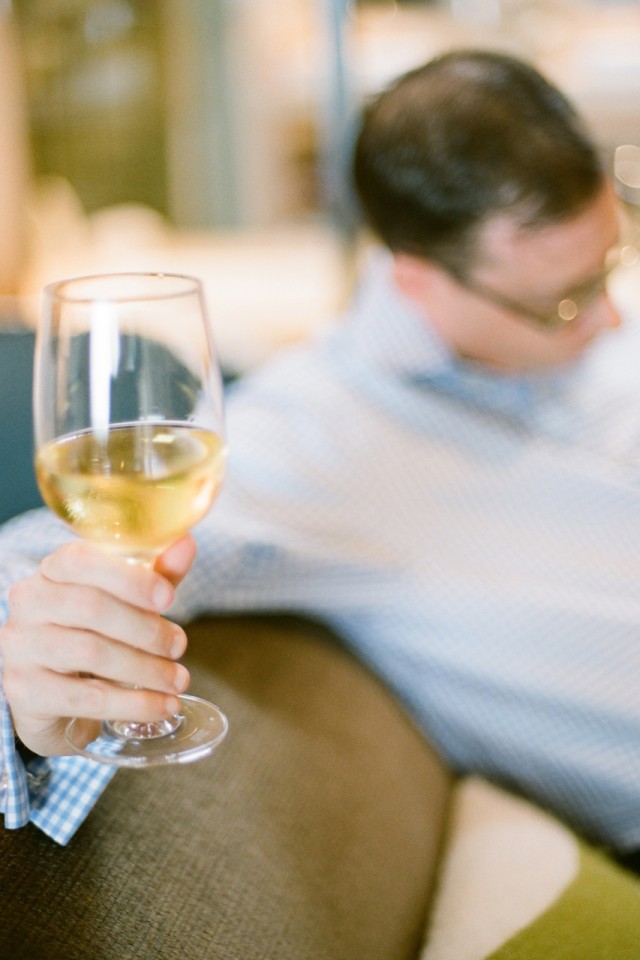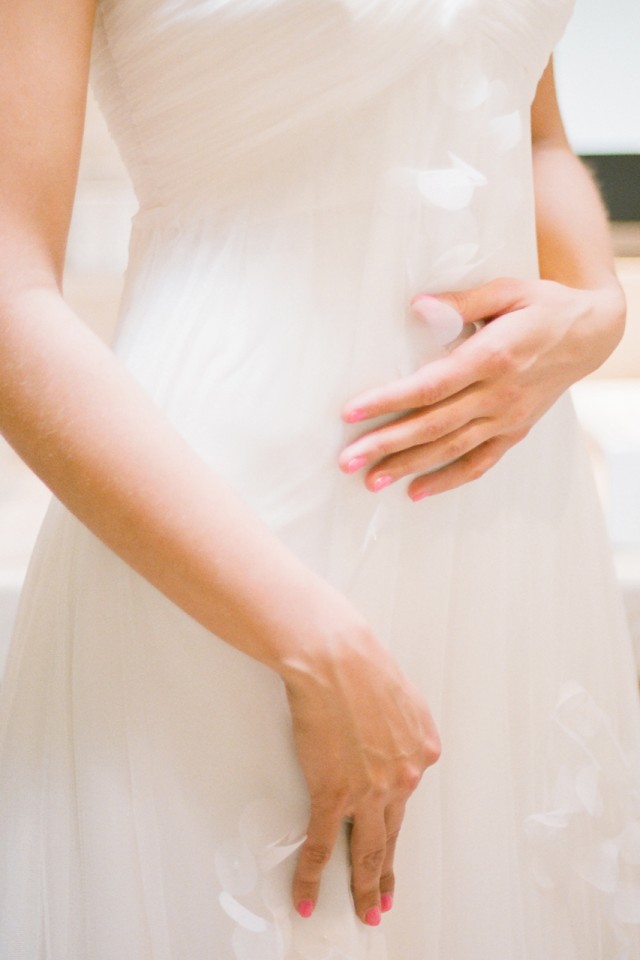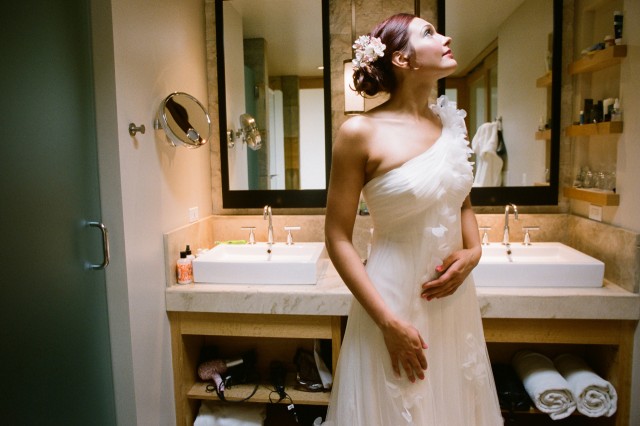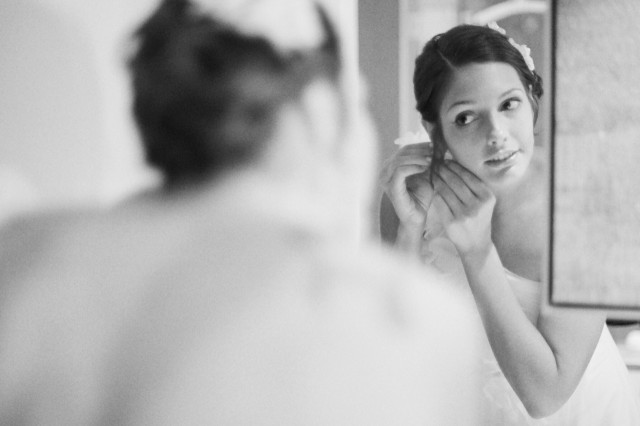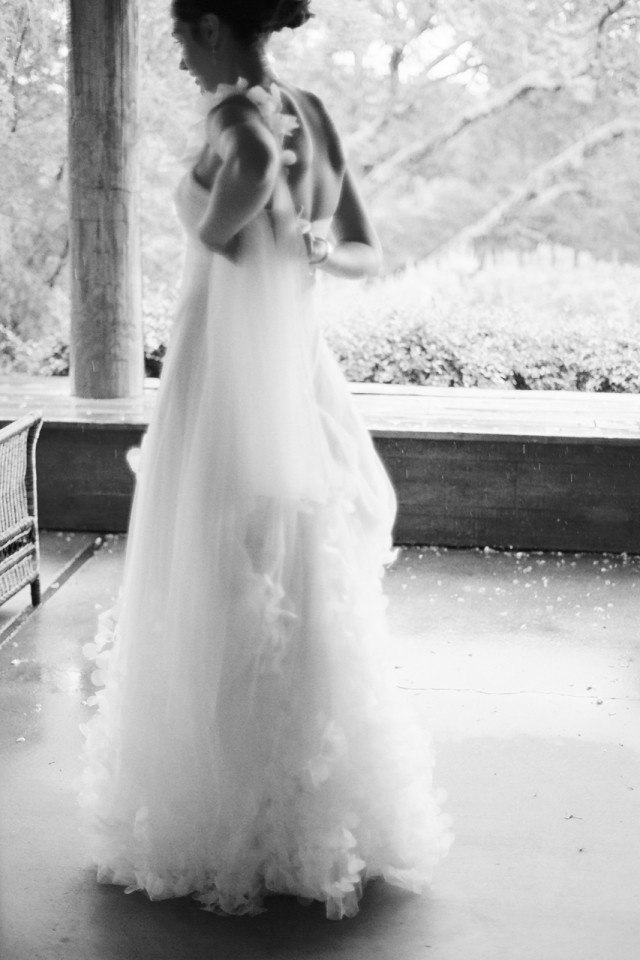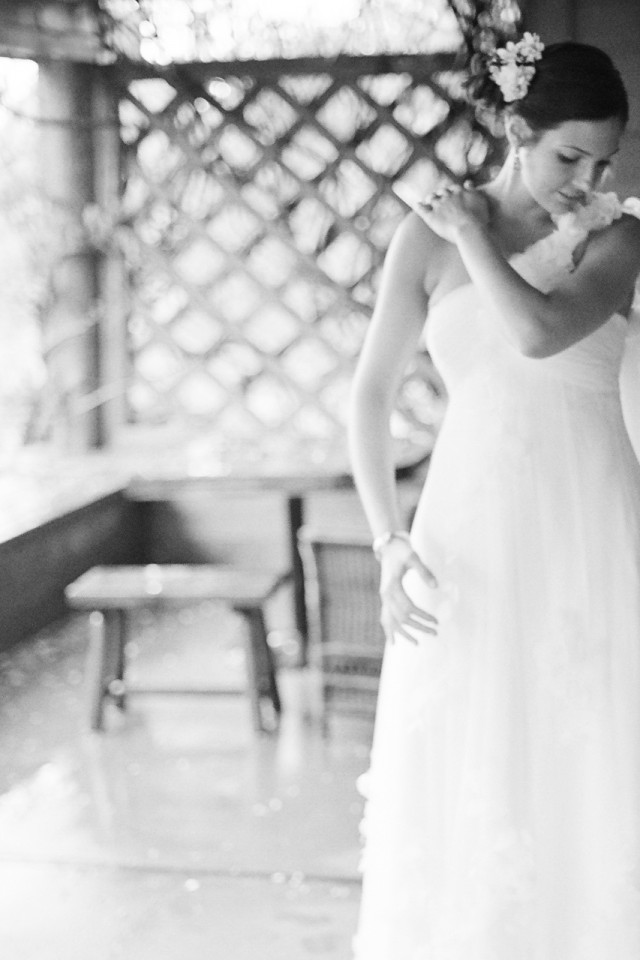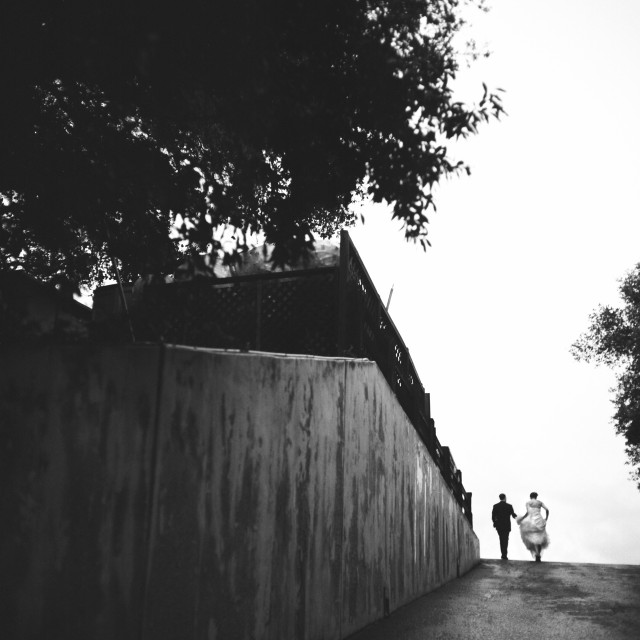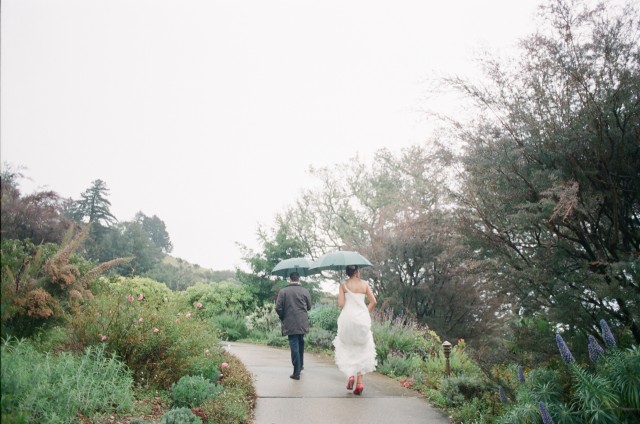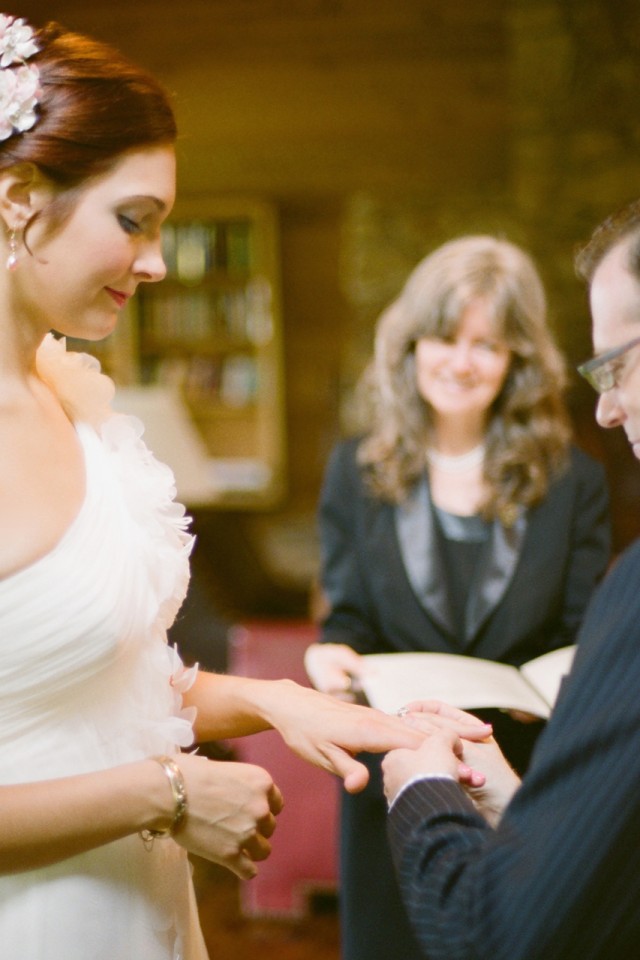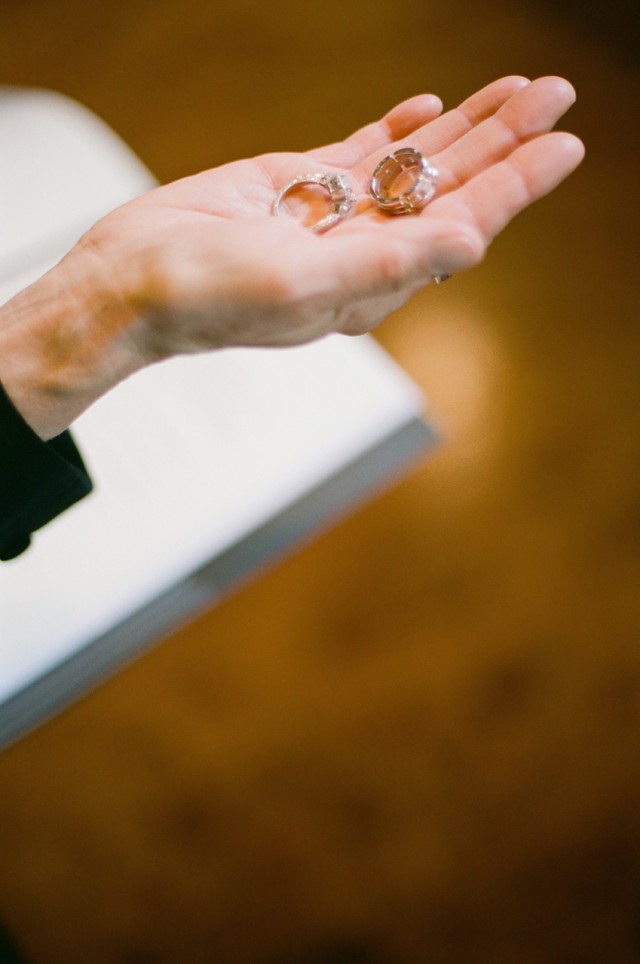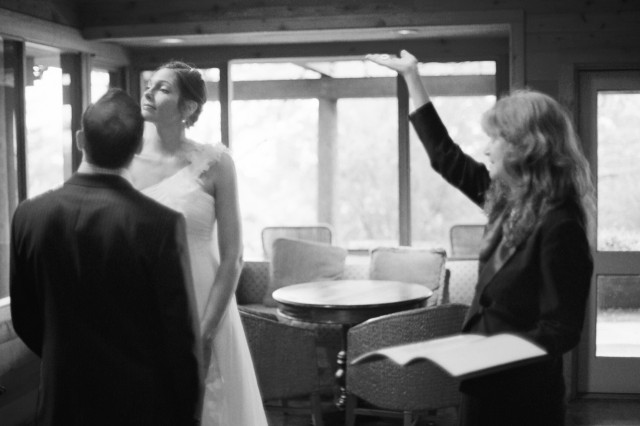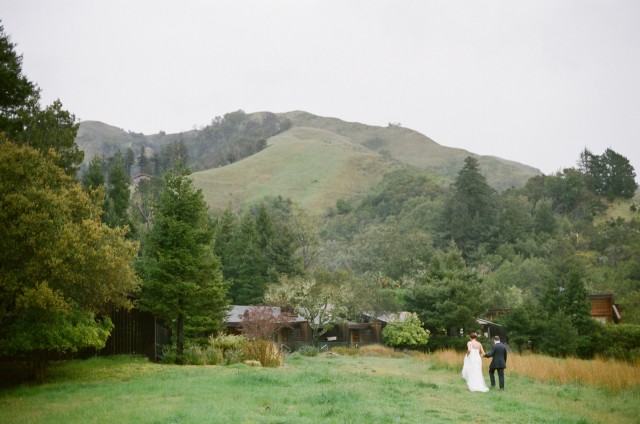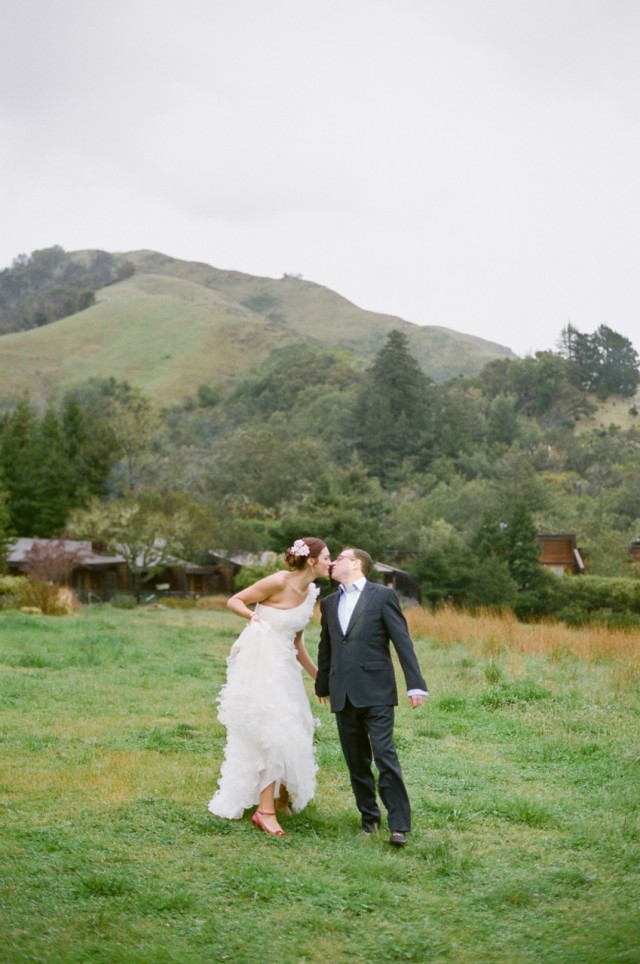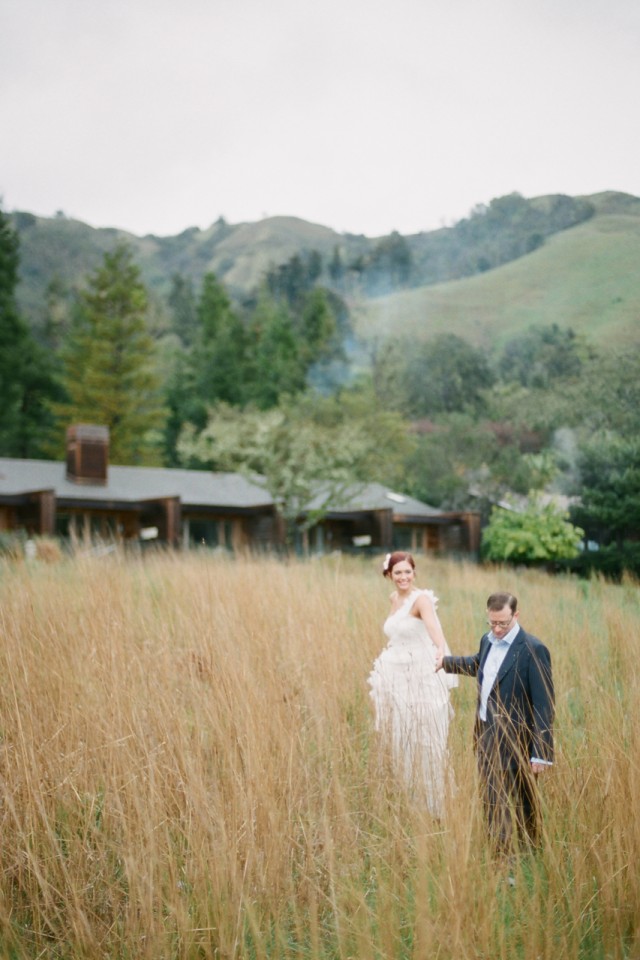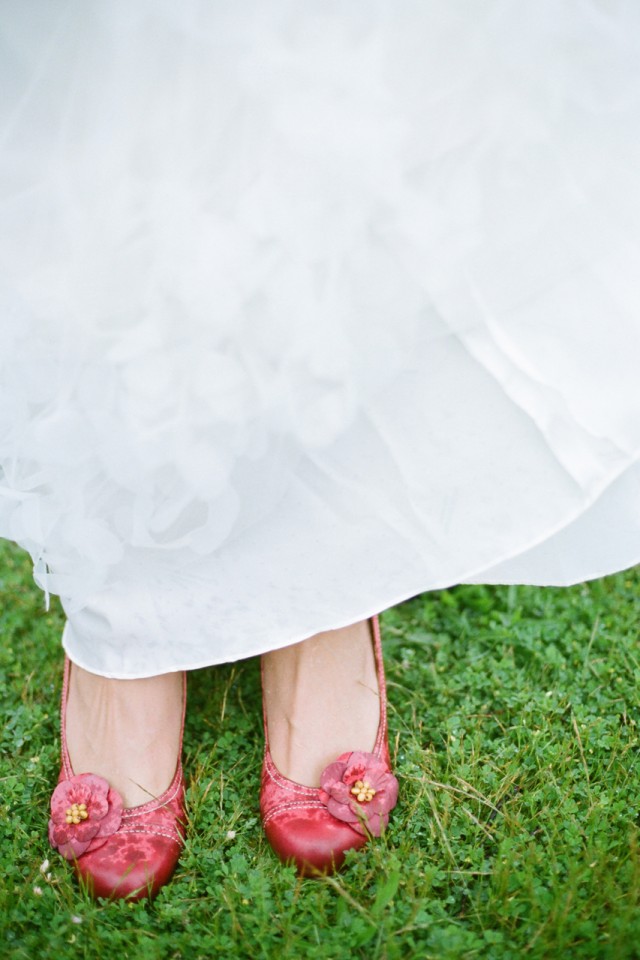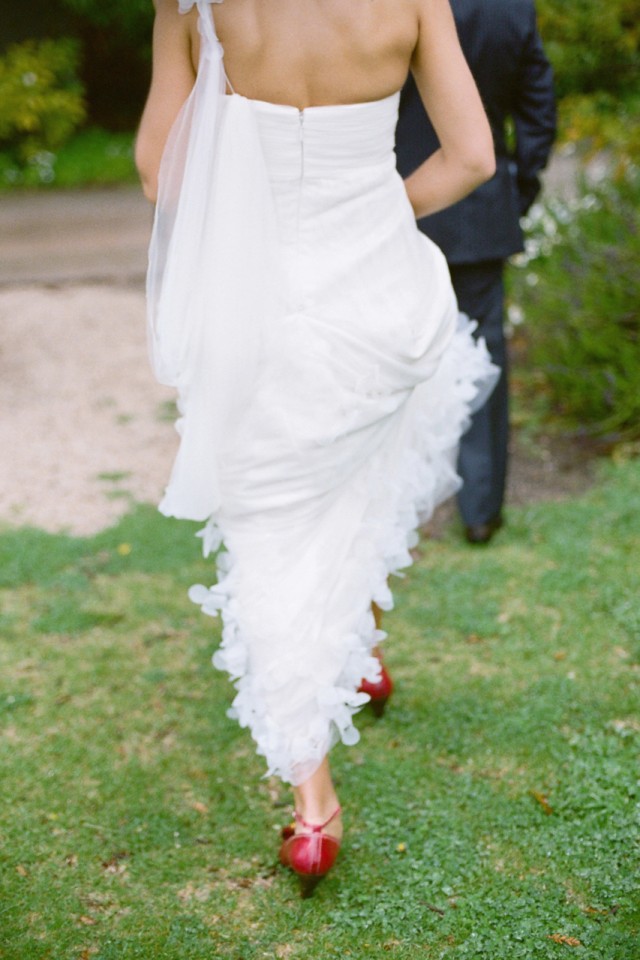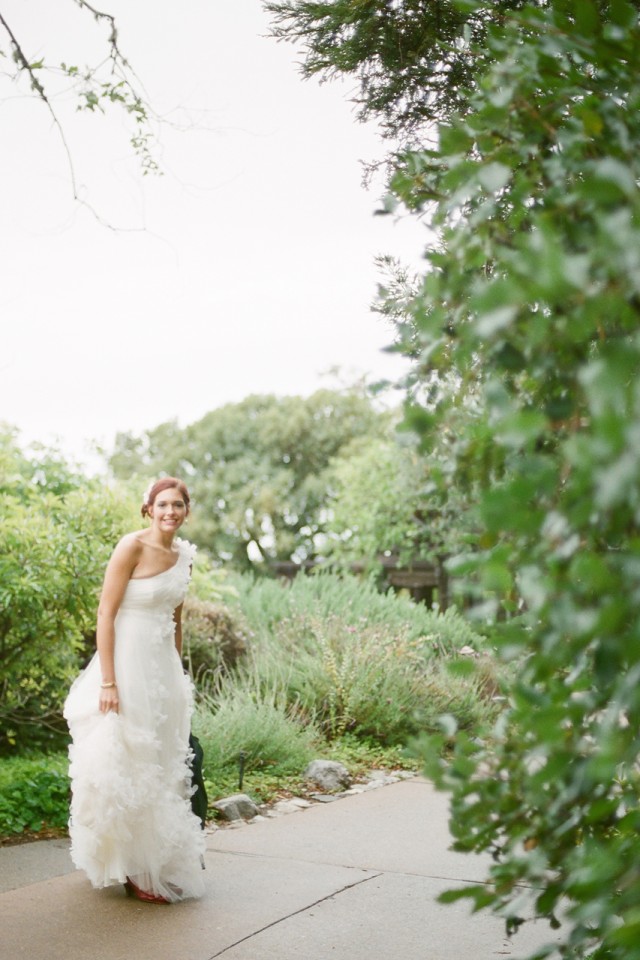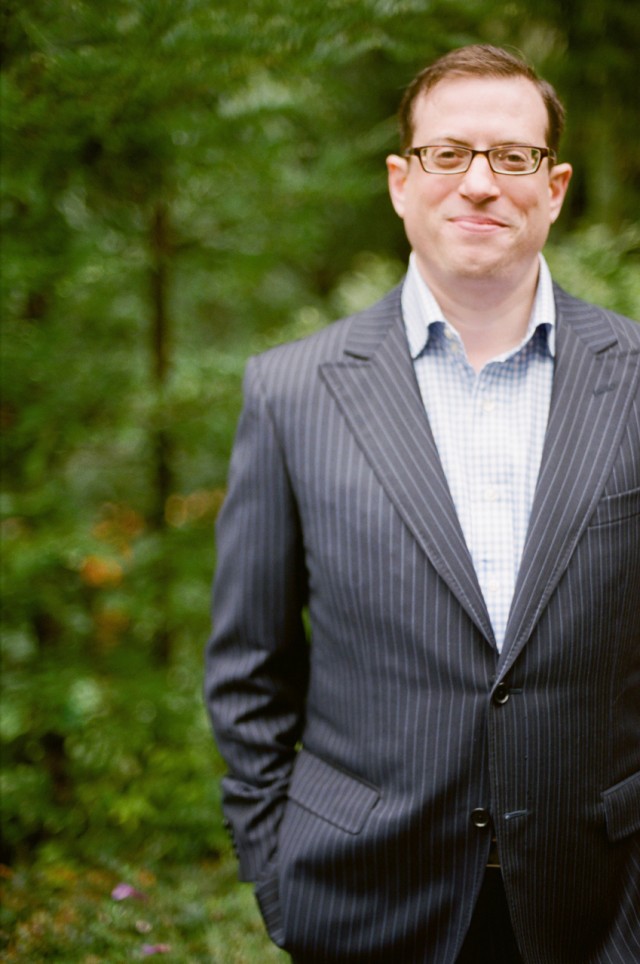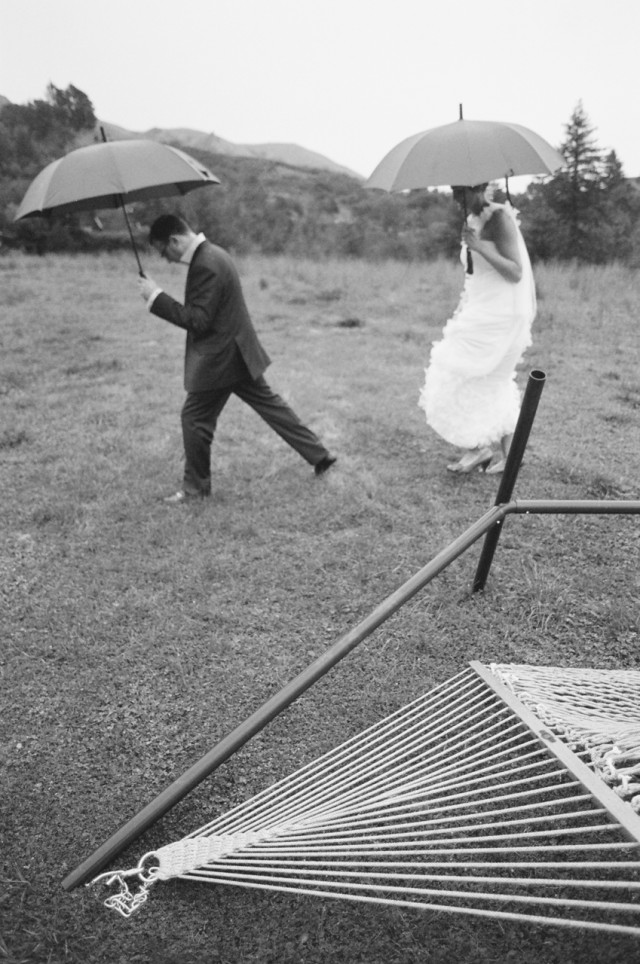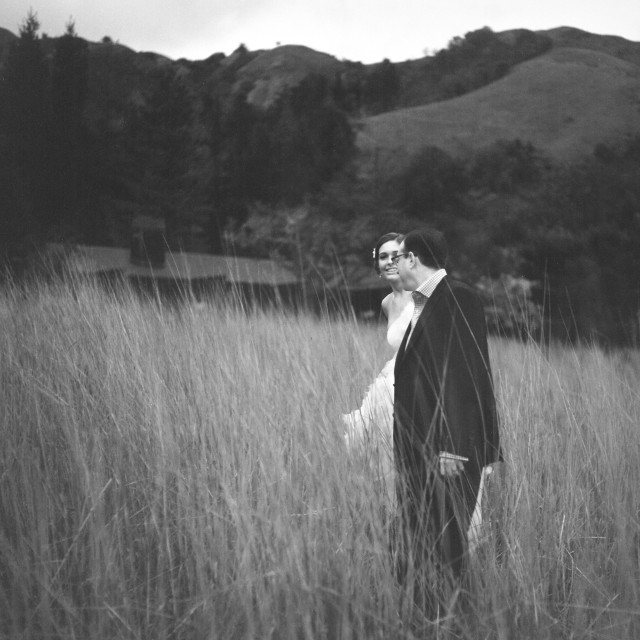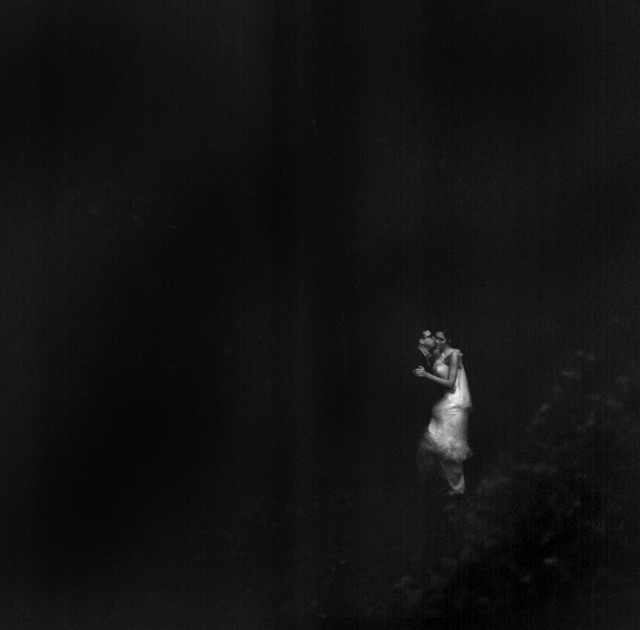 The Happy Couple
Laura, Grad Student for Occupational Therapy; Joe, Psychiatrist and Addiction Specialist
How We Met
Joe and I met while working together at a community hospital. I was working the overnight shift in the emergency room as a crisis worker and Joe was one of the psychiatrists on-call. After our first date I knew that I had found someone special. Joe was romantic, thoughtful, and charismatic.
The Proposal
Joe proposed to me with a beautiful ring that was his grandmothers at my favorite childhood restaurant, Italian Village, in Chicago, IL. He reserved a private, villa table where he made his heart felt proposal. Joe and I knew instantly that we both wanted a private intimate wedding just the two of us. We wanted to focus on our love and the promise we were going to be making each other without any distractions.
What Made Our Wedding Creative
We decided to elope in Big Sur, CA because of the raw, peaceful, beauty of the area. We both still wanted all the magical wedding details. I got a magical Pronovias gown, pink leather shoes, and a hand made hairpin from Etsy. Joe had a special moment with his brother and father who helped him pick out his suit for the big day. Joe's and I selected a unique Cartier band and matching watch for his special moment. I had his watch and ring engraved with quotes from Lord of the Rings because we are kind of nerdy. Joe's ring says "One love to rule my heart" and his watch says "I would rather spend one lifetime with you – than face all the ages of this world alone."
We started our elopement trip in Carmel, CA at the Bernardus Lodge and winery. We then made the drive to Big Sur where we stayed at the Ventanna Inn and Spa. On our wedding day our photographer, Doug, his wonderful girlfriend Katherine, and our officant Soaring came to our room to capture shots of us getting ready and Katherine did my hair and make up. Joe and I really enjoyed getting to know everyone and sharing stories from each other's lives. One of my favorite memories is how relaxed we both were. We shared a bottle of wine and Joe was able to casually read a newspaper. Due to the rain we had our ceremony in the library of the hotel in front of a romantic lit fireplace. Soaring helped us read the vows we wrote for each other and created a very personal, intimate ceremony.
After our ceremony Joe and I climbed the mud paths to get some romantic photos in front of the redwoods, strolled through some tall grass, and took in the breath taking views surrounding Ventanna Inn. We went to lunch at Nepenthe restaurant for burgers and champagne and concluded our evening watching the Godfather. After another day in Big Sur we drove our Chevy Camaro SS convertible to Napa for our honeymoon.
Our Biggest Challenge
Our biggest challenge was planning the wedding for a whole year in front of our families that were not happy about our decision to have private intimate ceremony. We never wanted to disappoint our family and friends because we know that weddings mean so much to family. Our decision to elope was hard but we wanted to celebrate the first day of our marriage privately and casually.
Our Favorite Part
Our favorite part of our wedding was how intimate and relaxing the whole experience was. Even when faced with rain we embraced the moment and enjoyed our special day while having our dream wedding. The vows, the one traditional part of the day, were so beautiful to us. The day did seem to have such a casual air to it, so as we all the sudden found ourselves saying those familiar words, the weight of what we were doing felt very real and powerful. We were getting married!!! The best part was eating a burger in my wedding dress!!!
Our Advice
Our advice to others would be to remember that your wedding day is about celebrating your promise and commitment to each other. Try not to plan something that you will be so stress out about and worked up over that you forget all the lovely moments of the day. Eloping doesn't mean you can't have your dream wedding. With the right planning you can have the your dream dress, makeup, hair, photos, and husband all together with no stress and pressure from others."
Wedding Links