Melanie and Fredy.  Fredy and Melanie.  Peanut butter and jelly.  Most of the time, we work with couples who are incredibly happy and in love, and often, we are honored to cover couples whose hands seem to have been formed for one another. I'll wager you can guess which one Melanie and Fredy fall into…
Bubbly, supremely kind, and deeply sincere, they chose Doug to photograph their wedding single-handed. The day whirred by, and the location of being in Cayucos, one of California's last small surf towns gilded the day with magic.  The pastel colors, the hearty laughs, and adorable energies had Doug whirring with his cameras like a central seacoast Tasmanian Devil.
To tell us further about their wedding day, read on from the bride herself, as we pass the mic along below the photos in this post…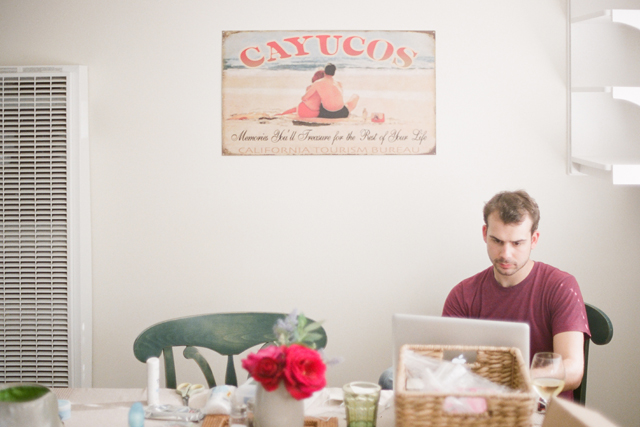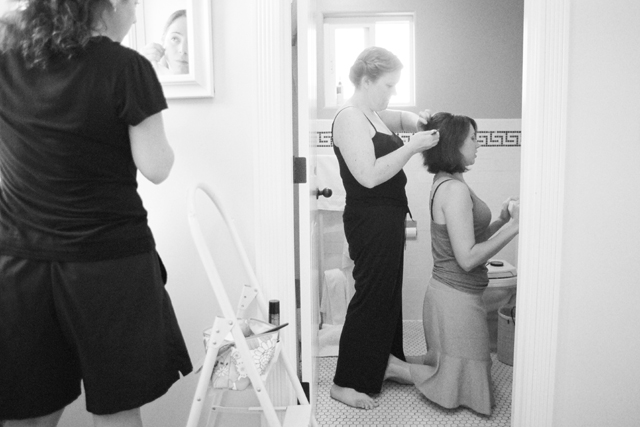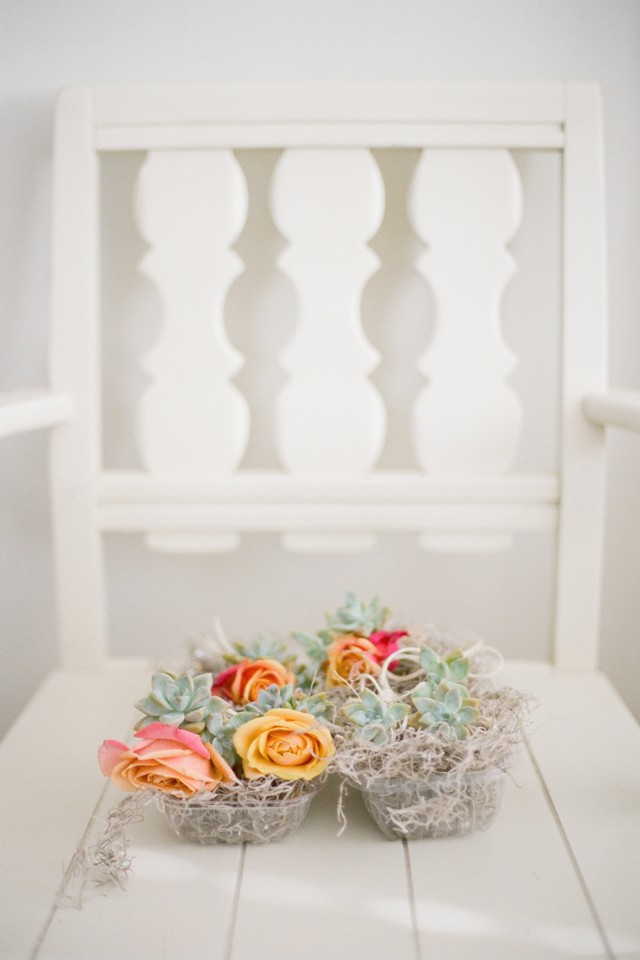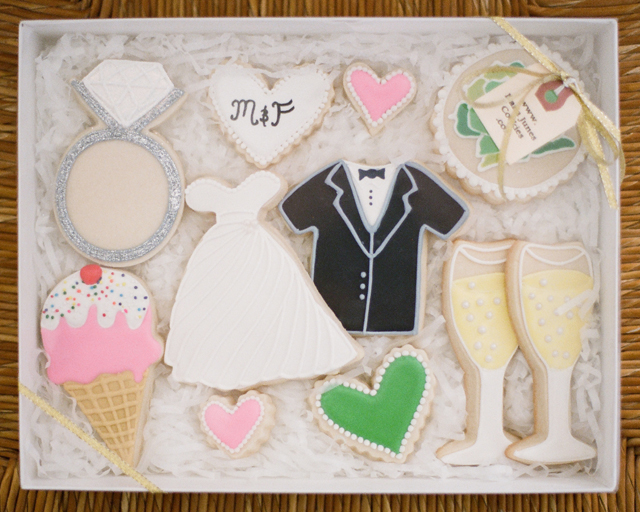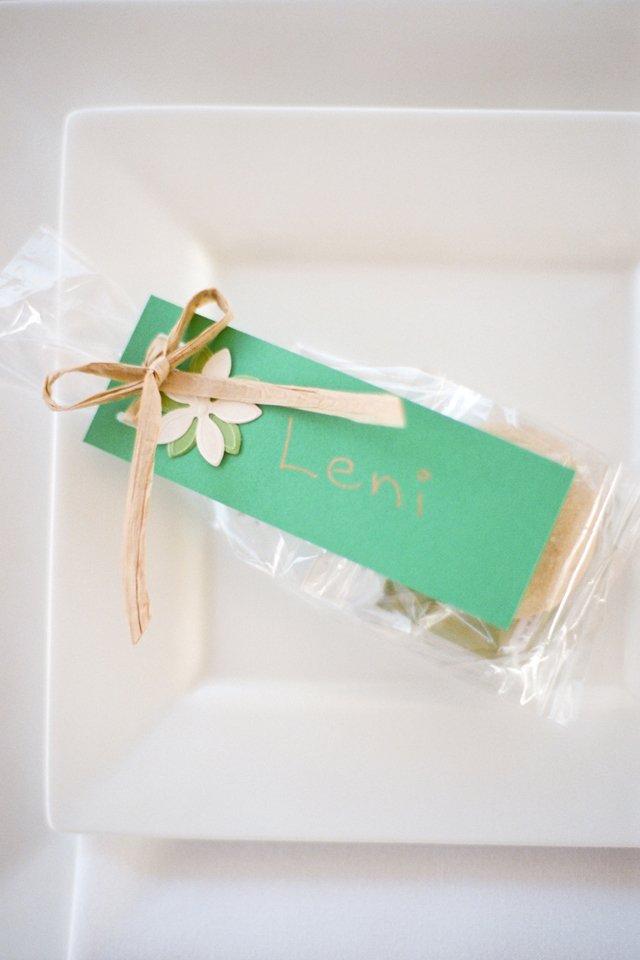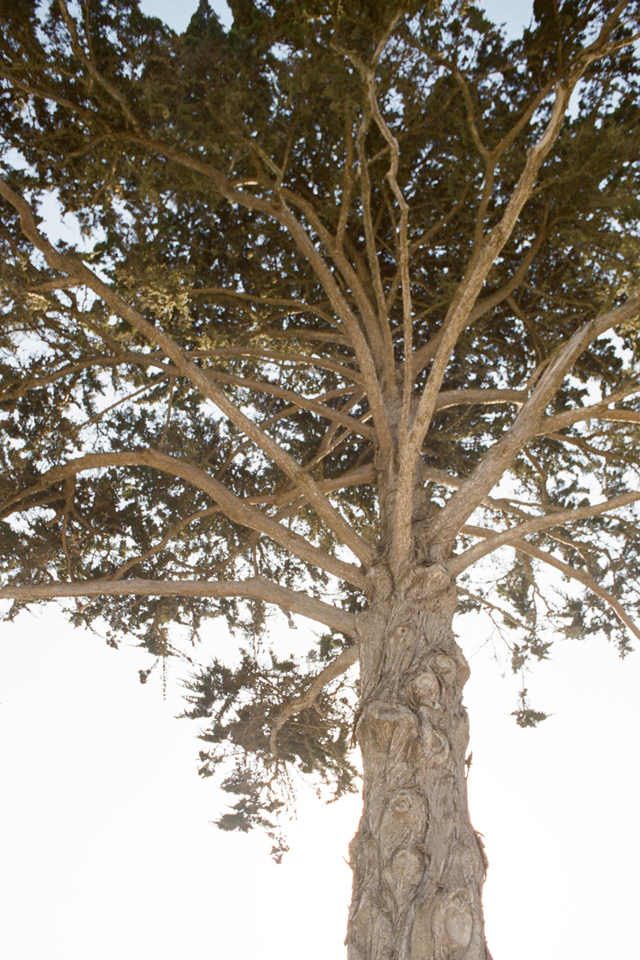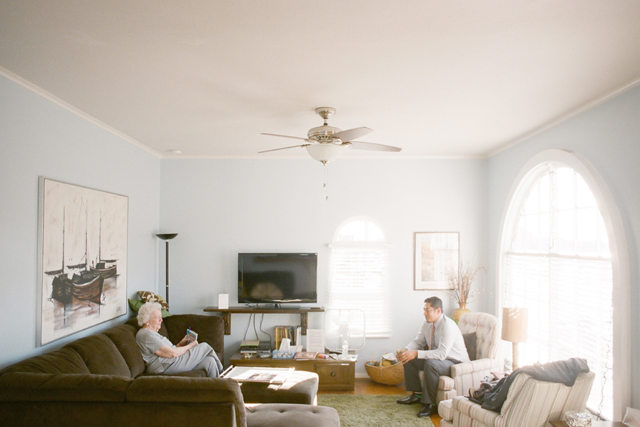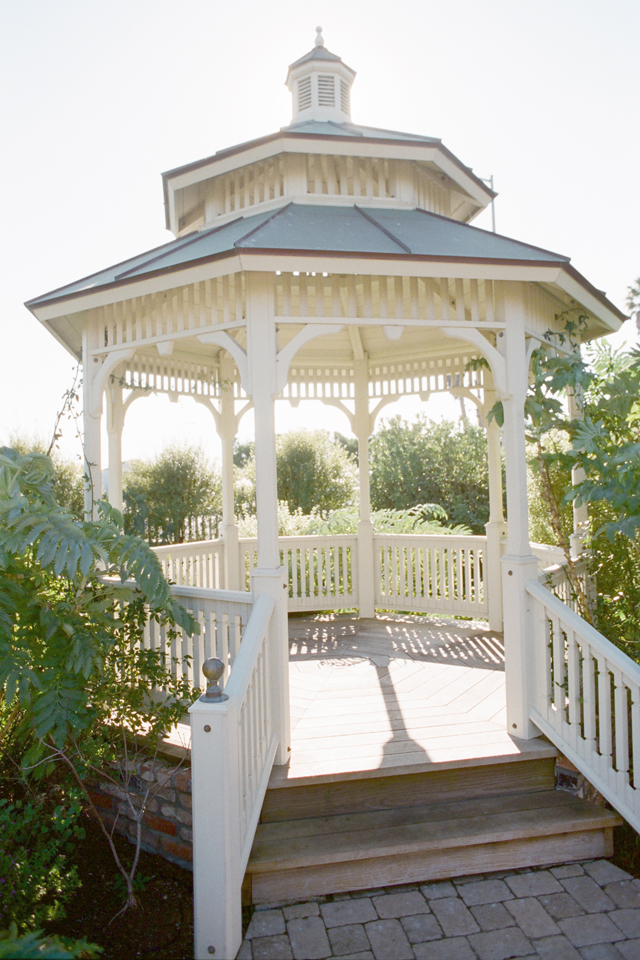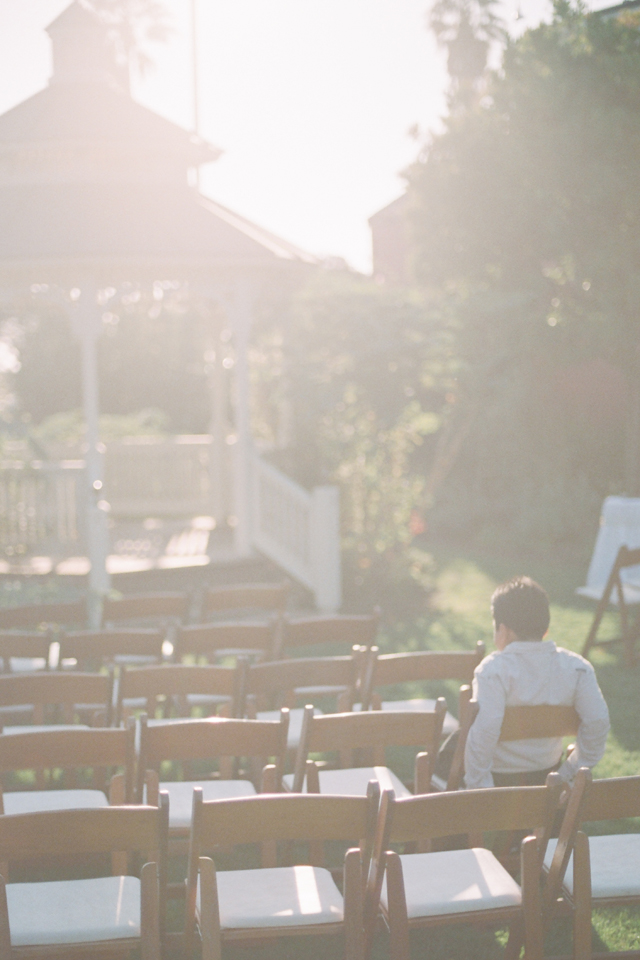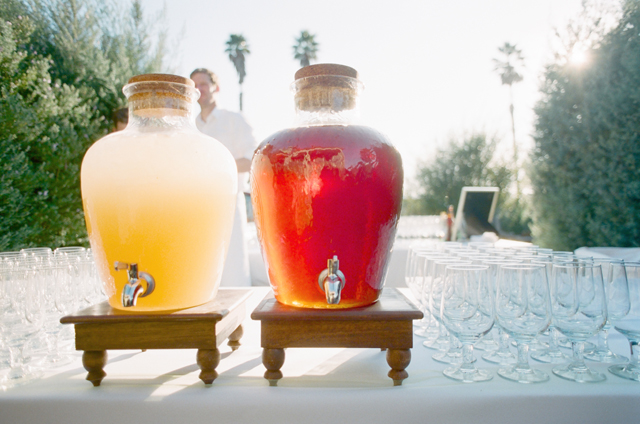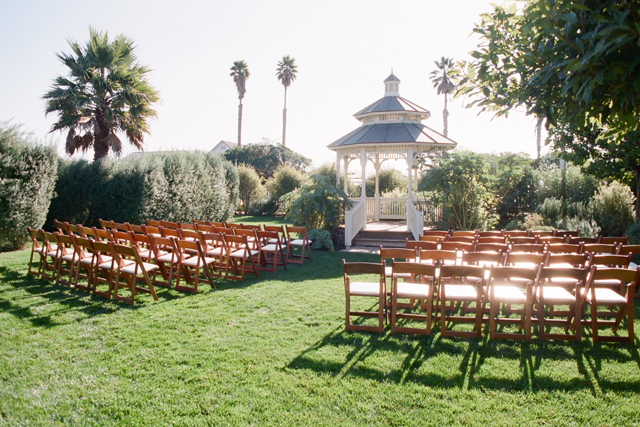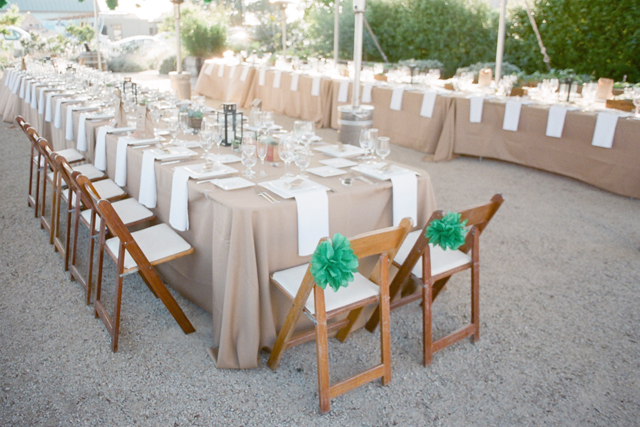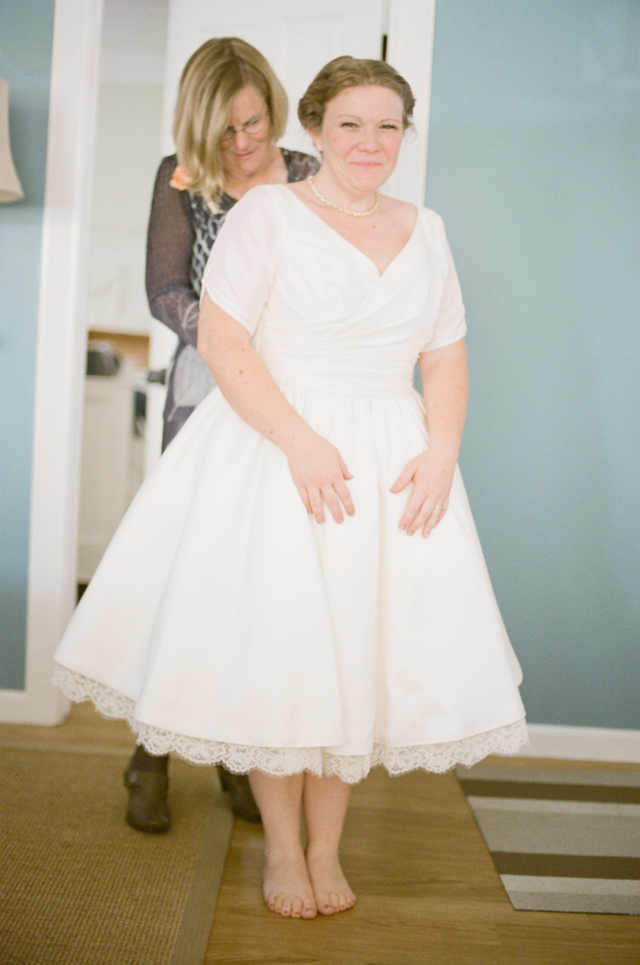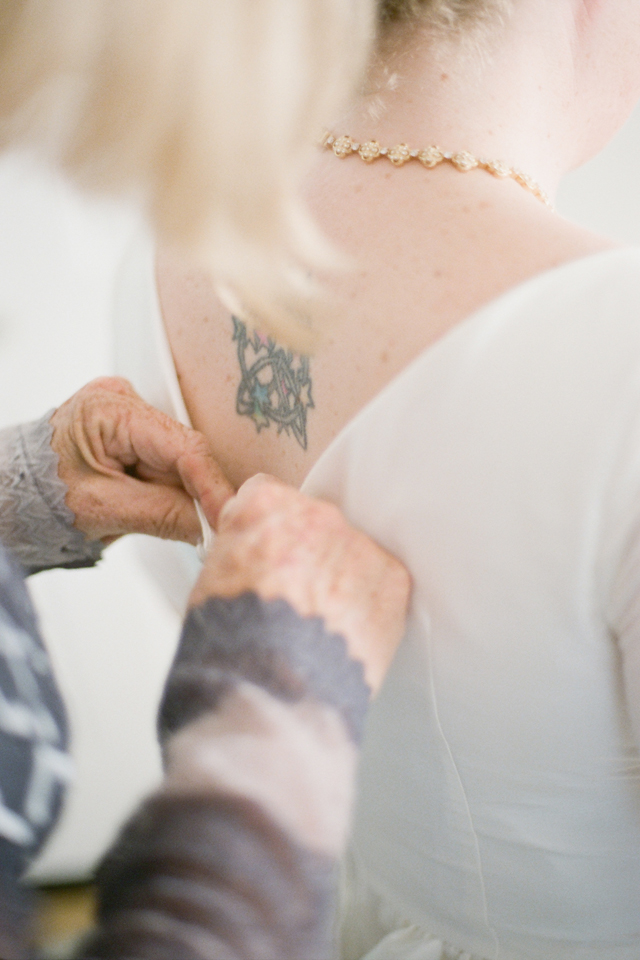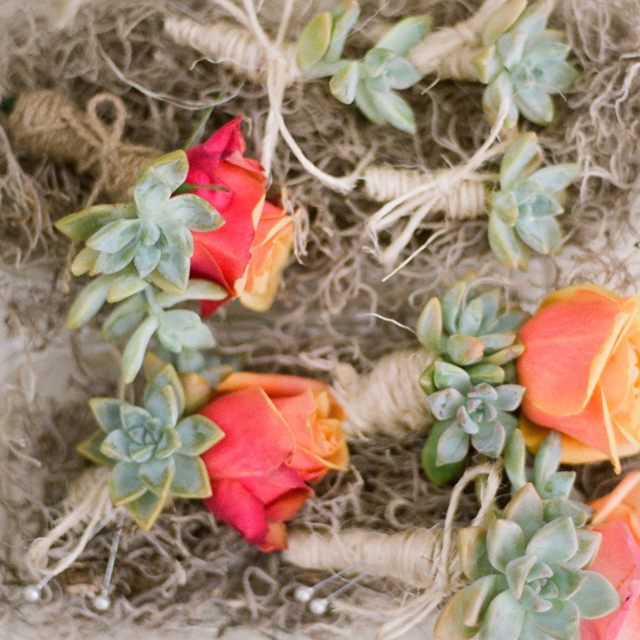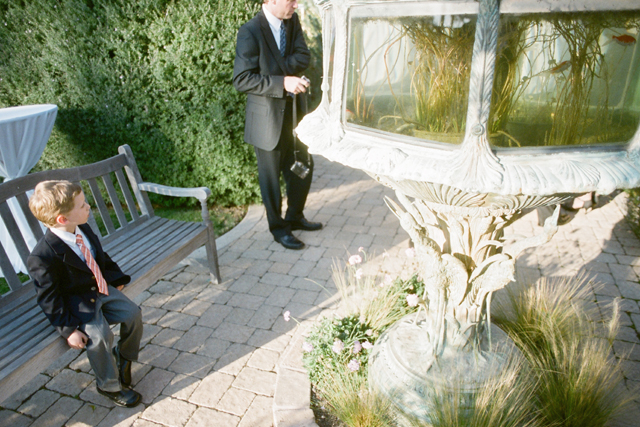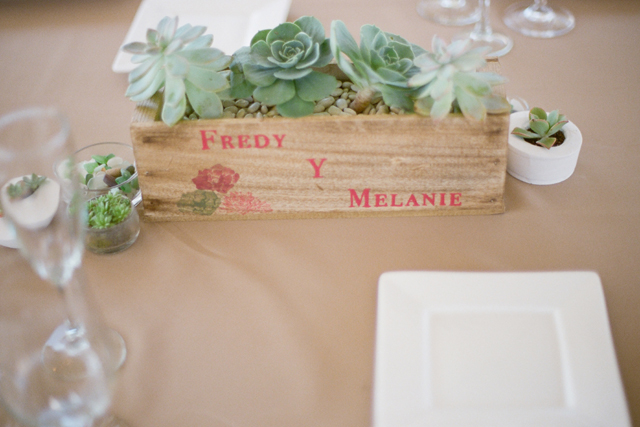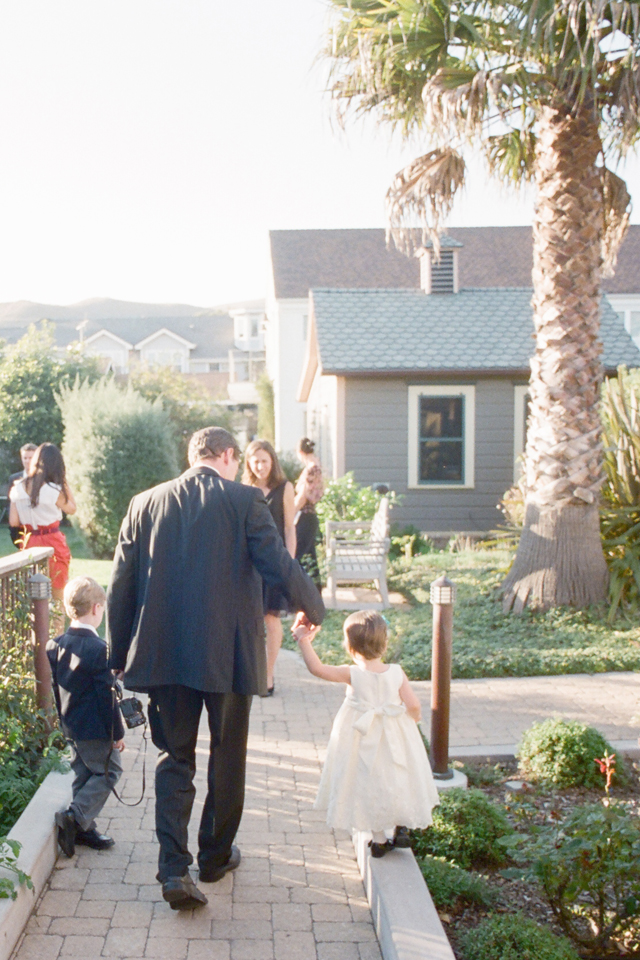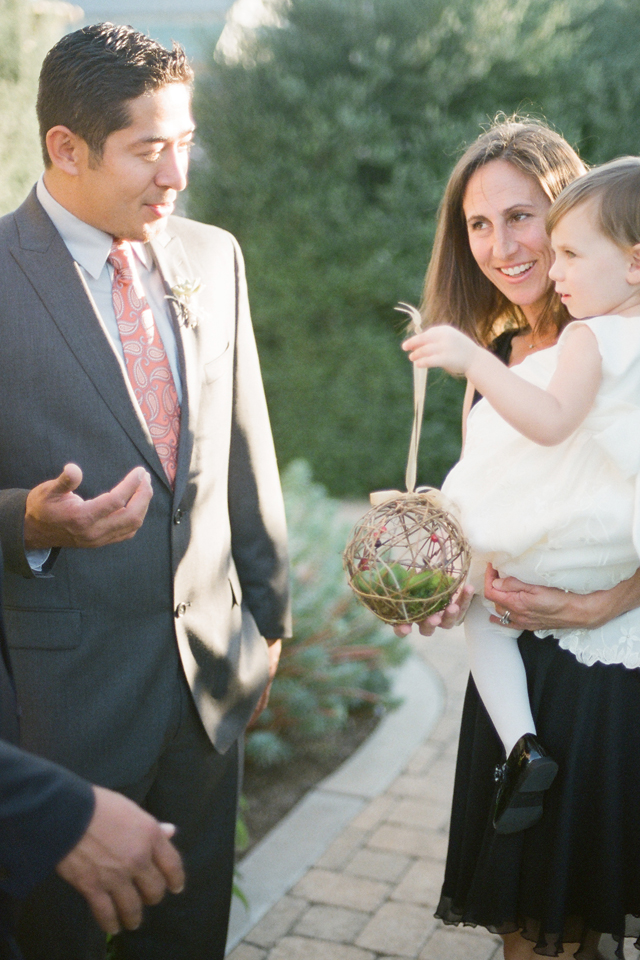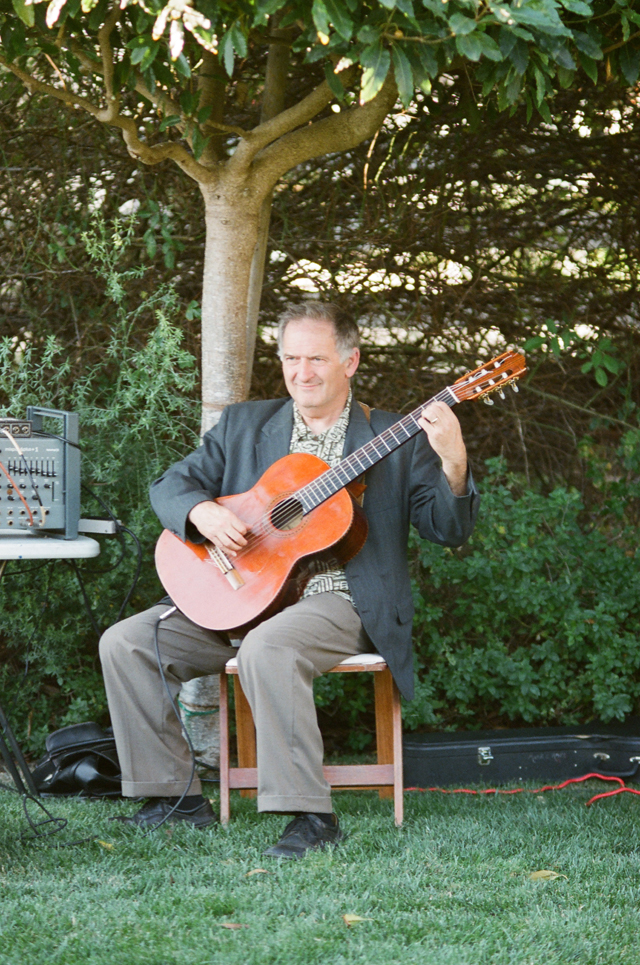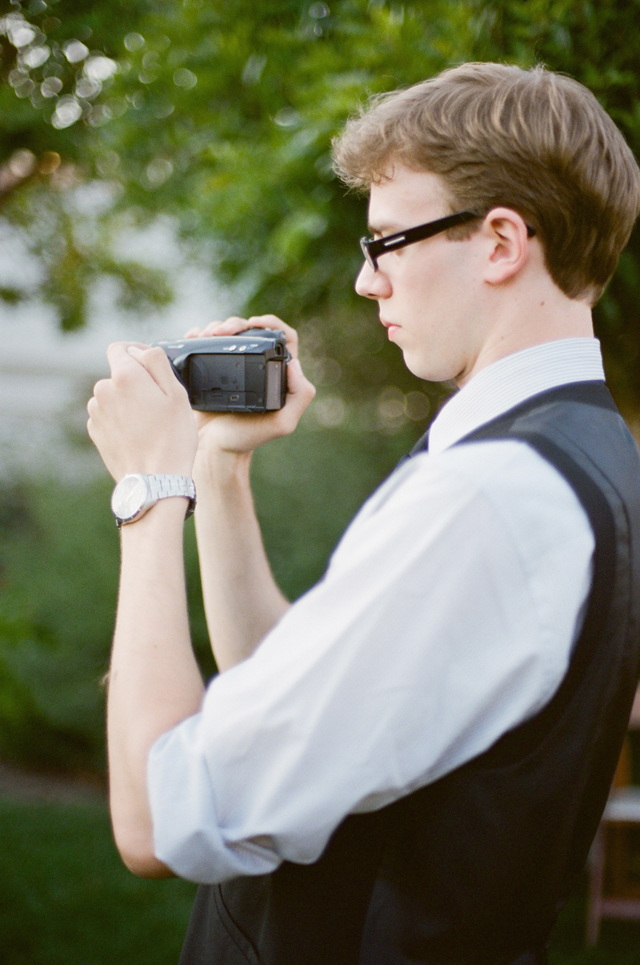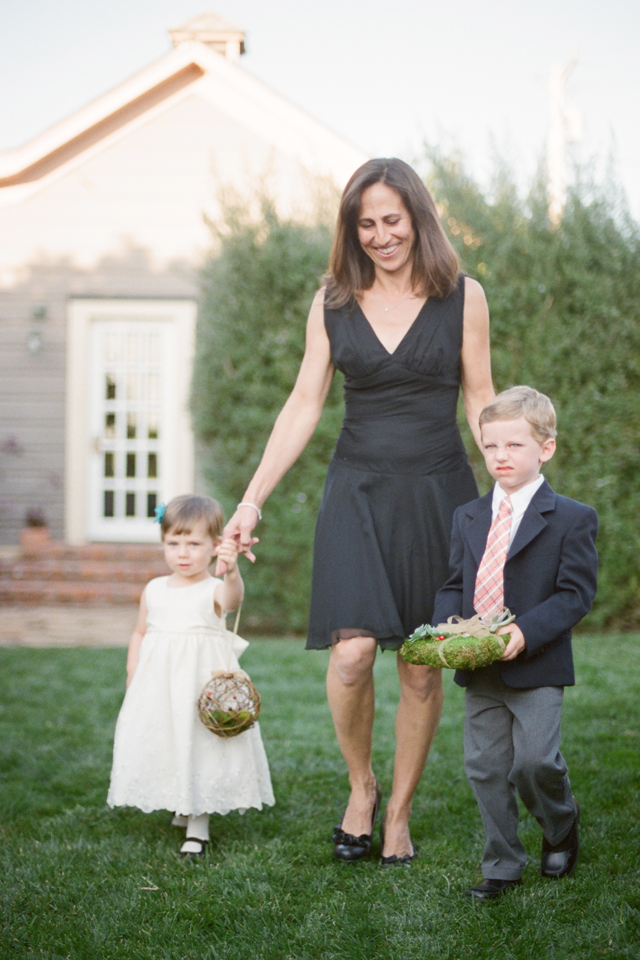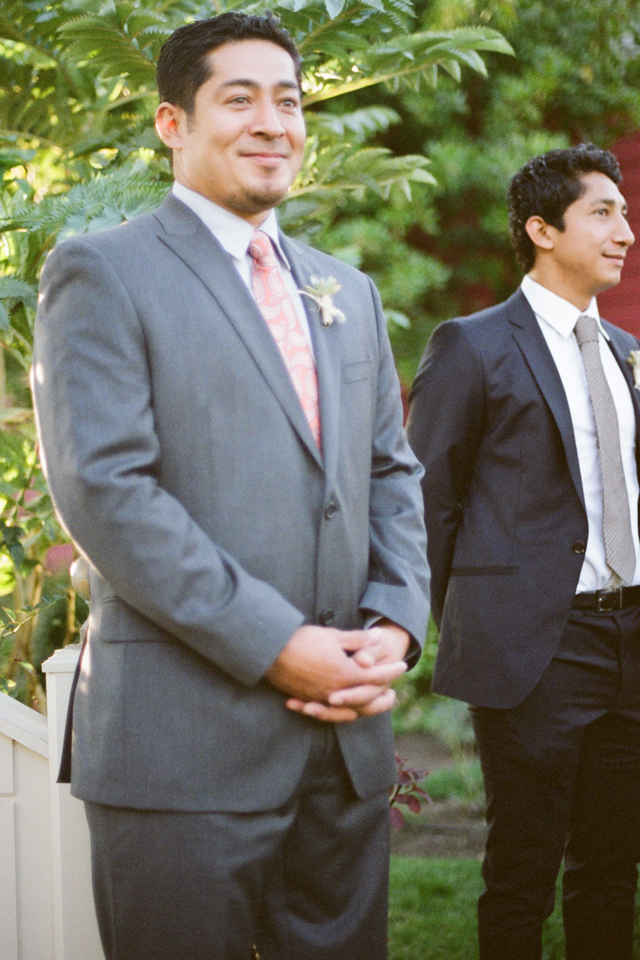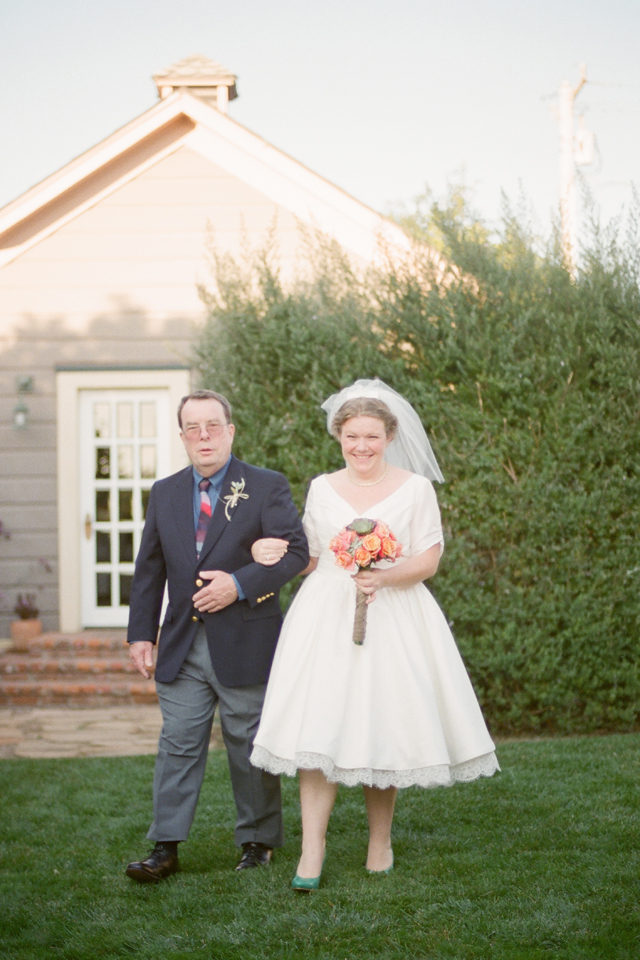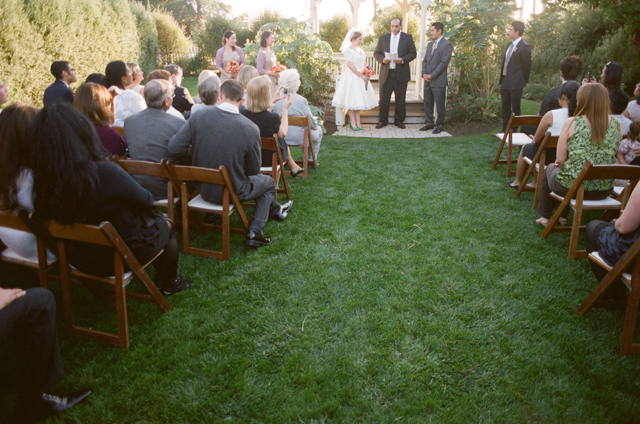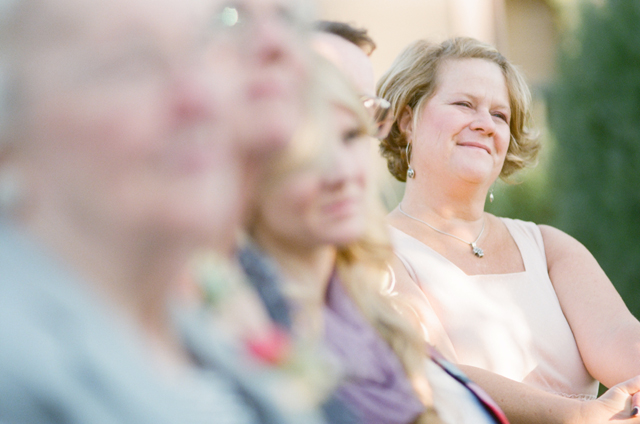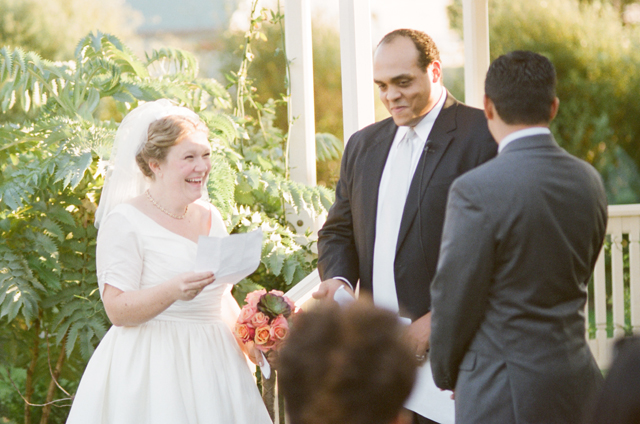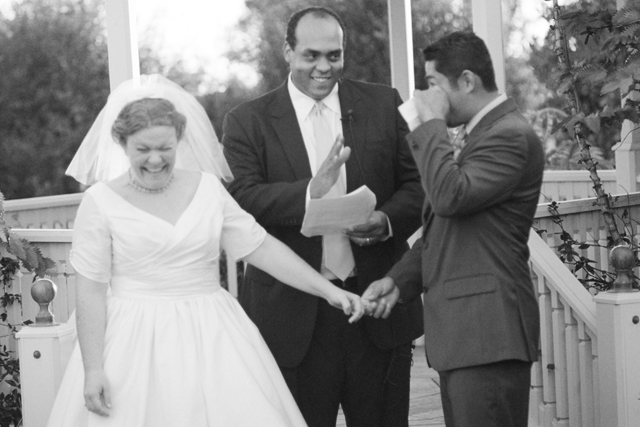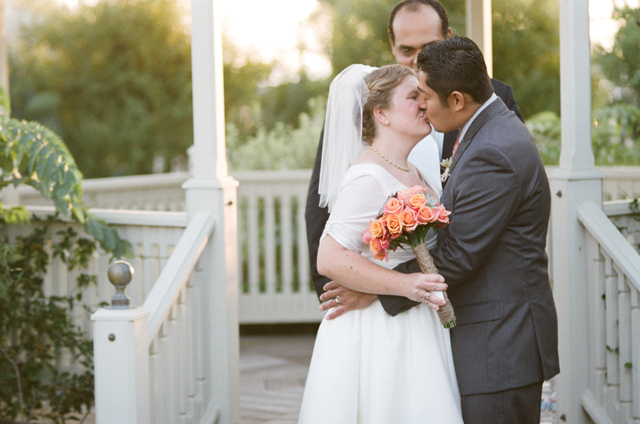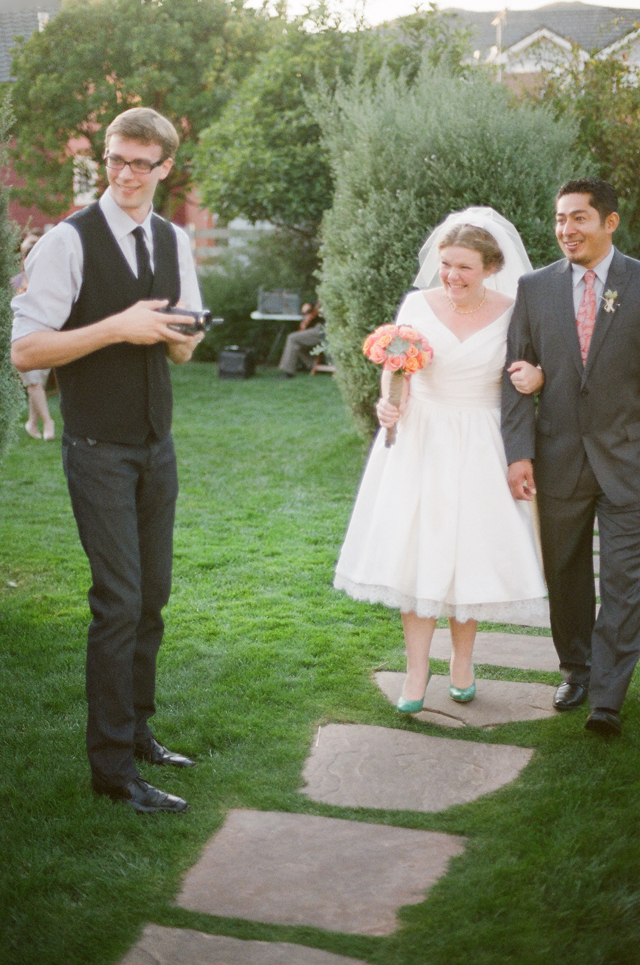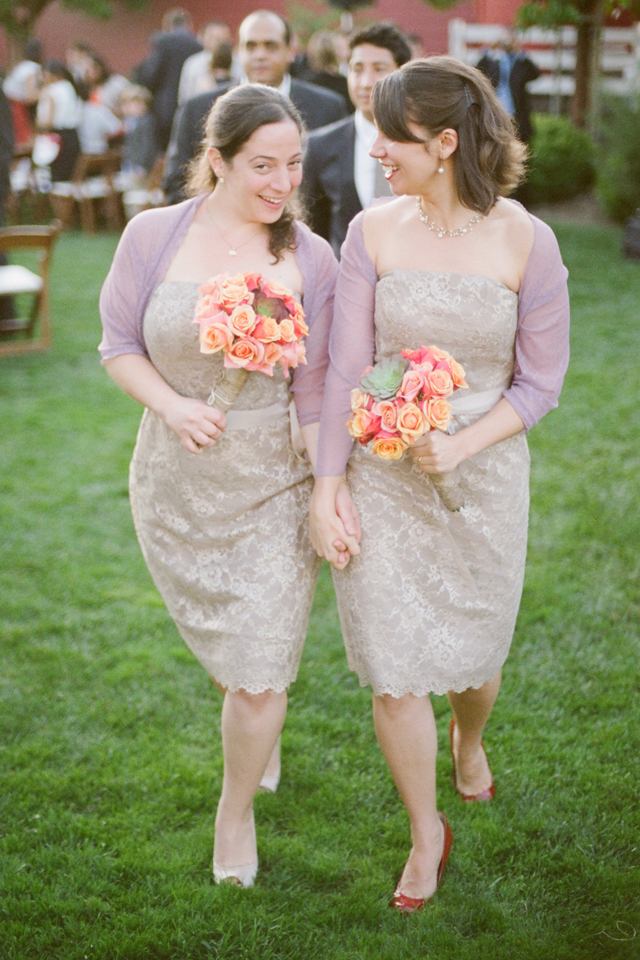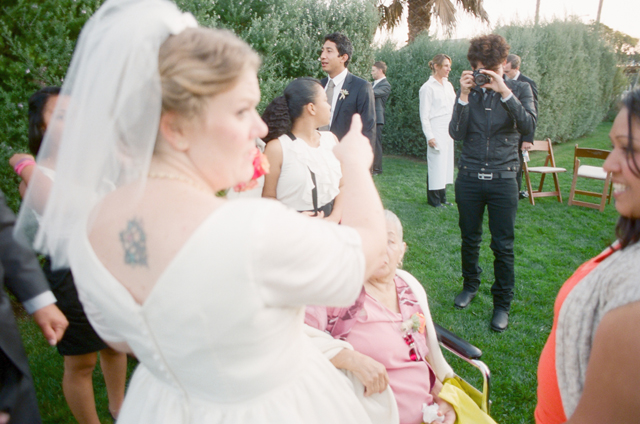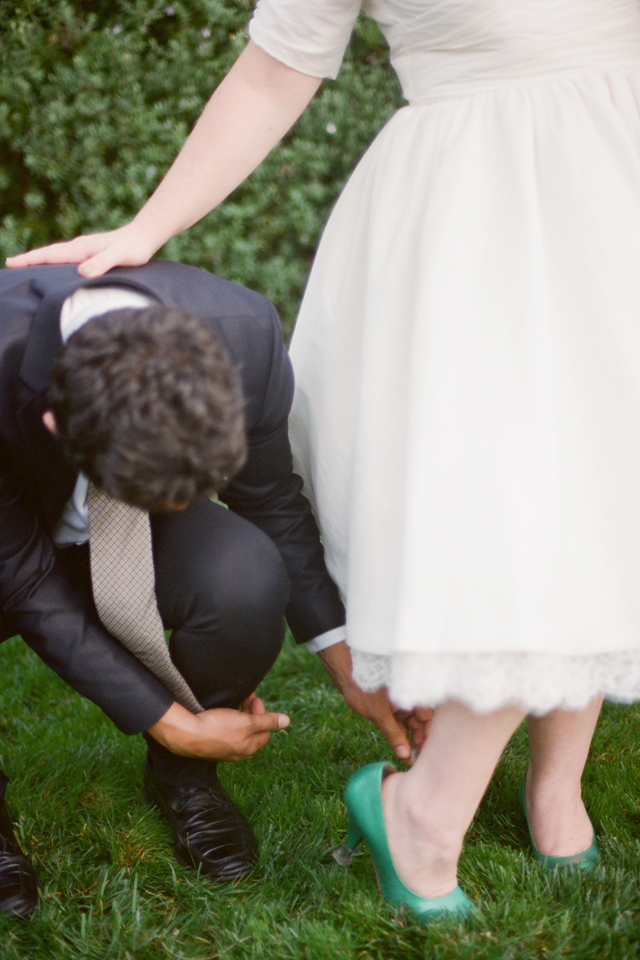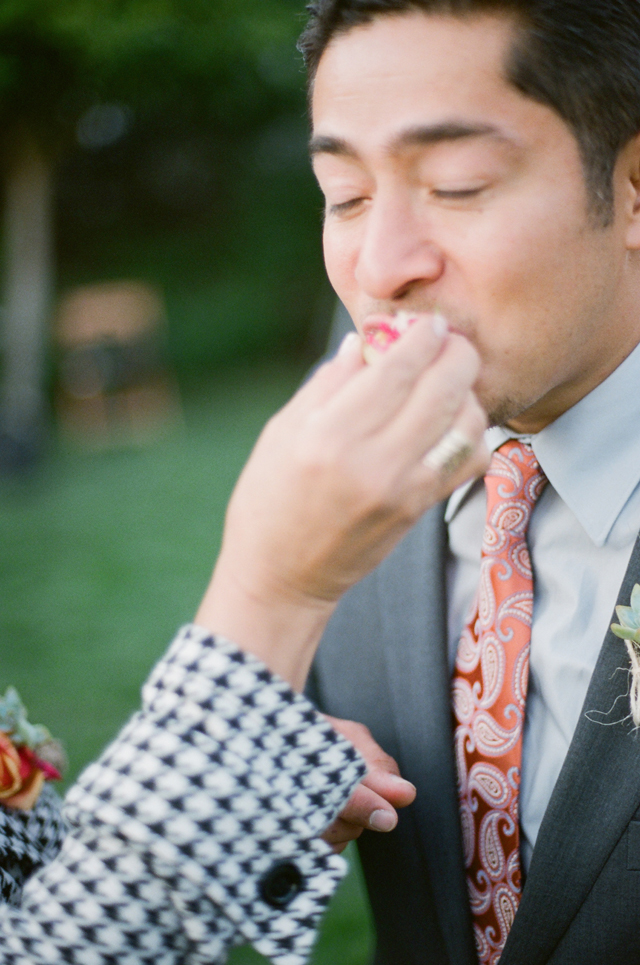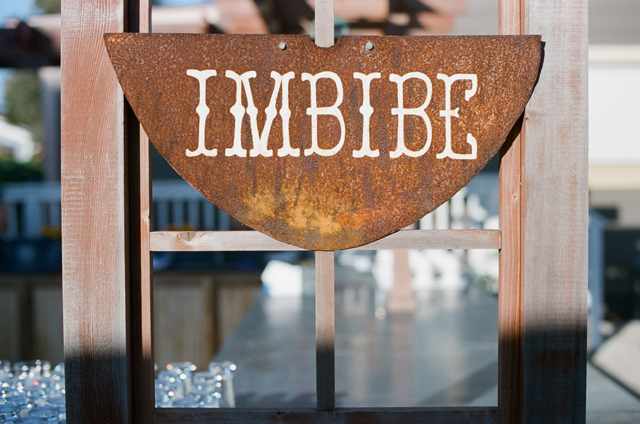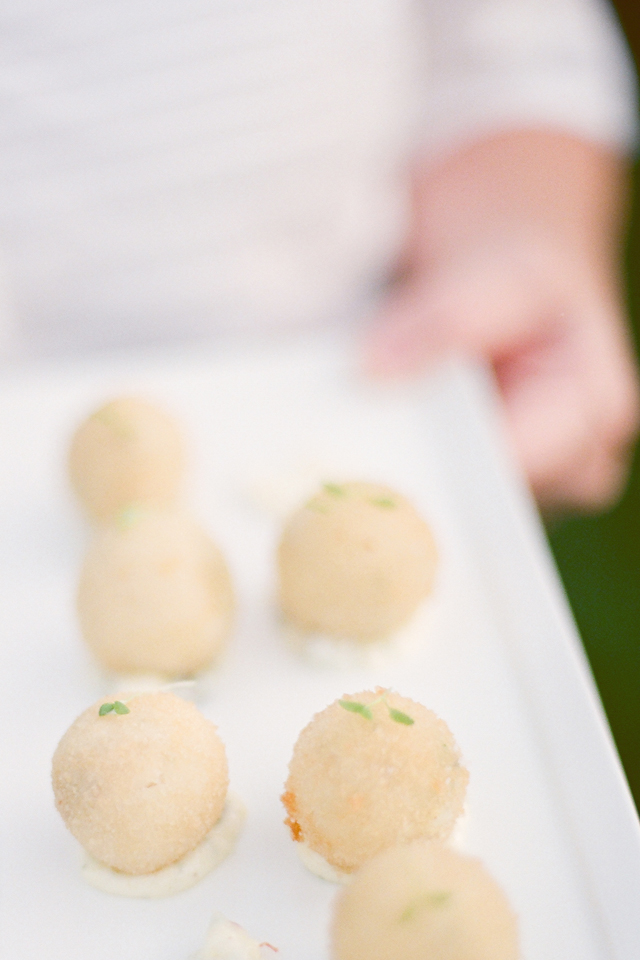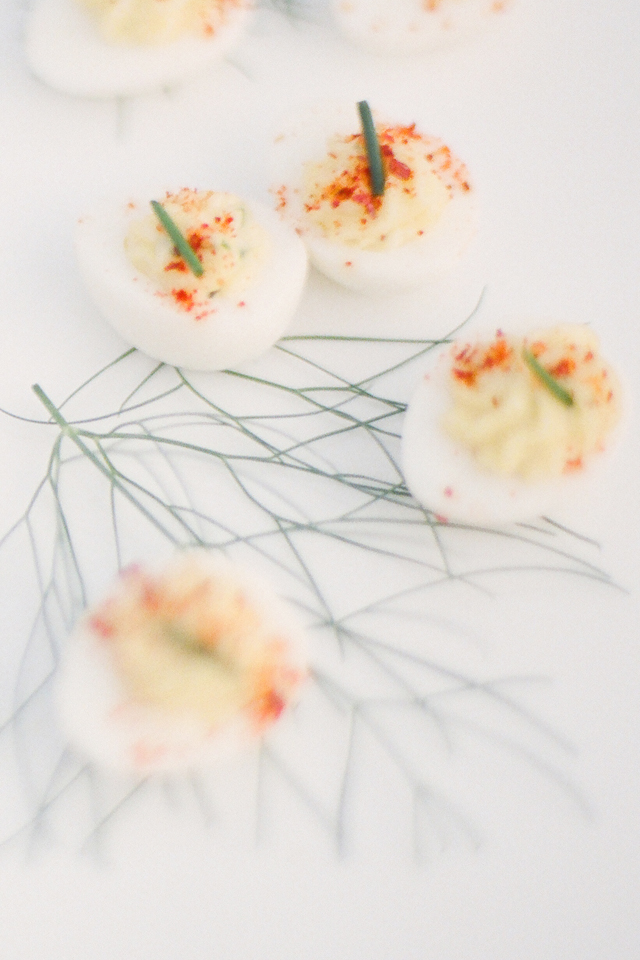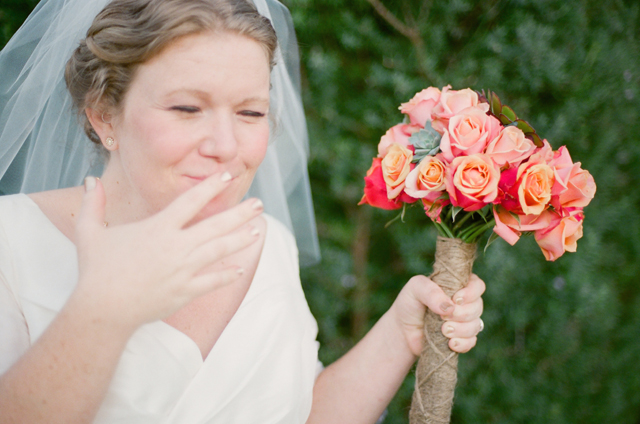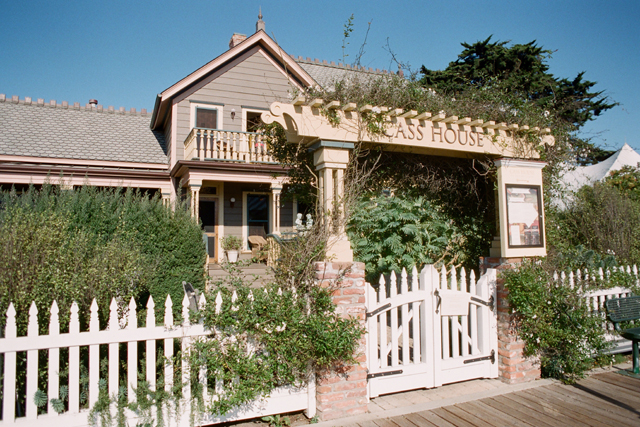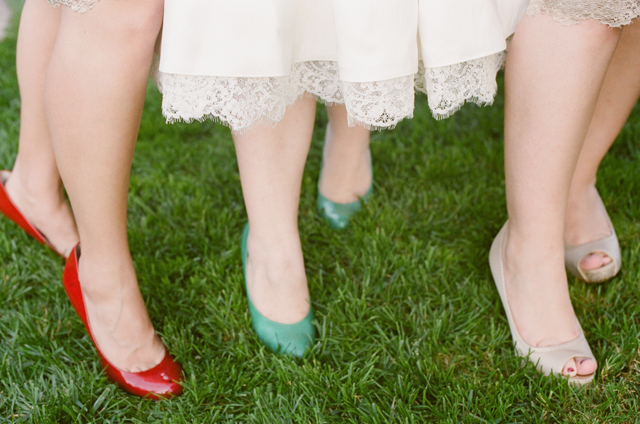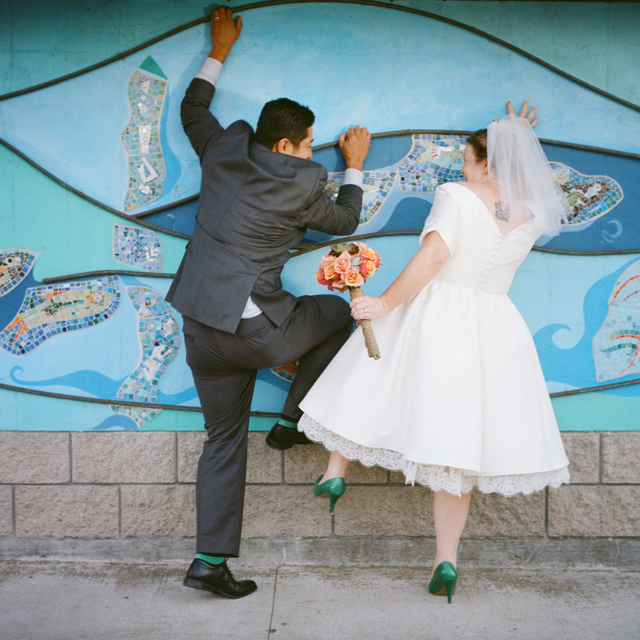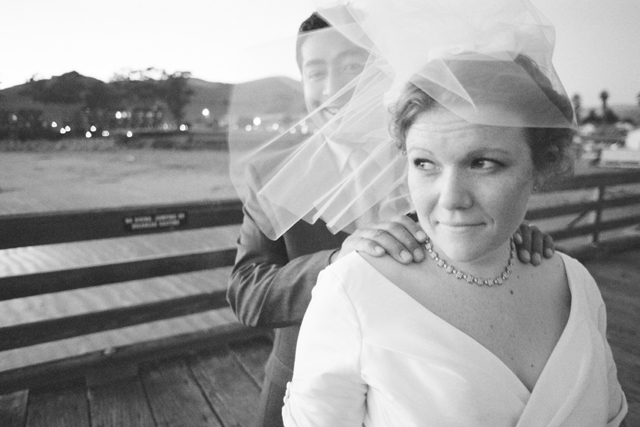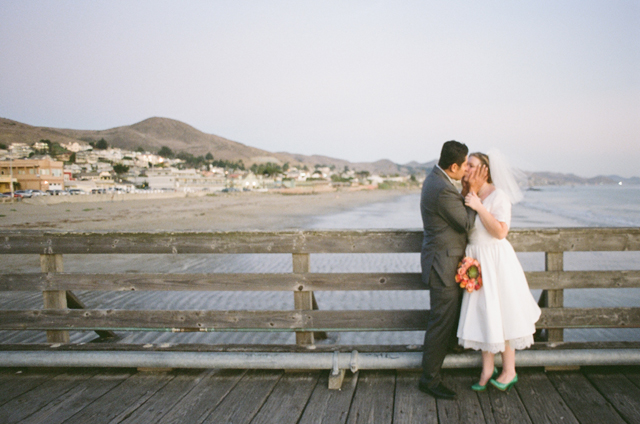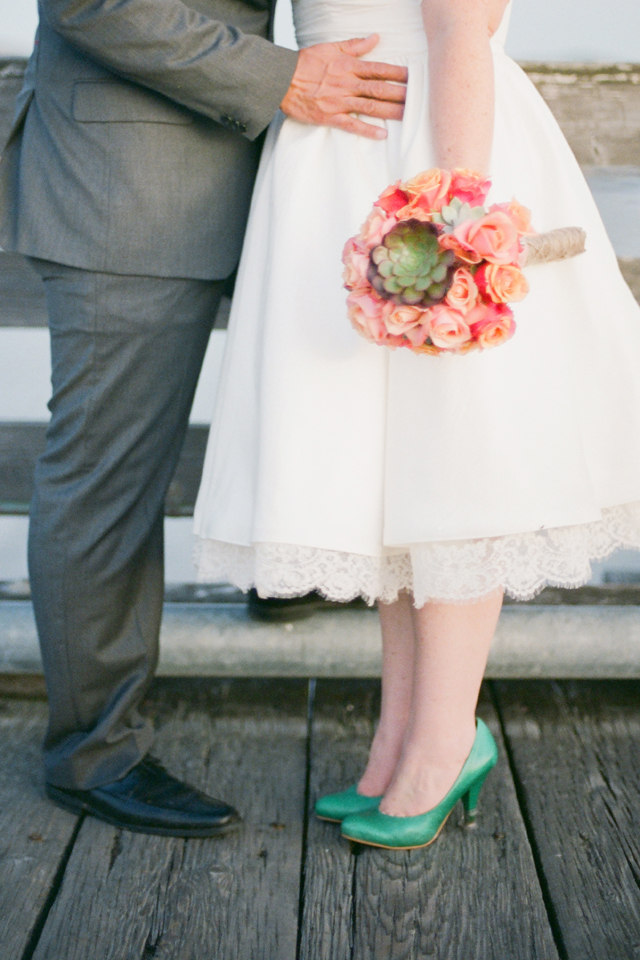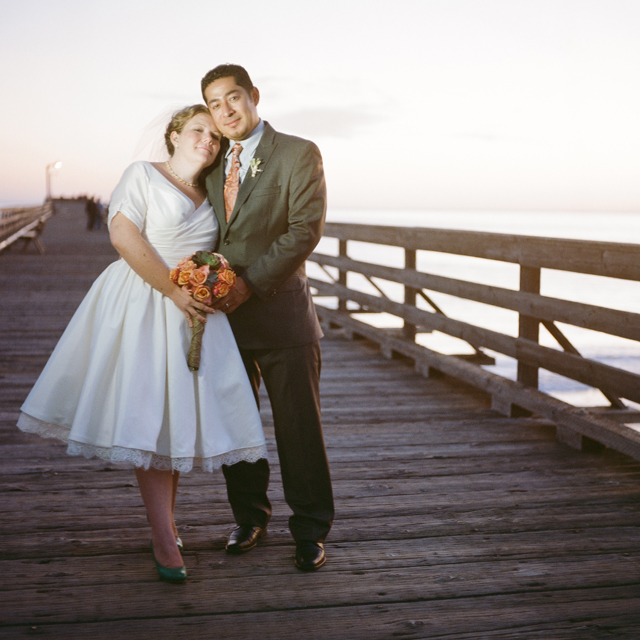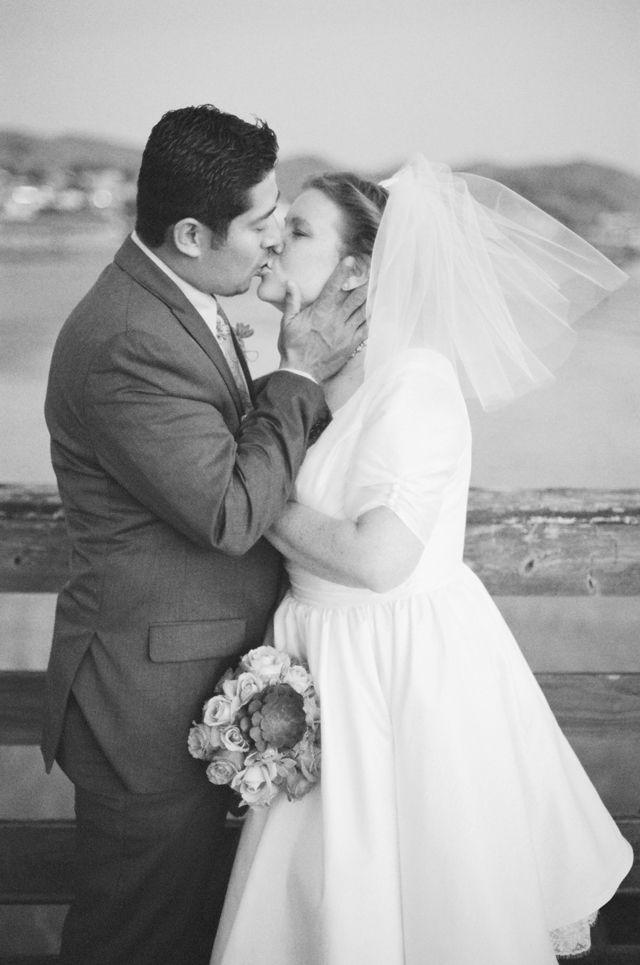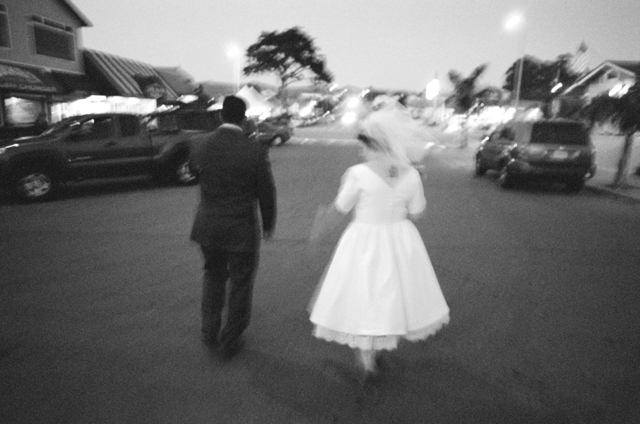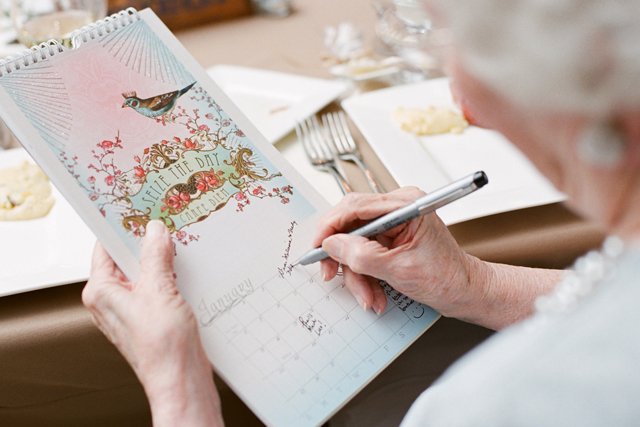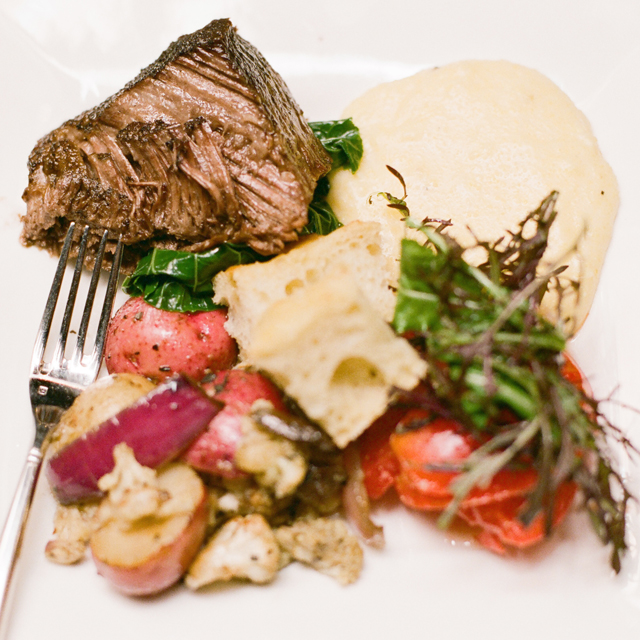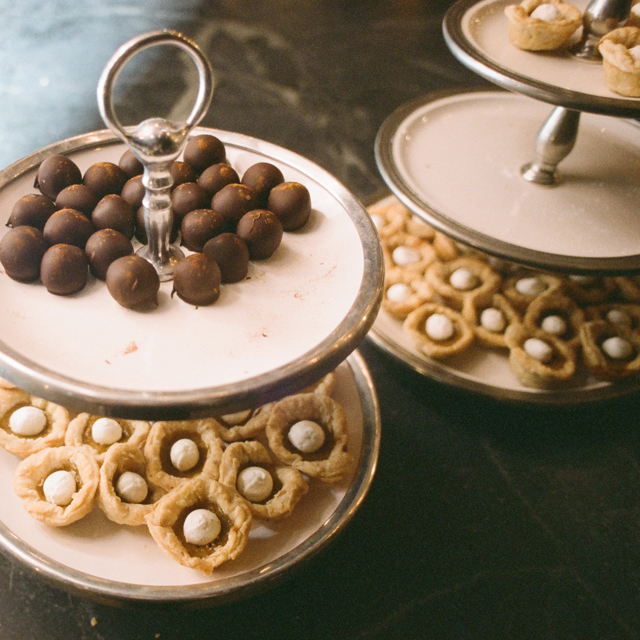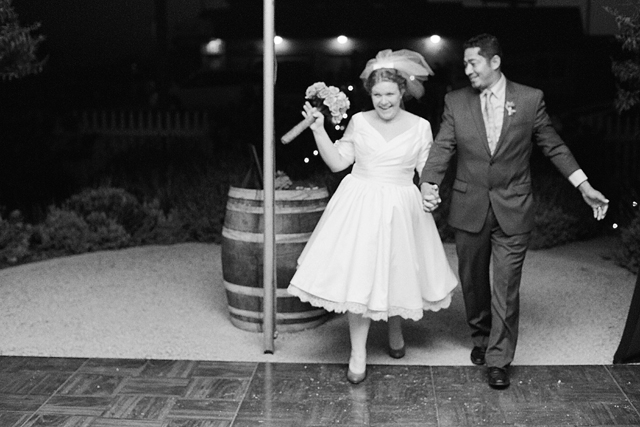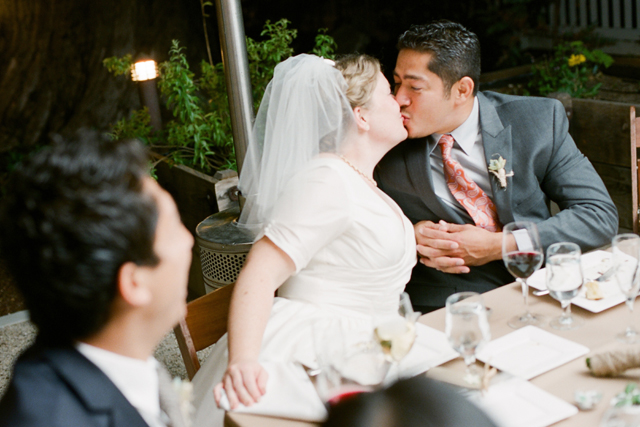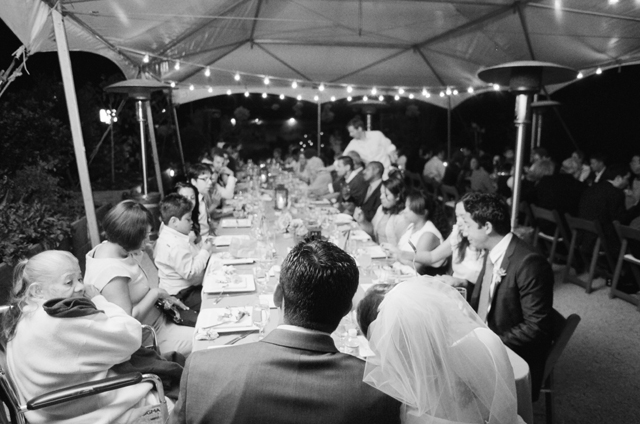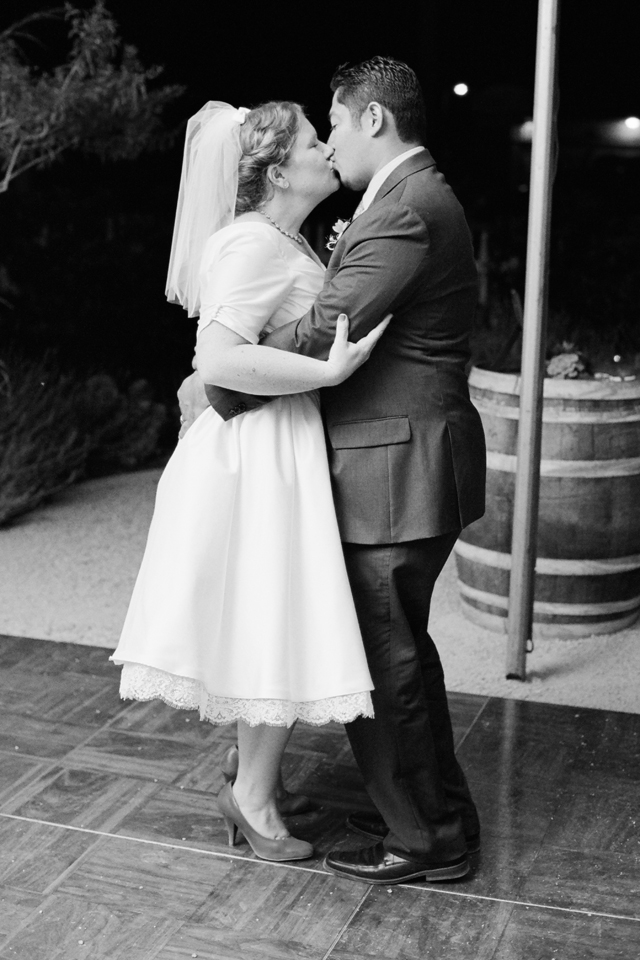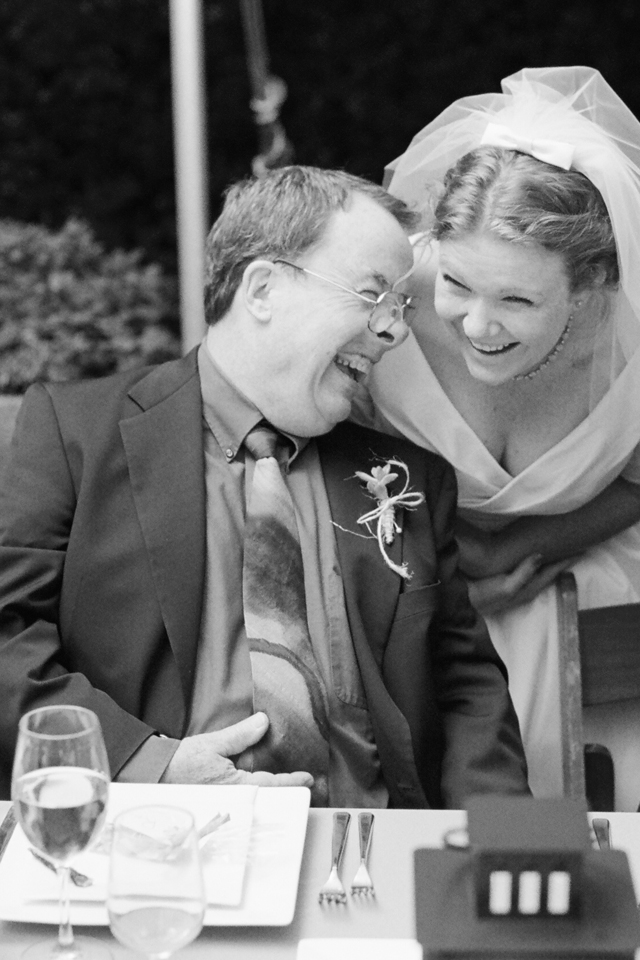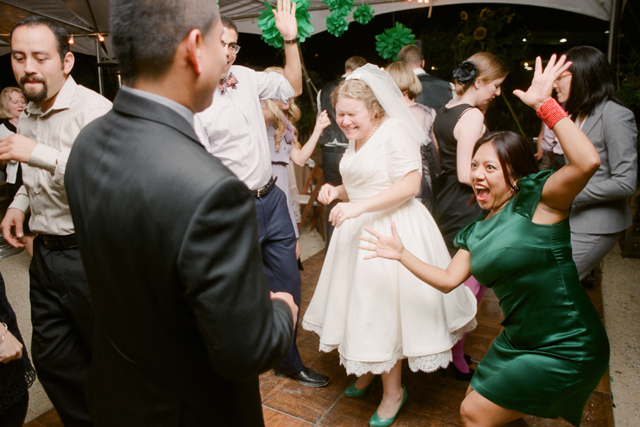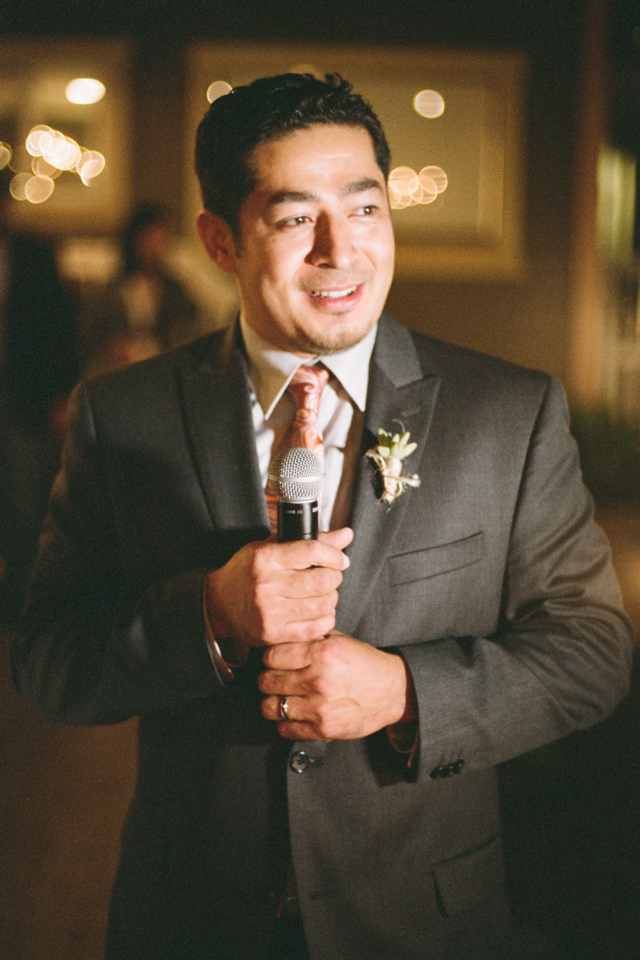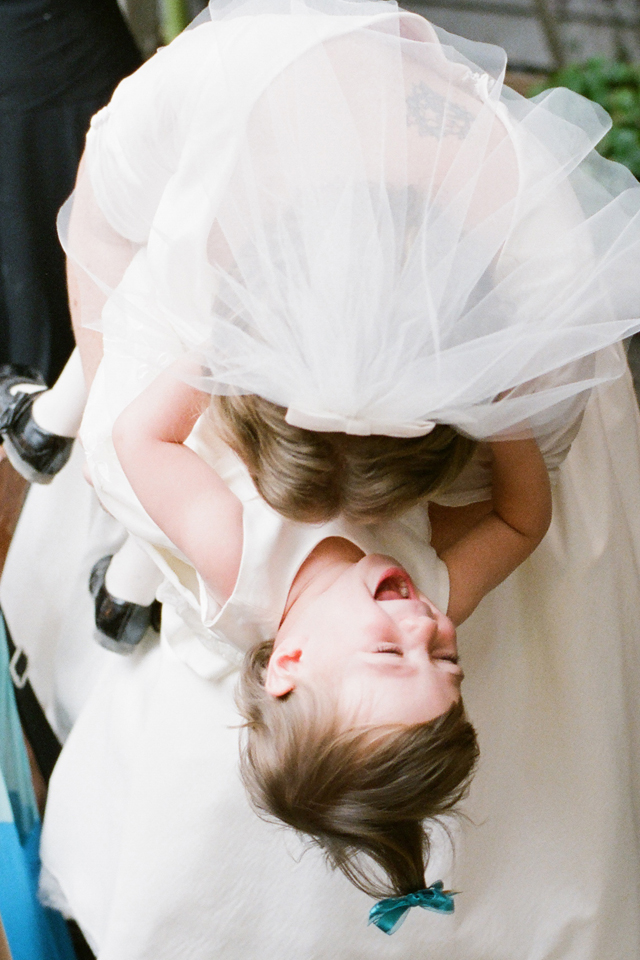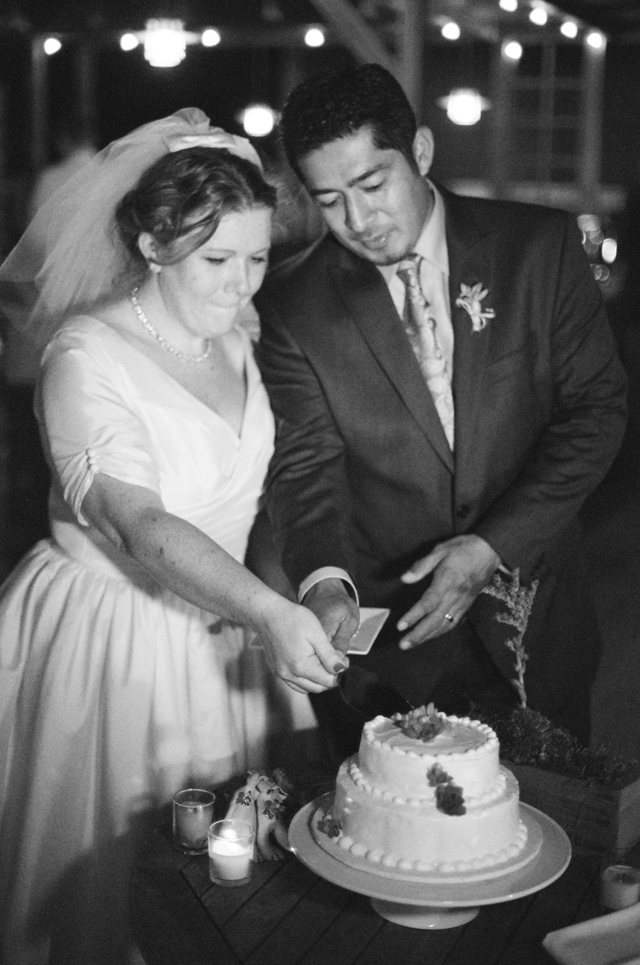 The Happy Couple:
Melanie, Grad Student; Fredy, Painter
How We Met:
Fredy and I met at an anti-valentines day party called "None of that Lovey-Dovey Crap" held almost every year by one of our friends, who actually gave a reading at the wedding. She held the party many times, and we attended multiple years' party individually before becoming a couple and being jokingly banned for a violation of the party's premise.
The Proposal:
We'd move in together and gotten a dog, and we had looked at rings online, so it was definitely coming. I also knew for a fact that he'd gotten a ring for at least two weeks if not a month. That waiting was fun, but also torture. One Sunday (Easter, actually) he put the ring on our dog's collar. It took me most of an hour to notice, apparently. But finally I did….much to his relief after a long while of following the dog and I from room to room. We were engaged on Easter, and my Grandma called to congratulate us and said "Well, you both got a good egg on Easter!" Indeed we did…and a good treat for Halloween too, as our wedding was the weekend before Halloween that same year.
What Made Our Wedding Creative:
Although we left all the things that seemed hard (food, music, amazeballs pictures, clothes) to experts, the rest of our wedding was very handmade. We crafted the ceremony with our dear friend, Erikson, who officiated, we wrote our own vows and asked other loved ones, including his wife, my mom and my grandma, and friends Ben and Xochitl (we met at a party of hers…it was an anti-valentine's day party, naturally) to participate by giving readings from their hearts and the poem Wild Geese by Mary Oliver. We bought a stamp on Etsy that we used to create part of the invitations and our thank you cards. We also used it on the wooden boxes that held our centerpieces, which Fredy made and I painted. We filled them with succulents grown in my mother's garden and dug up for the occasion, then mainly put back or replanted by our guests. Another bit of the centerpieces used real sea glass that Fredy collects at a beach near my mom's house in another tiny  beach town with a big heart, Fort Bragg, California. With friends' generous help, we made the bouquets, boutonnieres and corsages, and placecards. We really wanted to encourage our friends and family to bring their children, as they are all very dear to us, and so we made little favor bags like the ones at kid birthday parties. It was a lot of fun to decorate them with a Halloween theme (our wedding was the weekend before, please see wedding crashers in Lederhosen…) and fill them with toys they might like and be entertained with at the reception. After a rehearsal dinner hosted by Melanie's mom, with food cooked by us, friends, and loved ones including Fredy's mom, the celebration kicked off with an ice cream social for everyone who came to town for the wedding at the Cayucos Candy Counter. It was a hit and the couple that owns the Candy Counter were so gracious and excited for us.
Our Biggest Challenge:
Accepting that we can't live at Cass House and that Doug can't follow us and document our ordinary days with the same love and care he did our wedding. Honestly, I know there are a lot of hard things in wedding planning, but we generally had little conflict and no large scale disasters. I'd say the hardest thing was handling the invitations/ guest list in a way that was right for what we wanted, and respected the feelings of many people we love and wanted very much to share in the celebration. In the end we did okay. Not perfect, but not horrible. When the day came, we felt absolutely suffused with the love those who have loved and supported us both before we met and as we came to share our lives with one another.
Our Favorite Moment:
Melanie:
I need two. First, having my grandma share her own writing in our ceremony. We so much are inspired by the loving marriage that she and my Grandpa built together, and she both brought his spirit  and showed her great, great love for our family by sharing in the ceremony itself.
The other was when Fredy surprised me by having our DJ, Bonnie, play "I don't want to live on Moon" and singing it to me. The lyrics, in part, say:
"Though I'd like to look down at the earth from above
I would miss all the places and people I love
So although I might like it for one afternoon
I don't want to live on the moon"
and the song has been a part of our relationship blossoming and growing, as we both made that decision to put each other at the center of our lives. I was so honored that Fredy wanted to share a very sentimental moment with all the loved ones who celebrated our wedding with us.
Fredy: When Melanie walked out, and just the realization that it was happening and she was really happy.
Our Advice:
Be engaged as much or as little as you want. We were engaged at Easter and married before Halloween, and there was plenty of time to do what we wanted. So don't feel like "about a year" is required, more or less is great if it works for you.
I don't know if one wedding really qualifies us as people in the position to give advice. Can we have another one and report back?  Be true to yourselves and to your relationship. Your wedding is a chance, and for many of us the best we'll ever have, to ask all the people you love to be present with you to celebrate your past and cheer for your future. Your wedding is about that gathering of a community just as much as it is about "you." That doesn't mean you have to give in on things, or have the kind of wedding that isn't right for you, but don't go trampling over what matters to the people you love without some thought. Getting married is about you as a couple, and you get to do what you want/need to do, but it's important to be mindful of the community and people who surround and support you as well.
Also, be picky about the people who you work with to make your wedding happen. We were very close to booking a different venue in another town, when Fredy said "I don't like the arch," meaning the arch behind the ceremony site there. It was a small thing, but he was identifying a broader problem, which was that the location seemed a bit too high volume "wedding factory" to create the intimate feeling we wanted. So we searched again, and knew that Cass House was right almost the second we checked in on the night we visited to check it out. The other small business people who worked on the wedding Doug, Bonnie, and Jeff, really showed enthusiasm and love for our ideas and plans for the wedding. We clicked with all those we chose to have working that day and knew they were invested making the day go smoothly and better that we had hoped. Each of them was truly well worth the investment and came through to far exceed our expectations.
Favorite Vendors / Links:
Succulent stamp used on centerpieces, invitations, etc.: Etsy.com seller DrumChickDesigns http://www.etsy.com/shop/DrumChickDesigns
Dress/Veil: http://www.dollycouture.com/ _Adorbs!_
Pre-wedding Ice Cream Social: Cayucos Candy Counter http://www.cayucoscandycounter.com
Venue: Cass House http://www.casshouseinn.com/ Grace and Jensen, and all the staff, were just beyond impeccable. It was like having a wedding run in another time, I don't think the words "casual elegance" should be used to describe anything else. ever. Looking back, I don't have that "I can hardly remember it" feeling I've heard brides talk about, instead, thanks to Cass House setting a pace that let us enjoy all.
Succulent's: Melanie's mom's garden. She dug them up for us.
Flowers: Wholesale from Eufloria Flowershttp://www.eufloriaflowers.com/home.html in Nipomo, we made the bouquets, corsages and boutonnieres ourselves with the help of my bridesmaids. yeah. we're kinda proud of how they turned out.
Centerpieces: Construction/ aging by Fredy; Stencil/Painting by Melanie; and we bought the actually vintage ones on etsy.com; Sea glass collected by Fredy on Glass Beach in Fort Bragg, CA
Favors: Brown Butter Cookie Company www.brownbuttercookies.com, with placecards handmade by us and hand tied by our family friend Pam. The best cookie you'll ever have. and then have another.
Dogcare: We couldn't have been worry free without our friend Kelly at kellysdogtraining.com, who took care of our beloved dog Sunday for the wedding and honeymoon.
Ceremony Music: Jeff, http://www.theweddingguitarist.com, was recommended by Grace of Cass House, how fortunate we were to have him, he arranged "You and Me" by Dave Matthews for our recessional, worked instrumental Pink Floyd into the cocktail hour at Fredy's request, and helped with sound for the ceremony in a pinch. Truly, he is THE wedding guitarist.
Reception DJ: Bonnie (www.musicbybonnie.com) came up from Santa Barbara for us and she was so professional and warm. She really loved our idea of a 70's soul/R&B theme for the reception dance music and executed it amazingly. It was SO fun… the night ended with Love and Happiness on several levels.
I (Melanie) read A Practical Wedding and Offbeat Bride extensively while we were engaged and loved feeling like I wasn't the only one trying to thread the needle of sane, meaningful and fun wedding planning.