We value you as our client, and also, your words. And man, can you write! Sometimes, when we're reading your thank you notes, we're moved to the point of tears. We continue to learn, reflect, and grow with your incredible feedback. We feel so fortunate and lucky to have made so many great relationships here. We hope you'll explore the many reviews we've collected from all of you. Glowing testimonials written by you all, our lovely newlyweds, and some of our favorite friends.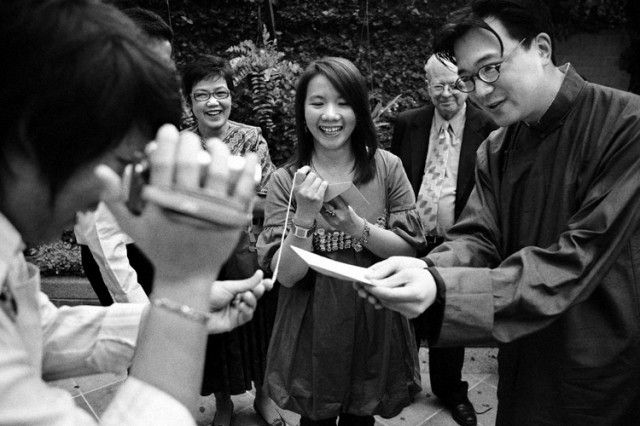 "Simply put, I have nothing but the highest regard for this photographer.
As a professional here is someone who cares about his craft, is focused on understanding his client, and involves himself as an artist among a crowd of guests.  My wife and I have often remarked that we felt as if we had simply invited a really talented photographer friend to our events.
Photography was so important to us for many reasons.   First, each side of the family has its architects and design professionals who we knew would critique but who could also appreciate.  Second, each side of the family was on the other side of the world – half in Boston and half in Bangkok and Brunei.  Logistically it was impossible to expect everyone to attend. And so we needed an interpreter – one who could provide window into the day, seat the viewer at the table, and provide a sense of and a soul to the moment.   Doug did not disappoint.  His work was precise, inquisitive, and familiar and somewhere along the line he was able to put both guests and hosts at ease.
We figured if he could bring Boston to Bangkok he should be able to capture Bangkok for Boston; thus, we flew him to Thailand to shoot the wedding itself as well as our travels in Thailand.  The result is what many have suggested appears to be torn from the pages of a National Geographic spread.   In so many different locations – inside a candle lit temple, on a chaotic city street, or a moment in the marketplace – he was able to adapt and then execute some fantastic and memorable shots.
These days we are looking for excuses to work with him again – we wish him well in his work and give our highest recommendation."
– Mark & Ploy, Married in Boston and Bangkok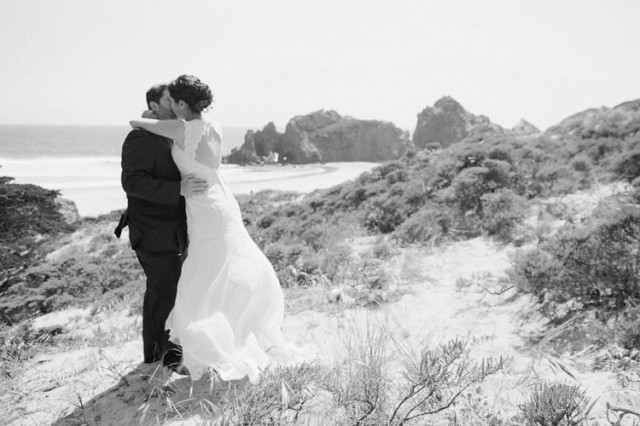 "These are amazing!!!!!!!!!!!!!!!!!!!!!!!!!!!!!  They capture the moment so well I seriously started choking up a bit when I saw them.  Thanks so much!  You did a great job and I can't wait to see the rest.  YES, I will definitely refer you to others that I know and will always credit you as the grand artist that you are!  My family is going to freak out when they see these!  Now is it my turn to max out on exclamation marks?  :)"
– Nelia & Tom, Married in Big Sur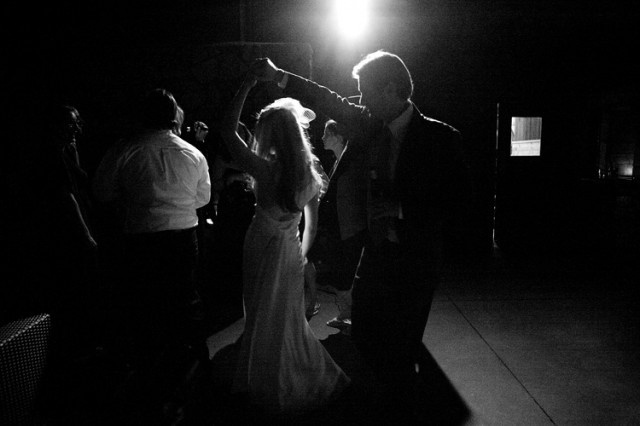 "I first found Katherine and Doug through the WPJA (Wedding Photojournalist Association website.) I was looking for someone with an artistic vision who didn't take silly posed fake photos. Our wedding was more nontraditional and unscripted than most and we wanted someone who could capture our story as it unfolded.  We weren't posing for a magazine shoot, but wanted to be in the moment and feel like ourselves.  Being slightly nervous as the center of attention, we were also looking for someone that we felt comfortable with.
I contacted probably 15 other photographers during the same time, but I knew we had found our photographic match when I saw Katherine and Doug's website.  I instantly loved their style and was surprised to find out they had made a similar move from New England to California.  Not only had we lived in the same neighborhood across the country, but they had photographed a wedding at a Connecticut venue where I had recently been a bridesmaid.
After speaking to Doug on the phone, the coincidences only further convinced me that we HAD to have Katherine and Doug as our photographers.  It couldn't get much better when their suggestion to meet for the first time was at a French bakery.
Throughout all of our communications over phone and email, I felt a pleasant blur between friendship and a detailed, professional commitment to service. Katherine has the rare ability to richly express her vision in words.  I loved her warm communication style and think she really went out of her way to make sure we were both on the same page before our wedding drew near.  Doug has the perfect mix of experienced professional confidence, offset by a quiet humor that puts anyone at ease.
During our wedding day Katherine and Doug were everywhere, yet completely seamless with the environment. I'm afraid we kept trying to distract them to chat, as they also felt like our guests.  I was unprepared for what a physical workout they had, running all over the place.  We were joking they were like our photo ninjas, dressed all in black, crouching, running, and silently ducking throughout the night.
I was also unprepared for the competing "paparazzi" they silently battled during the evening.  I'm not sure I would have been as good-natured as they were with the other photo-snapping guests distracting from their job!  One of my favorite moments was all 55 guests lighting sparklers and gathering for a group photo. I got as far as buying the sparklers, but couldn't really imagine how or what we were going to do with them.  Katherine and the hotel's staff immediately took over to organize the moment.  Looking tiny standing on a chair, Katherine commanded the group's actions to make the photo work.  She really connected the crowd in a fun way.
So many of my guests commented on "how great the photographers were"- which was a testament to their easy-going personality and hard physical work throughout the night, since these comments all came before anyone saw the actual photos!  From joking with our family and guests, to scoping out the venue beforehand and meeting the hotel staff, Katherine and Doug spread a little wave of joy and sweetness wherever they went.  I can honestly say that we both had complete blind faith in Katherine and Doug's skill and had no doubt they were going to provide us with amazing photos. We didn't have a single worry during our wedding day, confident that they were expertly carrying out our shared creative vision.  I could hardly stand the anticipation after the wedding to see the result.
When we received the photos, we couldn't be happier.  I wish Katherine and Doug could follow us around forever, documenting all the mundane moments of our life and making them appear special and emotive.  My absolute favorite photos of our wedding are the black and white evening shots of us dancing.  They captured the feeling of a slow motion dream-like romance movie.  Katherine and Doug embody the term artist and I admire their aesthetic vision and ability to create their own creative path in life. They are the type of genuine, original people that I am glad to support, and I wish them all the success in the world!"
– Kate & Nate, Married in Big Sur
"Hi Doug!  W-O-W!  I knew you and Katherine were at the wedding but I didn't realize you captured so many moments when we weren't looking. You guys have an amazing storytelling ability and allows me to experience the emotions and relive the magical day.  You never cease to surprise me with your use of angles and interesting perspectives that make the images so beautiful and artistic. I'm so glad we got some film, they are fantastic in that they DO give that romantic old world feeling so thank you!  And thank you for indulging my request for formals/facing the camera and details."
– Alexis & Ted, Married in Pasadena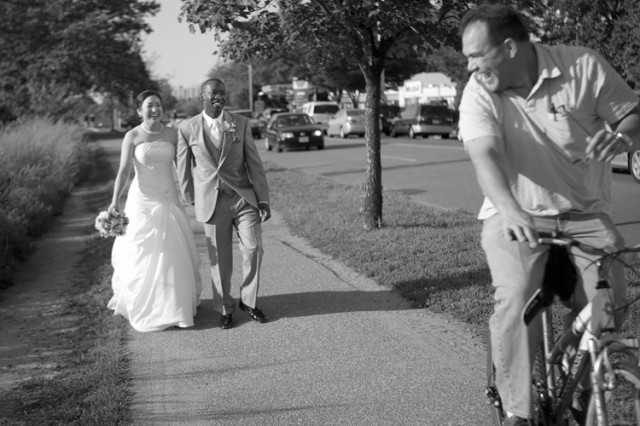 "LOVE LOVE LOVE these two photos!  What a tease you are – Can't wait to see the rest.  Thank you guys SOOOOO much for documenting our gorgeous day.  Wouldn't have been the same without you.  Your energy and enthusiasm was contagious … even our guests were enthralled by you."
Much love,
– Julien & Anthony, Married in Boston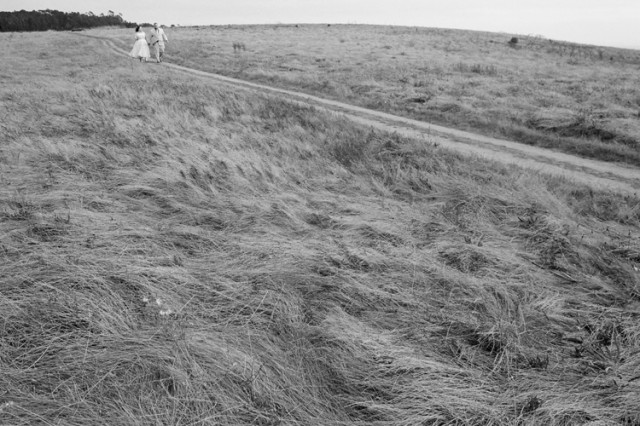 "BEAUTIFUL!!!!!

I can't stop looking at these photos. Thank you, Doug!

A few days after the wedding, exhaustion really hit me and I started
to doubt whether the wedding experience was worth the trouble. Your
images have convinced me that it was a beautiful and special day, and
totally worth the blood, sweat, and tears.

I've already started sharing the links and I am hearing lots of great
responses. No doubt we picked the best photographer for our day."
– Desiree and Brent, Married in Cambria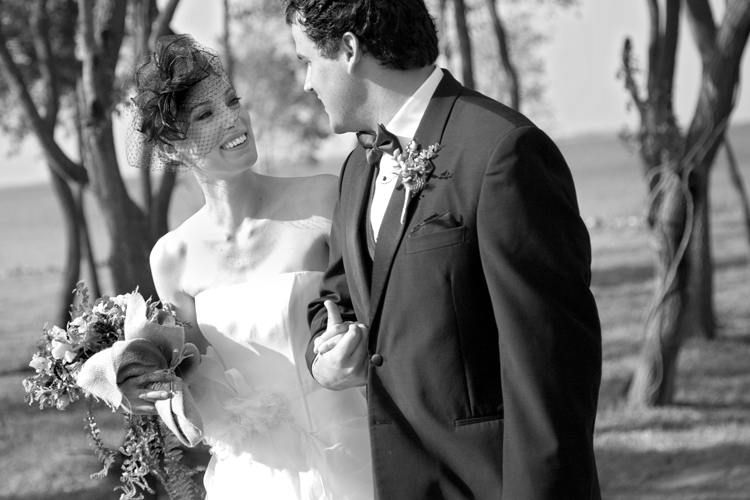 "I can't say anything other than you two really did an amazing job. We just went through all the pictures really quick (it's late and we still need to make dinner), but know that we'll be going though them continuously the next few days.  Great work.  Really awesome.  We're going to send these out soon to our family and friends, and then the ordering will begin.  We've had so many requests for more after sending out the samples you've passed along."
– Christina & Tony, Married in Crisfield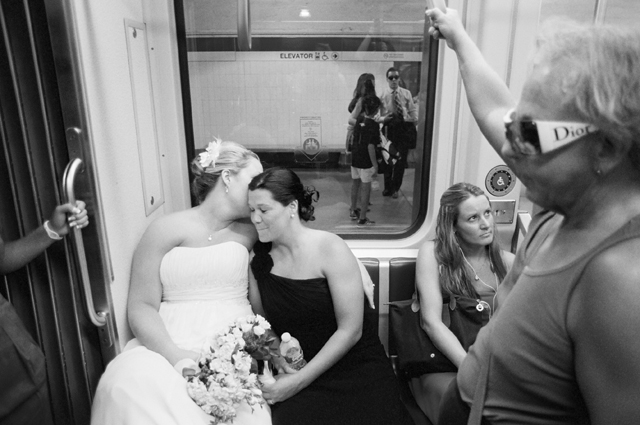 "Holy Crap the pictures are AMAZING! We spent a long time last night laughing, crying, and speechless looking at how good our album is. Kudos, DougD…you outdid yourself!"
– Sarah and Abby, Married in Boston and Cleveland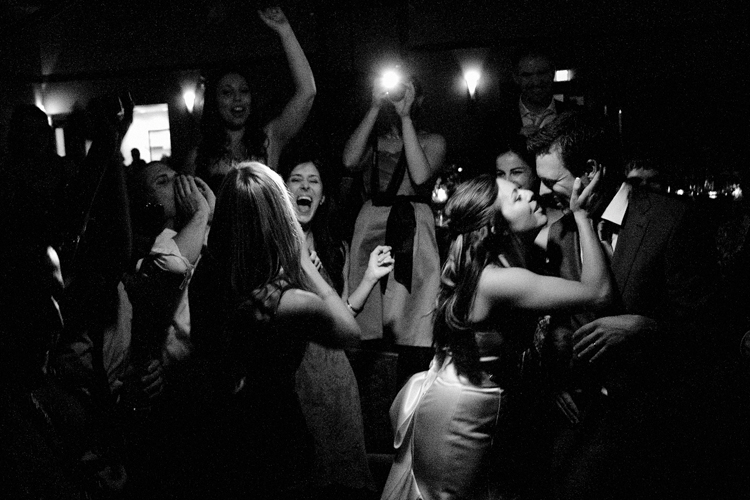 "Doug and Katherine at Helios Images were exactly what we were looking for our wedding.  Their pictures capture the ENERGY of the moment completely.
I wanted to avoid only having "posey" pictures because I wanted our photos to show what we were truly feeling on the day.  I honestly can't say enough of how perfectly this came through in Doug and Katherine's photos.  It's as if you feel you're actually at our wedding just by glancing at one of their photos.  The first image they sent us from our wedding I exclaimed, "That is EXACTLY why I wanted these guys to be our photographers!!"  The shots go even beyond my expectations with the beautiful lighting and clarity in each photo.
Doug and Katherine were extremely professional from square one, yet wonderfully kind and easy going.  Every email was promptly responded back, every phone call was answered or returned super quick.  Their professionalism continued during our entire experience with them at the wedding and post-wedding with their sweet email a week later with our first photo.
I would 150% recommend them to anyone looking for amazing photographers.  I TRULY can't say enough of HOW HAPPY we are with our wedding being so beautifully documented.
I LOVE THESE GUYS!!  You would be ridiculous not to choose them…seriously."
– Mark & Kasia, Married in Nipomo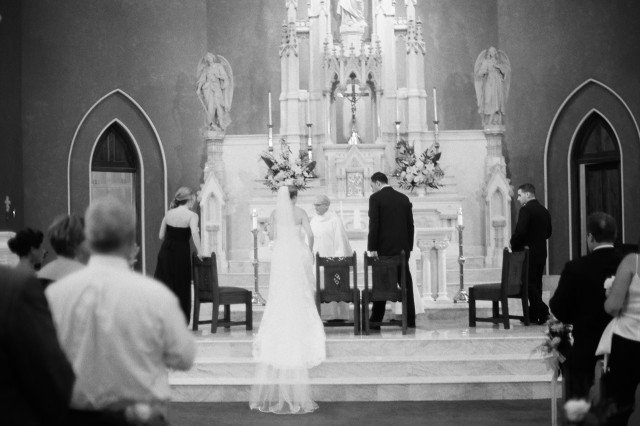 "Dear Doug and Katherine,
Words can not express how happy Melissa and I were with the images you captured and bringing such a wonderful day or ours back to life. Everything looks so beautiful and we are so happy with the work you guys did. Thank you a million times for everything, we will never forget our day thanks to your work."
-Vinnie and Melissa, Married in Topsfield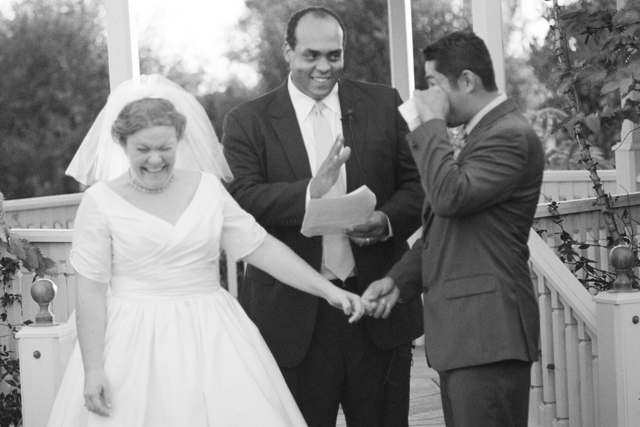 "Doug was our wedding photographer, and if his style of photography speaks to you as it did to us, then look no further for an excellent, caring and professional person to capture the heart and soul of your moments, whatever they may be. I truly think his portfolio speaks for itself, he captures real moments and real feelings in a way that is stunning and seems so modern and yet so from another time. We have also purchased his fine art, which is stunning and beautifully printed.
We had high hopes for the images of our wedding that Doug would capture, and he far exceeded them. Beyond beautiful images, Doug is also fun to work with and still completely professional, which is a hard balance for some small businesspeople. He kept in touch, kept us updated with the status of our online gallery, and happily handled numerous "oh wait, what about" type emails from us. We'd hire him again in a second, and hope to have him capture more moments in our lives."
– Melanie & Fredy, Married in Cayucos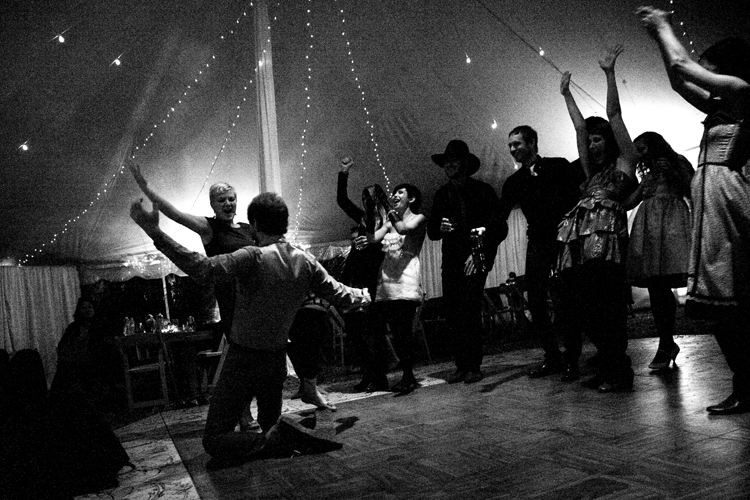 "Who gives a shit about clichés? Lindsay and I wanted to create our wedding as unique; a bipolar opposite of the traditional weddings doused in rigid poses, uniform walks and an otherwise froth to get to the reception. We know this isn't reinventing electricity, but we shot for it nonetheless.
After getting knee-deep in our version of creativity regarding the wedding characteristics, we realized this isn't as easy of a process as we'd hoped. We thought a casual wedding running away from tradition would be easier than scratching your ass; not necessarily the case. After realizing the uphill mission ahead of us, we felt like a one-legged man at an ass kicking contest. Seeing as this is a review for Doug & Katherine, I can't say in honesty that this unexpected difficulty ended with the selection of photographer.  Truthfully, I thought it was going to be a breeze finding a good fit, being the self-proclaimed decent amateur photographer I am: find a friend who still insists on bringing their Nikon F to every function, pay him/her in PBRs, and call it a day. Then we realized we didn't want that, thankfully.
We wanted something special, yet artistic; and couldn't have been happier when we stumbled upon Doug's website. So, the search for a photographer wasn't easy, until we found Doug & Katherine.  After checking out the website, we were really into Doug & Katherine's style; we felt it matched what we were looking for to a T (I never got that comparison, but you get the point).  In an effort to relay what we were looking for in photography, we decided to meet at a bar in the late morning of a Saturday, get drunk, talk about boobs, the mating patterns of bumble-bees, and pocket lint. Doug & Katherine were rad, such great company and extremely friendly.  We were sold, and were more than happy to check that necessity off the list in comfort.
The communication up to the day of the wedding was transparent; there was never a time of question.  Doug & Katherine's entire process is professional, and user-friendly.  The day of the wedding was incredible for us, although we are speaking out of a bias. In regards to Doug & Katherine's part, we couldn't have been happier.  As a team, they worked wonderfully; Katherine hung out with the sleazball dudes while they poured bourbon on their bacon and strummed banjos.  She was so easy to have around, never getting in the way, yet always in the moment snapping shots.  Doug was more than refreshing to have around while the girls got ready.  The mother of the bride walked in and noticed how calm the environment was and Doug played a huge part in that.  Never once was I uncomfortable or awkward… and we were in a tiny little studio sized cabin!
From the process of getting ready to risking life and limb on a dance floor full of post-keg stand drunkies, Doug & Katherine were fantastic. In fact, we wished they could've stayed longer, off the clock and ready to rock (sorry, couldn't help it).
We recently got our pictures back from the day, and they are incredible! The quality of the shots is beautiful, and the artistic edge is apparent. These two are pros, and I strongly recommend their services to anyone. I thank Doug & Katherine for making our day such a gem, they really contributed in a massive way.  I look forward to hanging out with them soon, off the clock and ready to wash some socks. Thanks again guys!"
– Lindsay & Wade, Married in Mendocino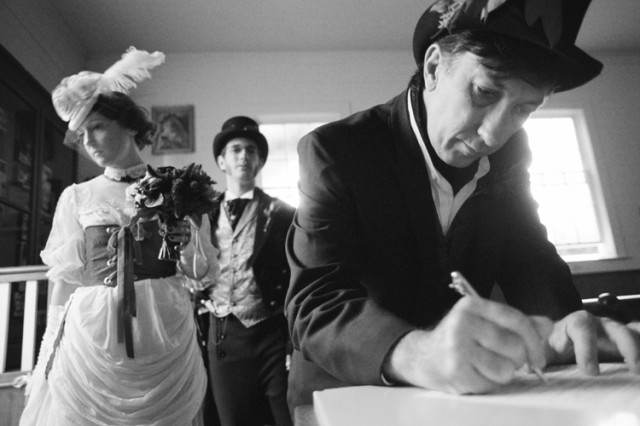 "Doug & Katherine were amazing to work with! From the time we contacted Doug, through the wedding, ordering pictures, and getting all of our items, Doug was incredibly friendly and responsive. They take amazing pictures! If you're looking for a wedding photographer who is beyond the status quo-then look no further! We were SO pleased with our pictures!"
– Carisa & Roger, Married in Cambria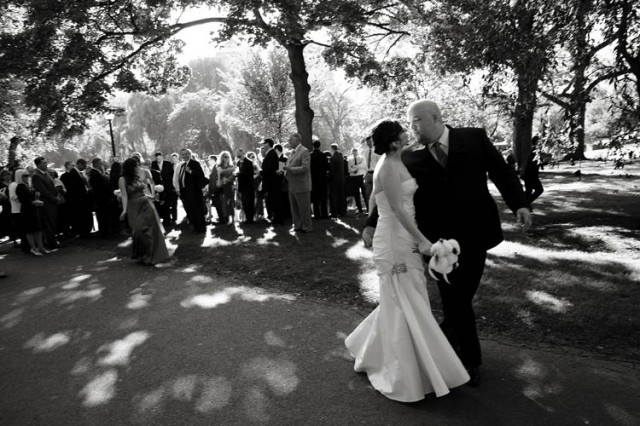 "I have to tell you that the pictures are OUTSTANDING!!!!!  We all absolutely love them all, I have so many favorites. You certainly have chosen the right profession for yourself and Catherine to. So please pass the word onto Catherine. We all are so pleased. I can't wait for everyone to see them! Thank you for your hard work and your talent!"
– Jillian & Tim, Married in Boston
"Anyone can ask you to stand a little closer or smile a littler wider, but only great photographers can tell a story. That's why we asked Doug and Katherine to tell ours.
Wedding pictures should serve more than a record of who was there and what they wore. They should capture moments, and feelings, and give insight into who the couple is, and why they are together. Every picture Doug and Katherine took at our wedding does this. Their pictures are not just pictures to frame, they are pictures to pass on. We look at these photographs and we know (we know) that we are looking at heirlooms.
There are so many choices to be made when planning a wedding. Aside from choosing one another, the best decision we made for our day was having Doug and Katherine on hand to journal the entire experience."
– Amanda & Ken, Married in Rindge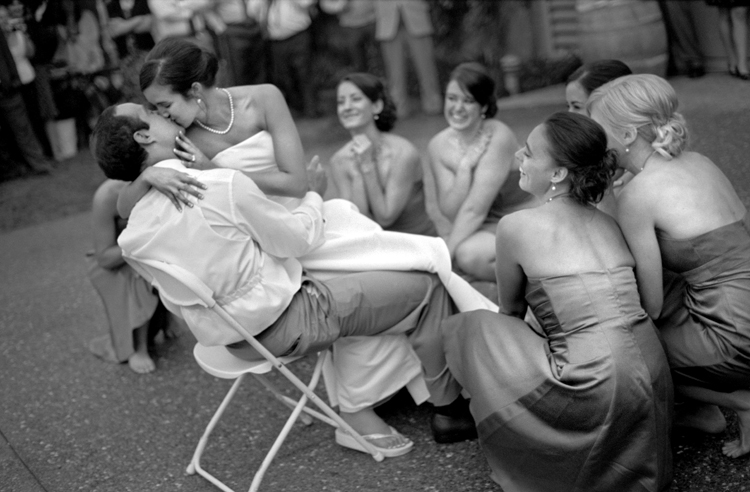 "From the very first interaction with Katherine and Douglas, we knew that the memories of our wedding were in the perfect hands. The attention to detail in their casual photojournalistic style instantly compelled us to contact them.
From our first meeting with Katherine and Douglas, up until they were amongst the last to leave our reception, we could not have been happier with not only their disarming and personable style, but also the relationship that we built with them as well. They truly let the day be ours and yet still, usually unnoticed, they were able to capture the entirety at an angle and in a light that not many photographers can grasp.
Through it all, they always maintained a distinct air of professionalism yet felt like good friends, always were in amongst the action but were never truly noticed, and always were able to get a great shot without forcing anyone into a pose.
Katherine and Douglas both have a rare talent, and we hope they continue to use it to make so many more people as happy as we are!"
– Lindsay & Luke, Married in San Luis Obispo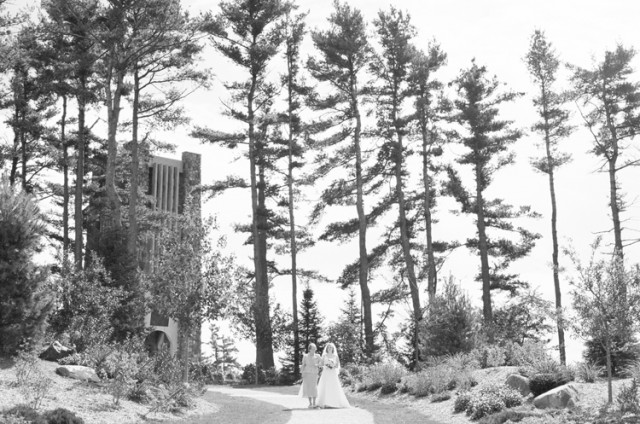 "I was so sure I'd end up just making a bunch of goofy faces in the photos. You and Katherine have such talent! I know I'll probably never look half as good again, haha!!! You have such a knack for being in the right moment at the right time (and just realizing that a moment is happening!). You blow me away. I honestly can't thank you enough. :)"
– Sarah & Matt, Married in Rindge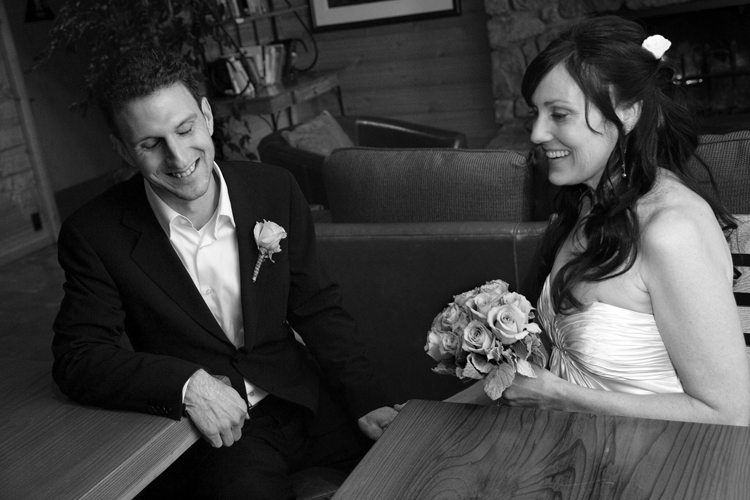 "Thank you! Our wedding photos are stunning! STUNNING! I am my own worst critic when it comes to photos–honestly, I like maybe one out of one hundred pictures of myself – so I was really nervous about how our photos would turn out. I cannot tell you how thrilled I was when I saw them! Everything about them is just amazing. You captured the perfect moments and conveyed the mood and emotion of the day beautifully.
Everyone who's seen them has been completely WOWed!  We are incredibly happy to have such a beautiful record of our wedding, and so many beautiful shots to treasure and to share. We appreciate so much your waiting on the road for hours while the storm debris was removed! And your being so calm and patient and gracious while I took more hours getting ready. I was frantic!! And miraculously, there is no sign of that in the pictures!
We looked at a number of photographers' work trying to choose one for the wedding. The minute we saw your website, I knew I would change my date if you weren't available. My wedding pics are proof I made the right choice! They are works of art! We look forward to recommending you to everyone we know, and to working with you again in the future!"
– Donna & Kevin, Married in Big Sur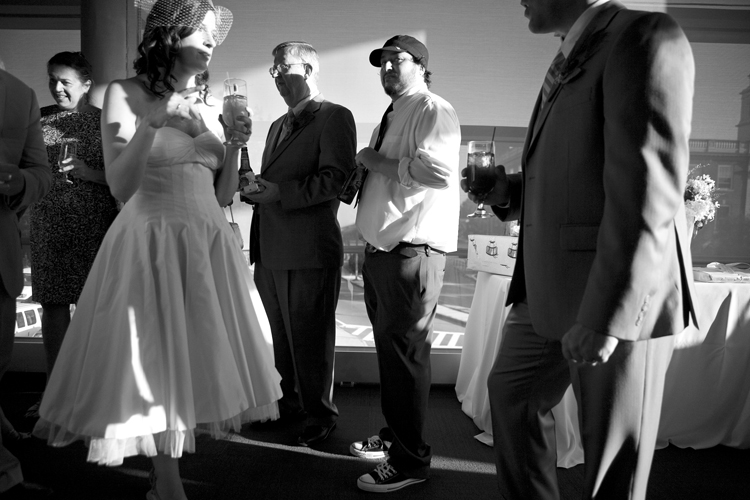 "Thank YOU and Katherine so much!!! You both definitely went above and beyond and it did not go unnoticed or unappreciated. We had a blast on Friday and were so glad to have you guys there with us. Anytime an impromptu dance-off occurs is a good time in my book!
– Robin & Kevin, Married in Medford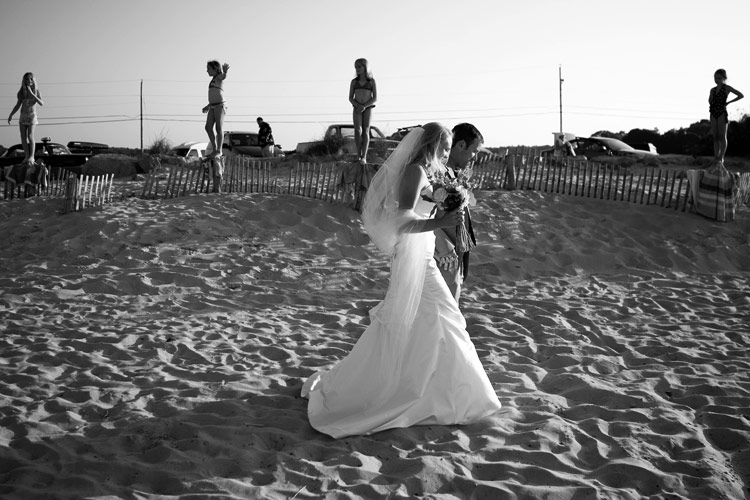 "We just starting going thru these and are so happy that you and Katherine captured our day so well. It was such a happy day and it all went too fast! Really great pics of the kids, and I see that not only did my young nephew Brock manage to get himself into many pics, but also have some time to hit on Katherine — he's always so busy!
We love the pics of the kids, and also of the getting ready and shots of just Ryan and me.  Another observation is that we were very happy that we felt so comfortable with the two of you.  You two managed to quietly capture a lot of moments we weren't even aware of, giving the pics a more genuine feel.  Cannot wait to share these with the family!"
– Jen & Ryan, Married in Hyannisport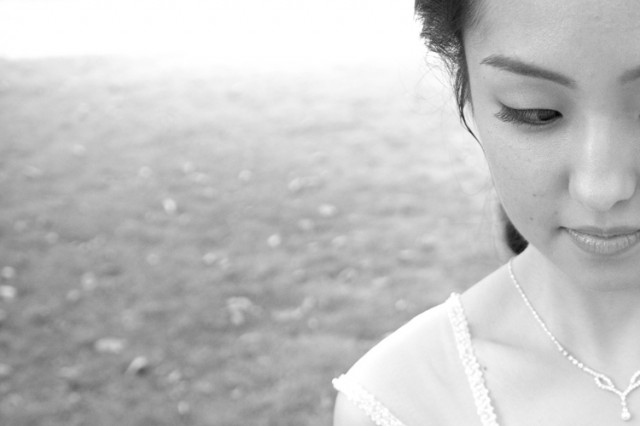 "Doug is simply an awesome guy and an amazing photographer! My wife and I are so glad he was available for our wedding and we're so happy with the work he did capturing our day. He even traveled from CA to Boston to be there for us.
Fortunately, I was able know Doug and see his work because he and his partner Katherine photographed 2 of my friend's weddings, and i was a groomsman in one. Choosing a photographer would have been such a difficult process otherwise.
He's such a laid-back guy and all-around genuine person, yet has a quick eye for artistic detail and capturing the right moments. I'm an amateur photographer myself, so it was fun talking technical details with him, and i really respect his talent."
– Kyle and Kristine, Married in Lexington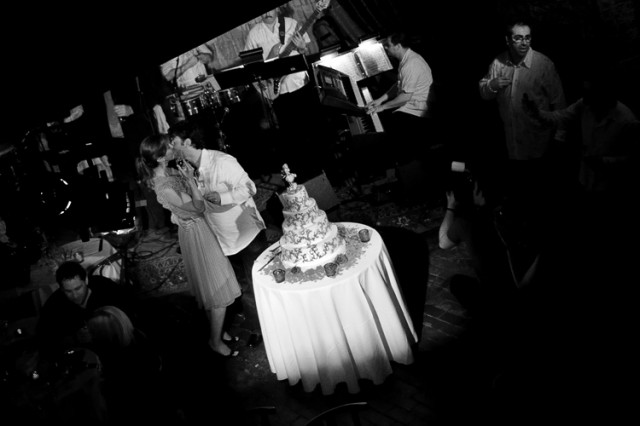 "It was paramount to us that we were present in our own personal experience of the wedding ceremony, dinner and reception and Doug immediately got that when we met him.  His laid-back, unassuming demeanor allayed our fears and his work speaks for itself- unexpected, immediate and interesting- we were sold! We are so pleased with the pictures from our wedding weekend as well as the amazing slideshow that he put together, posted on his website.
Doug has been a pleasure to work with – always responsive to our emails and calls and at all times professional.  We highly recommend him."
– Jen and Eric, Married in Boston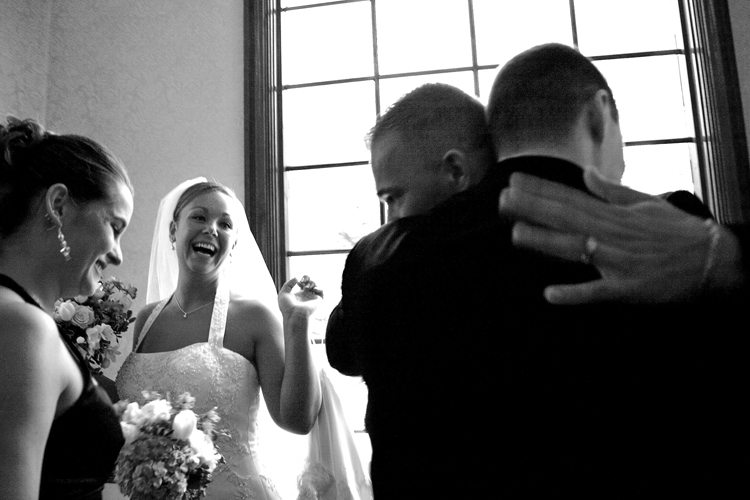 "Phenomenal. I will use the word phenomenal not because it even comes close to encompassing the work of Doug and Katherine, but because few words exist that could do it better.
The instant Doug and Katherine arrived to photograph our wedding, Chris and I felt immediately at ease. Their professionalism was the first thing to be noted. They were so attentive and determined to be everywhere and capture every minute, yet they were so unobtrusive that we almost forgot they were there at times. If ever a moment arrived when we wanted to get a specific shot, either Doug or Katherine was there instantly, as if anticipating our request. We wanted for nothing on our wedding day, as they were constantly there to ensure that each and every moment was captured as it was being experienced.
The creativity of Doug and Katherine should also be recognized. At times, I was curious as to the techniques they would use to get different shots. In retrospect, having seen the proofs, I could not be more impressed. They would discuss things together and use different angles and positioning of the cameras to gain unique perspectives that I never would have imagined possible.
When I looked through the photographs for the first time, I was taken aback with emotion. So many of the shots they took were representations of exactly what I was feeling throughout the greatest day of my life. I never would have thought that emotions of such a magnitude could be visually displayed, but Doug and Katherine miraculously made that happen.
As a person who greatly values human interaction, I must also make a statement from a very personal standpoint. Aside from their inherent abilities as photographers, Doug and Katherine are incredible people. It felt as if we were working with old friends. We were immediately calmed as they spoke from their hearts and laughed with us like we were reminiscing old times. On a day that could have caused us a good deal of stress, Doug and Katherine played a critical role in the fact that we felt nothing other than sheer joy and happiness. We will recommend their services to everyone we know!
Doug and Katherine, thank you from the very bottom of my heart!"
– Eileen & Chris, Married in Gwynedd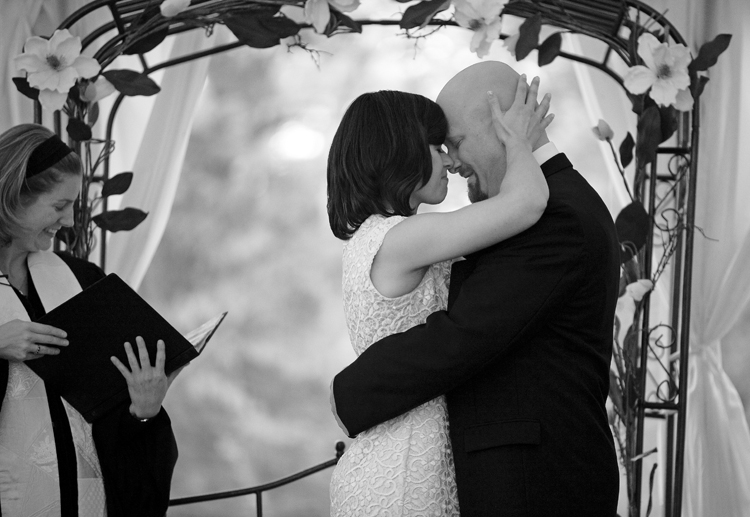 "Have I told you lately how much you ROCK!? I just spent like an hour and a half going through those photos. Amazing. Every single one is just fantastic. You really captured the feeling of the event. This weekend is "Renovate the Only Bathroom in the House" weekend, and I was supposed to start while Julian and the dad's were out at Lowes. Oops, I got sucked into viewing the photos instead. Darn."
– Sarah & Julian, Married in Simsbury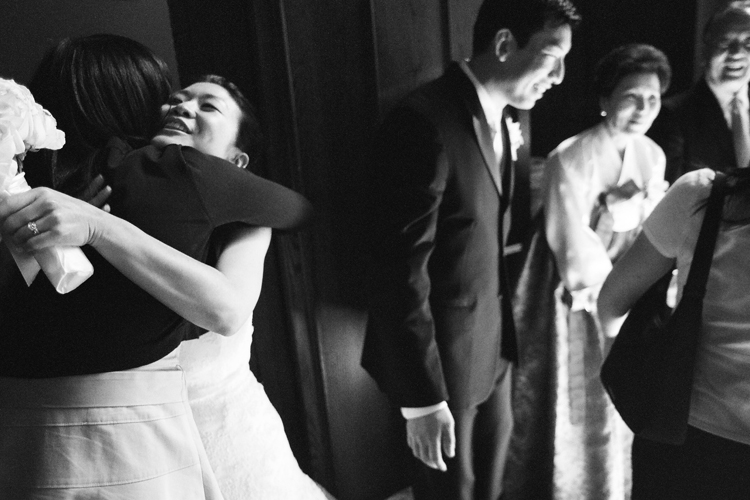 "Excellent, professional, artistic, warm, and personable. We have most amazing photos from the wedding and also the most wonderful wedding day because of Doug and Katherine. My fiancee and I feel like we've gained a wonderful couple friends and are very grateful for that. I would suggest that you especially take a look at Doug's film photography. It's simply amazing. You can't get that through most other photographers. Recommend with two thumbs up from the bottom of our hearts."
– Eric & Jenny, Married in Cambridge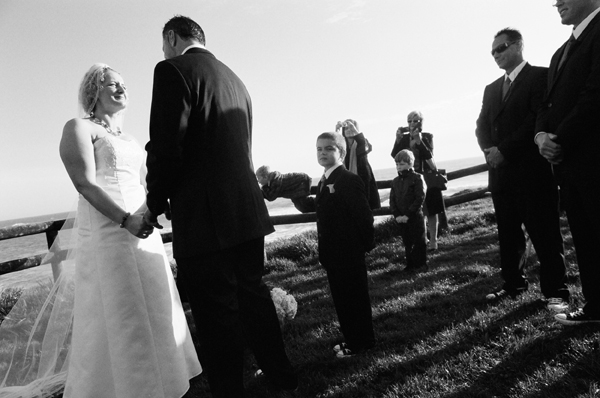 "Doug & Katherine!!! We are speechless!!! Awesome photos!!! We love all of them. Thank you for capturing each & every smile, laugh, kiss, and moment of joy during our celebration…
Without you guys, it would be just a memory. But with these incredible photos, we can relive our special day over & over again…Thank you again for everything."
– Lea & Danny, Married in Cambria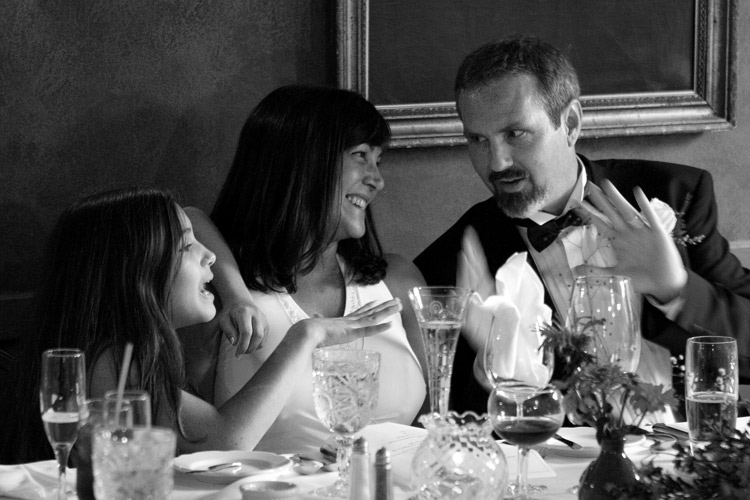 "Both Ken and I want to thank you so much for being a part of our very special day.  I can't express to you how much we appreciated your ability to capture some intimate moments in an almost invisible manner. The photos you took of our day were just spectacular and we appreciated so much how easy and comfortable you and Katherine made us feel.  You were as much a part of making our day memorable as were our other guests and we are so glad that you were there to share it with us.  Your professionalism and ability to capture a moment is rare and unique… you are truly an artist… your medium is a camera and film!"
– Fabiola & Ken, Married in Hancock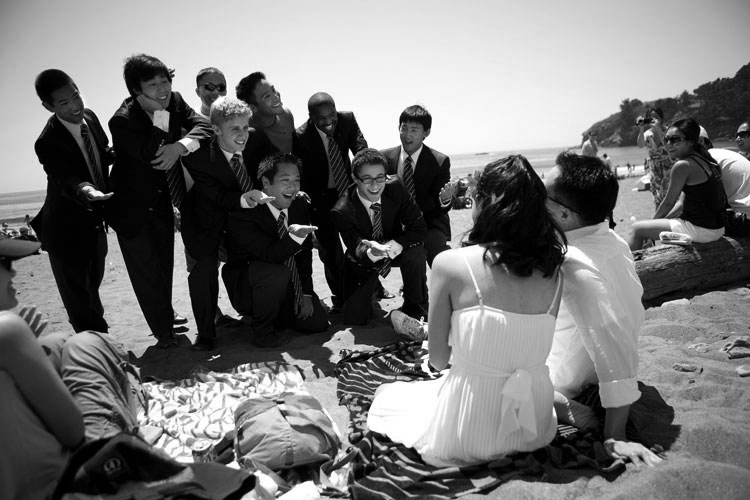 "Doug and Katherine are the coolest, most down-to-earth professional photographers one could ever hope to commission.
We were searching for an artist – someone who could conjure a fairytale from the ordinary, capture that fleeting moment, thrive in any setting: rain, fog, dark or shine, but most importantly, someone who snapped for the love of the lens. Fate was on our side as we happened upon Doug and Katherine's doorstep right about the time they had just moved to California.
We hoped we had found "the one" as their relaxed, easy-going style matched ours perfectly, they seemed to be in sync with each other, and their photos were dynamic, engaging, evocative and beautifully composed. When they were just as excited about our hiking wedding as we were, we knew we had found our kindred adventurous spirits.
Throughout the whole process, Doug and Katherine have been professional, attentive and responsive, always listening to our needs and constantly thinking about how they could take it to the next level. They are genuine and so easy to work with, and when all is said and done, they delivered, with stellar results.
Our photos are fun, vibrant, whimsical and candid, and told a story in a way words cannot express. We could not have asked for a more perfect duo to photograph our special day."
– Avery & Austin, Married in Muir Beach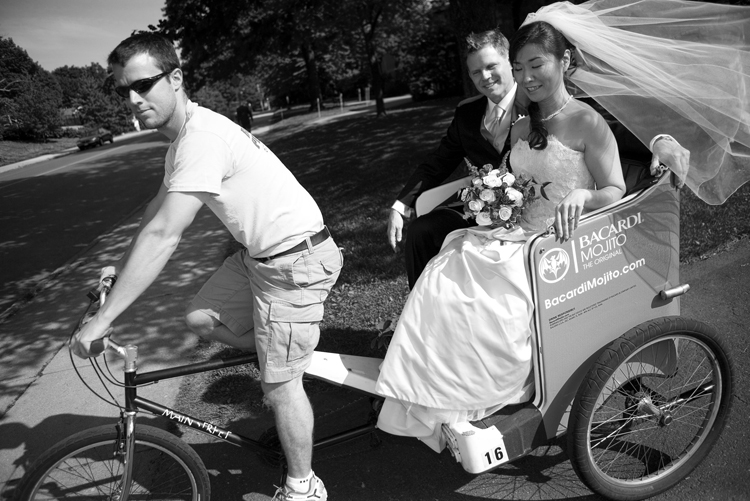 "Talk about going the extra mile!  Douglas actually ran about a mile beside our pedicab to get some great shots of our trip to our reception site.
Our idea in choosing Douglas to shoot our reception was to have a non-obtrusive, considerate photographer who would not only document our ceremony, but have respect for the sacred nature of the wedding service.  We found the perfect photographer!  In addition, Douglas and Katherine were patient with the inevitable disorganization on the wedding day, and worked with us throughout the day with care and good humor.  We never got the feeling that this was just another wedding job to them.
They both made us feel that they were happy to be there with us, that they were glad they could be a part of our celebration.  And the wonderful photographs were a beautiful testament to the beauty of our wedding ceremony, and also to the artistic eye of Douglas and Katherine.  We are very pleased!"
– Kevin & Asako, Married in Arlington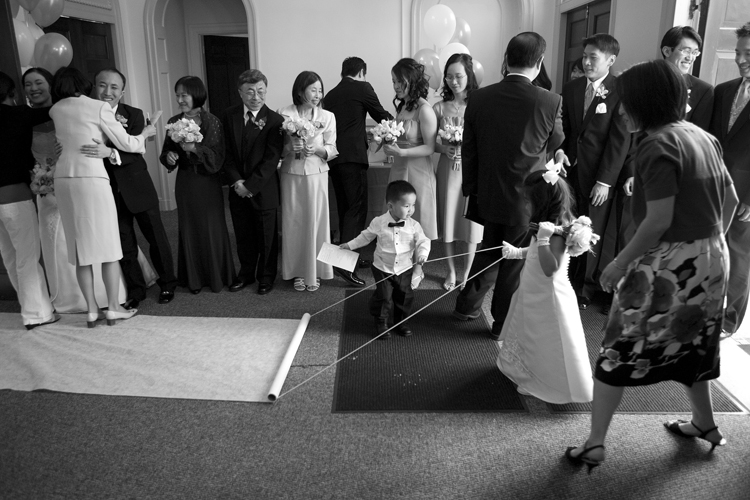 "I don't think it's possible to pick better photographers than Doug and Katherine. They're just about the nicest people you'll ever get to work with, and it's very apparent that they love their work and what they do.
They were extremely accommodating and flexible in terms of asking us what we wanted and making it happen. They were also very nice and responsive to all of our questions and concerns throughout the planning process leading up to the event.  We have only received about a half dozen sample images so far of what they shot that day, and we already so happy with them and can't wait to see more. We are definitely looking forward to putting together the albums.
Overall, we loved working with Doug and Katherine immensely. They're so easy to get along with and are so comfortable to be around. With photography especially, it's so important to be able to be comfortable with the people you're working with, and there's nobody we would recommend more than Doug and Katherine."
– Matt & Shutsu, Married in Boston
Contact Doug and Katherine at Helios Images!
415-325-2020
info@heliosimages.com
www.douglasdespresphoto.com
Alameda, California 94502